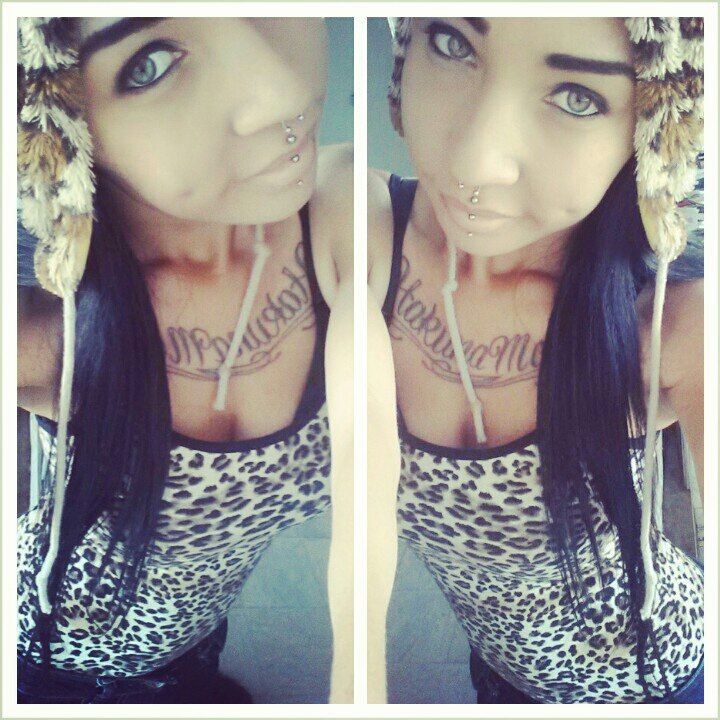 (moving back to San Diego.:p)
Hi, Real Name Shawn Call Me Whatever. I'm Vary Outgoing And Awesome. Working On Getting Fit And Toning My Body I Wanna Try And Get On A Cover Of A Fitness Mag I Also Want To Be A Fitness Trainer. I Do Plan on Doing Photography Myself..I Have Many Ideas In My Head Waiting To Get Out...So Working With The People With The Same Thoughts Would Be Excellent!
I DO HAVE:
Scars, A Tatt, I Have Fake Dreads In My Hair & 6 Piercings On My Face I Don't Have A Perfect Body (I am a mother but my body's still fit compared to most) Yet Not A Shame Of It, Or The Tattoo's I Have Or Get. Cause I Do Plan On Getting More. You Don't Like It?..I Can Careless I Just Like Standing Out.
TYPE OF STYLE Of PHOTO'S I WOULD LIKE TO DO:
Dominatrix (I don't do tie up stuff)/Humor/Goofy-Alternative-Edgy-Gorey-Fairy/Fantasy-Pin Up-Horror-Dark-Crazy-Unique Type Of Photo's I'm Open To Other Ideas As Long As Its Not
ID LOVE TO WORK WITH:
Body Paint Artist, Wardrobe/Make-up/Hair Styles..
I Love WIGS<3
NUDES:
Some How Model Mayhem Is Having Problems With My VAGINA So They Delete Each Pic. I Understand The Rules, But It Was Nothing Offensive. They Blocked My Topic I Posted Cause I Cant Express My Thoughts And Just Wanting To Know The Answers To My Question. No Need To Get Rude About It. 0.o
So that said and dun about nudes, I wont do nudes at the moment ill do implied along with lingerie tho..
I Do Have FB Search & Add Me If U Wish.