BEFORE YOU SEND A FRIENDS REQUEST READ THIS FIRST!!!!!!!!!!!!
cuz it seems people don't!... lol!
I LOVE FRIENDS.... BUT
at least send me a message or comment on one of my photos or something before you ask me to be your friend. I mean gotta at least know something before you call someone your friend
RIGHT?
Alooooha! (waving to you)
Welcome to TGeorgePhotography, I'm a freelance photographer for fashion, glamour, import, swimsuit, lingerie, implied nude, and erotic nudes for portfolio or web works. While in college I fell in love with photography and won several awards for some of my work and then circumstances led me away from photography. But as it turned out photography drew me back. I've been fortunate to work with some of the industries top asian and asian american fashion & glam models, the top import models and some of Hawaii's local celebrities.
As a photographer, I've always loved to help models to succeed. I'm very professional at my work and expect the same from you. I am looking to better everyone in the modeling industry that I come in contact with. My services are for males and females. If you feel you want to give the "modeling world" a try, and
you're serious about it, and you think you got what it takes, contact me and let's talk.
One thing, I tell all models is that, "be careful of photogs that are not professional". Besides, professional photogs seldom pay to work with amateur models. My rates are very reasonable though.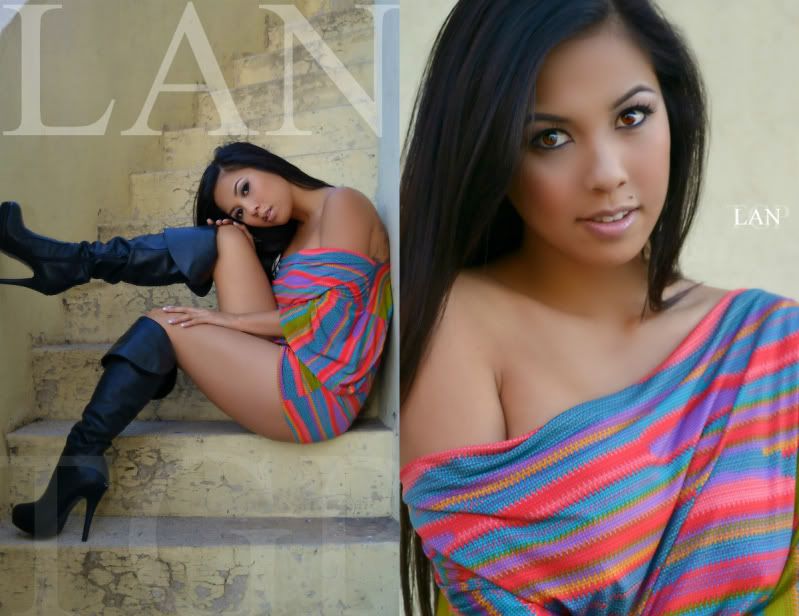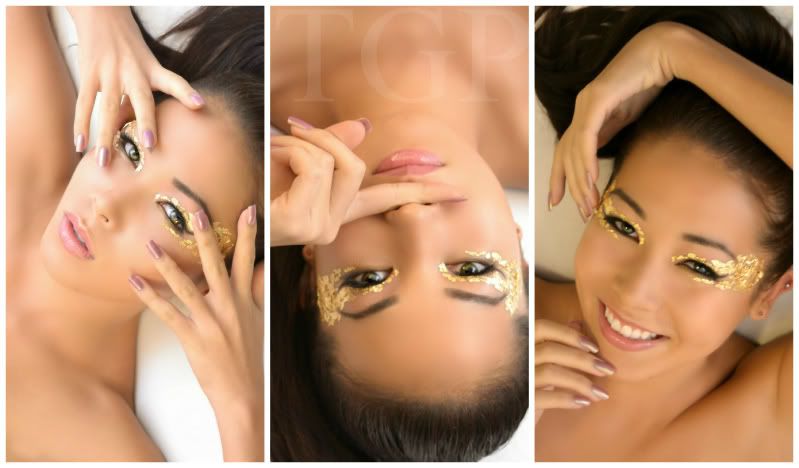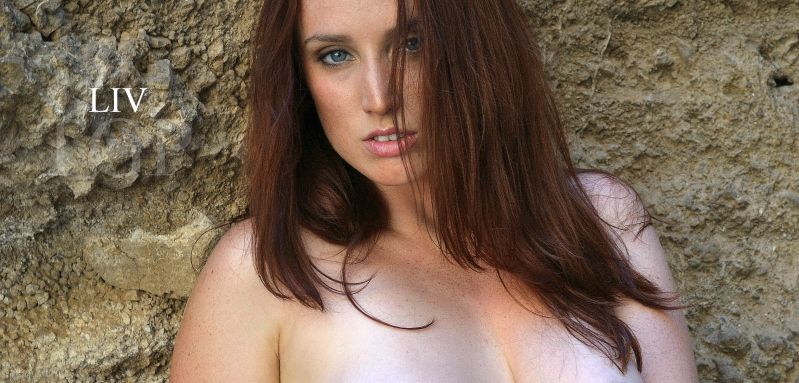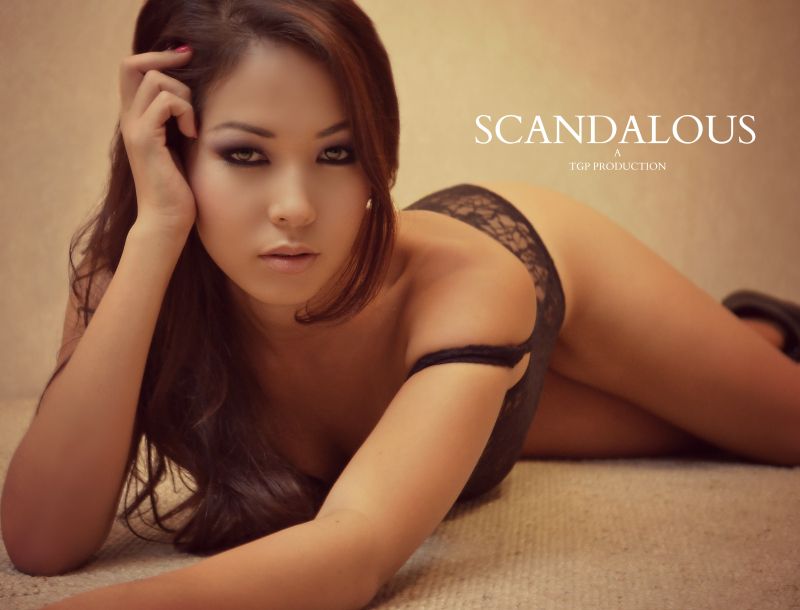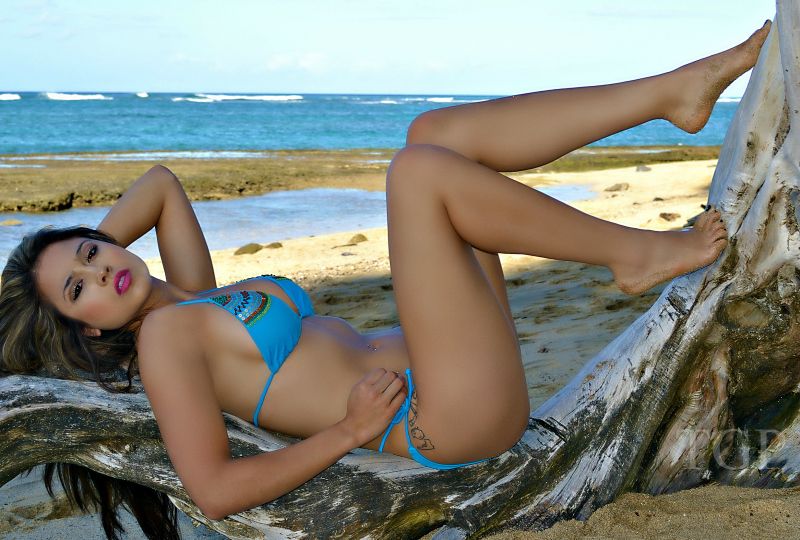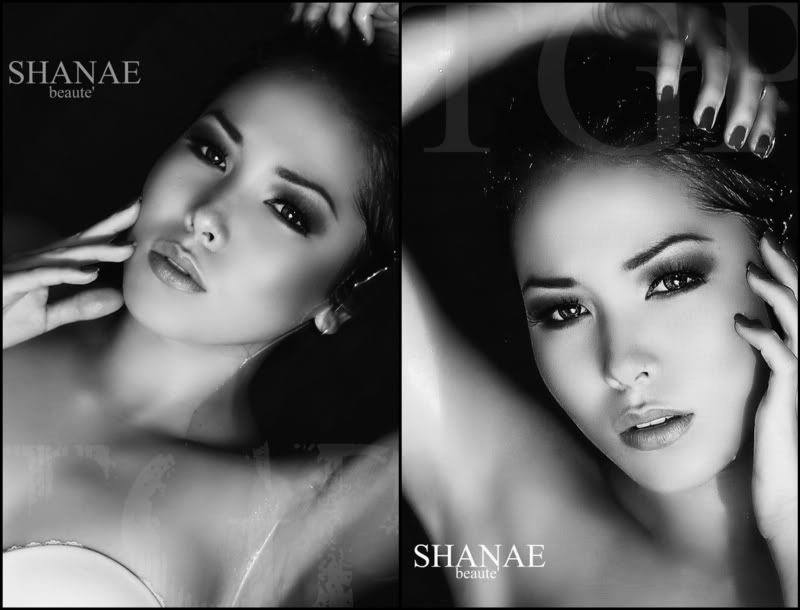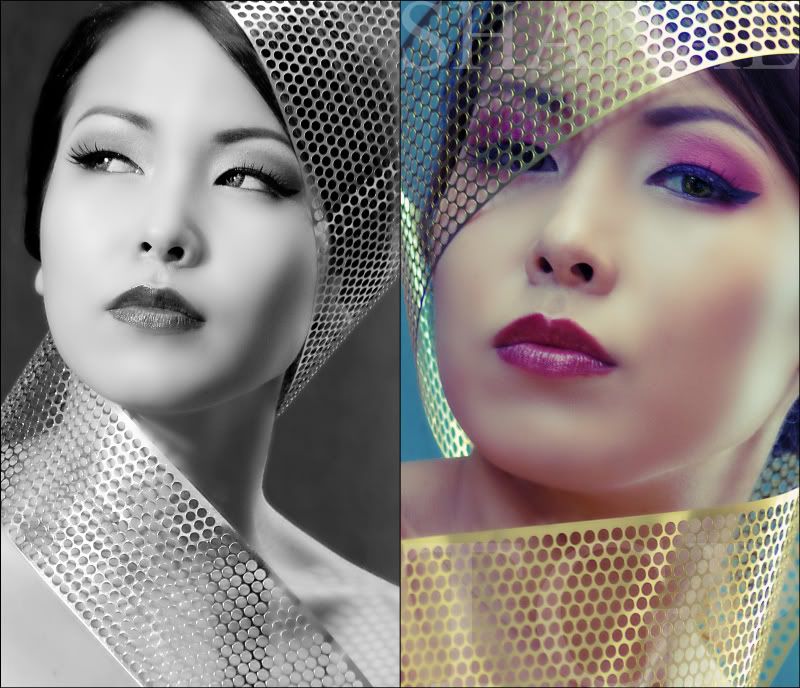 FRIENDLY ADVICE TO MODELS
It's
QUALITY NOT QUANTITY
. It does not matter how many images you have, it's how, with just a few strong images make a good impression.
Professional models get paid!!! No professional model has gotten wealthy by doing "trades or test shoots".
If a photographer asks you to model for him/her, they're asking you for your services, you should be compensated for your time and work. No matter how good or bad the photographer's work is. Besides, if you get compensated you don't have to use the images for your port. And if the images are shitty, then at least you got PAID for your time.
Strive for paid assignments, especially if you're freelancing or just beginning. It's a
MUST
.
If you want to make modeling a career, treat it like it's your own professional business, learn to manage yourself.
Test shoots are helpful, but, only with the right photographer.
Even if you're with an agency, don't depend of the agency to do all the work for you.
Be careful of lazy agencies. Some agencies have their
"favorites"
. It's important for you to find out what's happening and maybe change to an agency that will actually
"work"
for you.
All reputable agencies that I know of have pretty much banned their models from this site.
Do your research on photographers, agencies, "wanna be" managers. Always ask alot of questions.
Be careful of photographers that take advantage of you especially when it comes to TFP/CD.
Always ask to review a Model Release, especially if you're doing a "trade" or "test" photo session. And be sure to read it.
Be careful of photographers that will ask to "shoot" or "test shoot" you for free.
No TF Photoshoot session should exceed more than two hours at a maximum, if it does, then you should be compensated for your time.
If you're a model just starting, always review the photographers portfolio and determine if it will benefit your portfolio, it it doesn't, then why bother working with him/her.
Be careful if you're just beginning or an experienced model, don't take your modeling for granted, there are alot of GWC and amateur photog's in Hawaii who are willing to work for free with you. You are free to decide and choose who and what you like.
I hear from aspiring Hawaii models that some of the Hawaii based GWC's that contact them are not capable of doing post editing after their photoshoots. When the models asked for touched images, the responses from the GWC's are "I don't know how". You get what you pay for you.
For aspiring Hawaii models and visiting models there are alot of GWC's locally who know how press the shutter button. They're constantly trying to just get girls naked for trashy photos, and the sad thing is there are girls dumb enough to say yes. Then, the worst part, the girls complain about getting burned afterwards, stating the guy was a shitty photographer, and you're the idiot model that shot with him. You have no right to complain.
ADVICE TO MODELS REGARDING TFP
I see more and more models with the same exact portfolio, bikini shots on a beach or pool (usually overexposed), lingerie shots inside (usuallly underexposed). Thats because a lot of models don't want to pay or think they should not pay photographers and only shoot with tfp photographers that give them and all the other models the same exact images over and over. If you want something creative and different for your portfolio then shoot with me. Modeling is like any other business you have to spend money to make money. Invest in a great portfolio and you will see a return by getting published or getting more paid work because your photos are attracting attention and are not just the same old boring shots these tfp photographers are doing.
RECENT CONVERSATION:
Model: I was contacted by a photog to do a "test" shoot, what is a "test" shoot?
TGP: A test is a fancy word for trade. What's the photog "testing" you for?
Model: He/She didn't provide details of the "test" shoot, just asked to do a test. In other words a "trade".
TGP: Yes.
Model: El cheapo.
TGP: Yes, the test must be for him/her. In other words, he/she's asking to test his/her skills on you as his/her model for free. If he/she passes then you get maybe some decent images for use (if you're lucky), if he/she fails then you get some shitty images.
Model: Oh I see. El cheapo. Like you say, no money, no honey.
TGP: Exactly....LOL. Once you mention your rate, you won't hear from him/her. Be firm with your rate. Dont' let them waste your time. If you need help let me know.
Model: I got this!!! Thank you!!!
Another Conversation
Model: A photog contacted me asking to shoot some fashion
TGP: Paid...Trade...or Exposure
Model: The photog didn't say....just asked if I would be interested in shooting, tried to make it sound like it would be worth my time
TGP: More than likely to be for "exposure"....the photog didn't provide any additional details.....or mention compensation. Then more than likely looking for free labor, in other words, they can't or won't compensate you
Model: That's what I thought.....oh well, another el cheapo
TGP: LOL....so what you gonna do?
Model: Nothing....I'm not responding back to their message and the nerve to submit a FR.....LOL
I always work hard towards the creation of better and higher quality images. Your success is my goal.
A
RECENT CONVERSATION
with a photog/fashion coordinator at a recent fashion show.......
IF YOU'RE A MODEL AND AFRAID TO BE NAKED, YOU'RE WORKING IN THE WRONG INDUSTRY! HANDS DOWN!!! High fashion, runway, don't matter...you still gotta be naked backstage at the show!!!!
LOL people these days!!!
LMAO!!!!
ESCORTS
Absolutely NOT, no exceptions. Do you bring an escort with you to your part-time and/or full-time job? Enough said.
FRIENDLY ADVICE TO MUA'S
Here's a NEW one......
BEWARE
of MUA's who ask for a parking fee (up front).....kit fee(up front)....times must be really hard.
I was recently contacted by a MUA who asked to do a "trade" to build her port. Then in the next sentence quoted her "kit fee as being $35". Where's the trade????
DON'T
quote me your kit fee.......
TRUST ME
I know how much a package of eye lashes cost. Hell, I can go to Don Quiote's, Longs, Target, various fashion shops and find eye lashes on sale. If need be I'll bring some lashes to the photoshoot and you can USE the one's that I bring!!! (Then we'll see how much is deducted from your rate....lol)
TRUST ME
I know how much a bottle of brush cleaner from MAC costs.
TRUST ME
I shop at MAC, Sephora and Neiman Marcus.
DON'T
ask me to pay for your parking fee, especially upfront. You are being compensated for your time.
DON'T
ask me to pay for your bus or cab fare either.
DON'T
ask to be compensated for your additional time after inital MU/hair if you're spending that time cleaning your make-up box, cleaning your brushes, and texting or talking on your cell phone. (And why is your cell phone on anyway).
DON'T
ask to work with me if you can't stay to do minor touch-ups after initial mu/hair. And you have the nerve to call yourself a professional.....get real!!!!!
DON'T
be surprised if I ask for an itemized statement from you before you're compensated at the
end of the photoshoot.
And lastly if you're an MUA and you ask me any of the above, I'll list you. Who wants to be first?
1. ???
2. ???
3. ???
DO NOT
take (steal) images for use on your MM profile or MySpace, Facebook, and Twitter without asking first. (There's this thing called copyright infringements which is the unauthorized use or prohibited use of works.) You are given a specific amount of photos from our photoshoot to use for your port(s). If you want to use others......ask....just ask. The model and I are friendly enough to allow use....just ask. You know who you are?
For 2013,
priority goes to paid assignments and to my angels whom I have worked with in the past. I respect and admire my models to the point that I place them on a pedestal and hence the reason for so many low to high angels.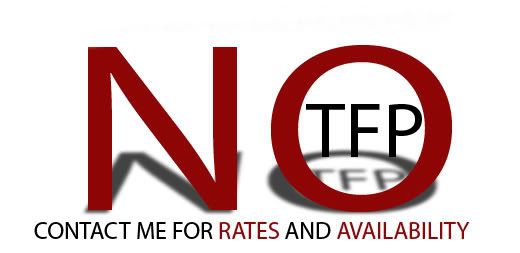 I am not in need of portfolio building. If you are looking for content for your personal portfolio or just want to shoot for fun, I have very reasonable rates, so please don't hesitate to ask, my rates are reasonable and negotiable. I have stylists and MUA's available and their rates are reasonable, also. Please message me for more details.
PAID ASSIGNMENTS for 2013
NOT FOR the TIMID, WEAK, SHY, CONDITIONAL or WITH LIMITED MODELING EXPERIENCE
I'm currently interested in photographing fun-minded, gorgeous female models (hire and pay them) who have the ability and willingness to pose (with beauty) and model (with confidence & style) IMPLIED, TOPLESS and FULLY NUDE. Though the final image production may not involve any nudity.
NUDITY~~If you do or don't, I do not care, BUT--Most Major Actresses and Models have at some point....When Paris Vogue sez loose the Brassier and Bustier, what're you gonna do??
Da Hottest Bitch In Heel Series
Wet Sheer Series
Desired Seduction Series
If you are interested in implied, topless and nude (website/magazine) work and you're fabulous-please contact me. I offer great pay and exposure. If you have "it" or you think you have the potential to have "it", lemme know! (If you submit to me for a paid modeling assignment it will be on my terms. Models I seek must be open to uninhibited implied/nude assignments.)
Message me at Bookings.TGeorgePhotography@gmail.com for details and pay rates for these modeling assignments.
NEED MODELS TO SUBMIT TO PRINT
Hit me up if interested.......should be very nice at the beaches because of the weather and people are on vacation! I need images to submit for magazines as well as some lifestyle/sexy fashion photos for port, meaning different style models would be good. Depending on assignment will require implied looks and/or topless(nude). Compensation is depending on experience and/or standard modeling rate(s).