Details
Experience:
Very Experienced
Compensation:
Paid Assignments Only
Genres:
Acting
Dance
Editorial
Fashion
Fit Modeling
Fitness
Glamour
Lifestyle
Lingerie
Runway
Spokesperson / Host
Sports
Stunt
Swimwear
Info
Last activity:
Sep 20, 2014
Joined:
Apr 08, 2005
MM URL: http://www.modelmayhem.com/cam
About me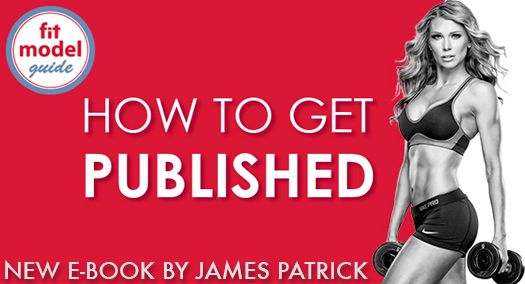 INSTAGRAM: jpatrickphoto
VIMEO:
www.vimeo.com/user3171127
SUBSCRIBE TO MY FREE BLOG:
www.jamespatrick.com/blog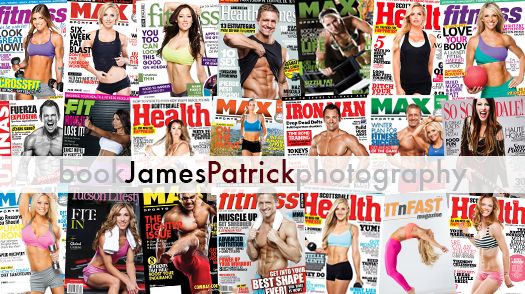 Check out some of The Pro Exposure's interviews with people such as fitness talents such as Jamie Eason, magazine editors, communication professionals and more giving free information on how to be successful in the talent industry. Also be sure to LIKE us on Facebook at
www.facebook.com/theproexposure

Developing Your Personal Brand as a Modeling Talent - FREE E-BOOK
The Revealing Truth on Showing Skin
Interview with a Fitness Magazine Editor, What Models Should Know
Interview with a Muscle Milk Area Brand Manager, What Models Should Know
Designing a Model's Website
How Models Can Pitch Themselves to Magazines

James Patrick Photography strives to develop unique and marketable imagery for his clients that is fresh, bold, and vivid. With a specialty in photographing people, his work has appeared in a variety of publications and commercial campaigns both nationally and internationally. This experience gives our team a unique advantage in understanding the client's goals while providing the highest quality of results.
Hiring James Patrick Photography for your project or portfolio serves as a positive investment. He works closely with all of his clients from magazine editors to photo directors and from advertising agencies to modeling talent to ensure they receive the images that will set them apart.
James also plays an active role in numerous professional associations allowing him to stay atop of industry trends and continuously sharpen his abilities. He is a Past President of Ad2 Tucson (a division of the American Advertising Federation, Tucson Chapter), the Past President of a locally based Toastmasters International public speaking group and is a past board member of the American Society of Media Photographers Tucson Chapter.
He also works as a marketing professional, website strategist and a public speaker covering a variety of topics including photography, marketing and business development.
He was awarded by Inside Tucson Business as an Up & Comer of the Year in local business and has received five ADDY® Awards from the American Advertising Federation Tucson Chapter for his work in color photography.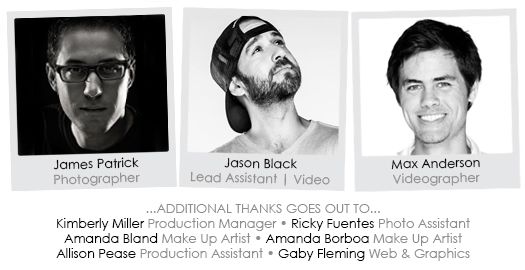 I'm truly fortunate to be surrounded by a team of fantastic and talented individuals. Although the above photos do not show everyone that I have the pleasure of working with; it shows you who some of the "usual suspects" are in my larger photo shoots. My appreciation and thanks goes out to all of their efforts!
JANUARY 2014: Launched latest covers with Max Sports & Fitness Magazine, Ultra Fit Magazine and Scottsdale Health Magazine as well as multiple spreads in Oxygen Magazine and Muscle & Fitness Hers Magazine.
Upcoming travel includes Los Angeles (January 2014) and New York (Feb 2014).
Credits

PUBLICATIONS APPEARED IN
Oxygen Magazine, Muscle & Fitness Hers Magazine, Muscle & Performance, M Fitness Magazine, Fitness Magazine (South Africa), Scottsdale Health Magazine, Fitness Plus Magazine, Max Sports & Fitness Magazine, Iron Man Magazine, Fitness Magazine - His Edition (South Africa), Physique Magazine (UAE), Inside Fitness Magazine (Canada), New Zealand Fitness Magazine (NZ), MMA Uncaged Magazine, Clean Eating Magazine, North Valley Magazine, World Physique Magazine, Las Vegas Sports & Fitness Magazine, Tucson Lifestyle Magazine, 202 Magazine, College Affair Magazine, Entrepreneur Magazine, FHM Magazine, Maxim Magazine, The New Southwest Magazine, Tucson Green Times, Model Scene Magazine, eGirls News Magazine, So Scottsdale Magazine, 944 Magazine, Campus Magazine, RedBlue Magazine, Latino y Style Magazine, Perfectify Magazine, SW Style & Living Magazine, Tombstone Epitaph, Oro Valley|Marana Magazine, Top Pair Magazine, Tucson Women's Magazine, Young Money Magazine, Teeze Magazine, theScast Magazine, Petite Styles Magazine, Mobscene Magazine, Tucson Foothills Magazine, Biz Tucson Magazine, CitiScapes Magazine, Sweat Magazine, Fit and Firm Magazine, Java Magazine, Thrust Magazine, Military Spouse Magazine, and more.

COMMERCIAL WORK
Dymatize, Muscle Milk, ISSA, Troon Country Club, Scott's Training Systems, AZ Pro Physiques, IDSTM, Seriously Fit Studios, So Tru, e3 elite, Atomic A Go Go Records, Tempe12 Calendar, Collage Boutique, Devilish Gear Clothing, Old Tucson Studios, Luna Rossa Winery, Cosmos Salon, JFP Asset Advisers, Hat Club, World Series of Beer Pong, Salon Nouveau, Pool Pong, Fit Girl on the Go, Mad Mack Jeans, Medrosa Productions, Totally Necessary Clothing, 80s Tees, Level Lounge, Burn Suburbia Clothing, Heritage Cross Clothing, Active Bodies LLC, Dr. T's, Fit Mom Diet LLC, and more.

TV / FILM
Style 2 Fashion Model Search Season 1 - Official Photographer (TV)
Style 2 Fashion Model Search Season 2 - Official Photographer (TV)
Dead on Site - Still Photographer, Graphics (FILM)

CONTESTS / AWARDS
The Quill and Scroll Award
Tombstone Epitaph Feature Photographer
UA Certificate of Merit for Outstanding Achievement in Journalism
The John P. Clum Award for Outstanding Work On The Tombstone Epitaph
Through Your Eyes Photography Contest Finalist 2006
Arizona Newspaper Association - Feature Photography Award
Through Your Eyes Photography Contest Finalist - 4th Place - 2007
Inside Tucson Business: 2008 Up & Comer
5-Time ADDY® Award Winning Photographer (AAFT)





Friends


James Patrick has 144 friends.