Harpy images is my beginner-step photography portfolio and I am one of those annoying modeltographer types.
More of my work that I cant display here
http://harpyimages.deviantart.com/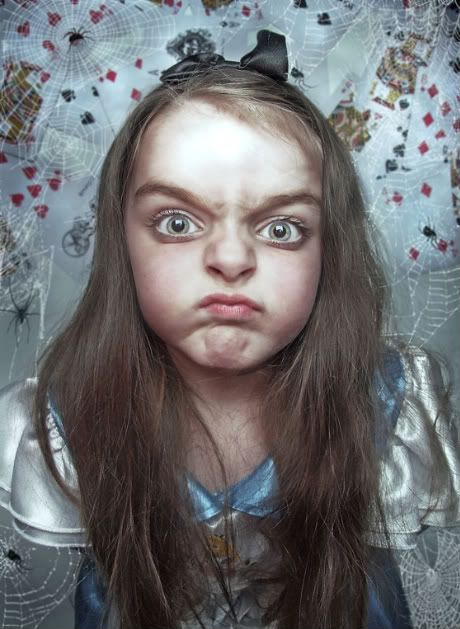 Its an interest I have held for a very long time and after watching with huge interest photographers I have worked with and how they work, I finally got a camera and started taking pictures of my own.
I have taken to calling myself a " faux-tographer " rather than a real one because at the moment everything I am doing is purely from the little I can already do and the rest is by feel so to speak...and a little help from photoshop if I am honest.
Add to that the fact I have only been shooting for about 2 years on and off, so I dont think I should call myself a photographer just yet.
I have had some experience but I am mostly self taught however I have been lucky enough to have been given some tips, hints, help and coaching by some wonderfully talented photographers along the way... they have taught me so much and its something I am incredibly and eternally grateful for.
Always willing to try out a new things and I have a large amount of creative ideas waiting to happen but if you have an idea you think will work then do feel free to get in touch.
My tastes seems to hover tween humor, twisted and dark or even blend the 3 if I can get away with it.
As I also do some work as an MUA /stylist so there is always an MUA on hand if needed for shoots to give you the best results that I can but if you wish to book an MUA do tell me in advance
To date in all bar one image on this port the MUA and styling was done by myself.
http://www.modelmayhem.com/645729
So far my work covers a varied genre of styles and as such I have a variety of "types" of image on my portfolio as I work out where it is I am going.
I prefer to use natural lighting..possibly this is because I am trying to find my way around a studio lighting and how studio lighting works.
Under 18's are welcome for fashion, portrait and some alternative work but I will want to speak with a parent or guardian previously and all shoot ideas will be discussed with them.