ok lets be realsies (i dont talk like this)... you probably wont read any of this... so i can say whatever i want. BACON BACON BACON
I wont be rude and send you a direct request to pay me, so please dont disrespect me by asking me to shoot with you for free when weve never worked together before to develop that rapport.


I'm travel sized for your convenience
Planes, trains, busses, etc. Ship me where you need me... just remember to feed me!

I've been there and done that. I've traveled the world and worked in every genre for over a decade full time with thousands of paid shoots under my belt. This port is only a collection of fun shots taken by friends as im transitioning out of the full time biz


Have an assignment or concept in mind and a fair budget to achieve the goal? I'm down. I love to shoot! Let's make something beautiful as well as marketable!

★★★★★★★★★★★★★★★★★★★★★★★★★★★★★★★★★★★★★★★★★★★★★★★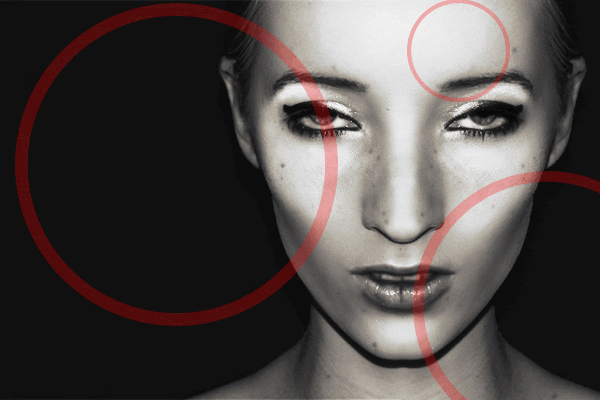 ★★★★★★★★★★★★★★★★★★★★★★★★★★★★★★★★★★★★★★★★★★★★★★★

please don't make me
myself.





NO i'm not a skank. I'm a nudist. IF u cant portray that differentiation, move on!

The honey badger don't give a shit about your internet popularity & neither do i


★★★★★★★★★★★★★★★★★★★★★★★★★★★★★★★★★★★★★★★★★★★★★★★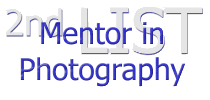 NO idiocracy for me please. i've had my fill of cowbell. i pass on crazy pills

NO This is not the page you were looking for :waves hand:, this is way cooler





a clear, well lit, in focus, photo of me w/o makeup, retouching, hair product, trickery, etc.

YES I'm a pint sized superheroine fighting for beauty, perversion and originality

NO i am not a circus peanut, but if you squint your eyes and tilt your head to the side i can see how you would make that mistake

YES I come to every shoot with base makeup, a toned clean body, good hair, creativity, food in my belly & mischief on my mind
NO I do not come with scars, tan lines, drama, self image issues, inflated ego, bad acne, drugs, hangovers or a poor attitude

Respect mah authoritah or ye shall be walkin the plank with this angry nerd at your back





Example rates are as follows: 2-4 hours minimum depending on location
Educational workshops: $200/half day, $350/full day, $600/2 days...+ expenses
Promotional marketing: $$120/half day, $200/full day, $350/2 days... +expenses
Clothed in PG scenario: 50/hr promo photo, 75/hr comrcl (video 75/100)
Clothed in erotic scenario: 75/hr promo photo, 100/hr comrcl (vid 100/125)
Topless in pg scenario: 75/hr promo photo, 100/hr comrcl (vid 100/125)
Topless in erotic scenario: 100/hr promo photo, 125/hr comrcl (vid 125/150)
classy nude in pg scenario: 100/hr promo photo, 125/hrcomrcl (vid 125/150)
classy nude in erotic scenario: NO THANK YOU

I dont do trashy nudes. Do not ask. Do not pass go. Do not collect $200.

For my purposes, these shall be defined as such
classy nude: normal poses, normal expressions, normal interactions, etc.
pg scenario: innocent and cute flirty
trashy nude: sexual poses, sexual expressions, sexual interactions, etc.
erotic scenario: sexual undertones like fetishism, and naughty teasing.

Day, Weekend and week long rates available for events & site launches





YES I haz wigs if u don't like my hair, contacts if u don't like my eyes, & special effects makeup if u dont like my humanity
NO i do not have a sense of humor. That is merely a figment of your imagination. you should get therapy for that optimism
YES U can always find someone willing to do more for less, but a bargain in price is rarely the best deal in quality. Your sanity is more valuable

★★★★★★★★★★★★★★★★★★★★★★★★★★★★★★★★★★★★★★★★★★★★★★★

YES i have an EXTENSIVE resume from catalogues, runways, gallery exhibitions, magazine spreads, website appearances, event hosting, etc.
NO i do not wish to be known, recognized, or famous. I prefer peaceful ambiguity.

Allergic to fun on set? prepare to die
★★★★★★★★★★★★★★★★★★★★★★★★★★★★★★★★★★★★★★★★★★★★★★★
NO your past is not beneficial to my future. lets start a new journey together
YES I believe in aborting bad ideas b4 they become everyone's responsibility
★★★★★★★★★★★★★★★★★★★★★★★★★★★★★★★★★★★★★★★★★★★★★★★
★★★★★★★★★★★★★★★★★★★★★★★★★★★★★★★★★★★★★★★★★★★★★★★
i've worked with thousands of models, photographers, and industry professionals as well as artists and hobbyists all over the world and have immensely fond memories shared with the vast majority
I am sooo thankful that so many people take this art and career as seriously and respectfully as i do and it has been a true pleasure to be on sites like this that make these magical connections happen
I do not recommend these MM members:
Roarie Yum #837599/Jai Bishop #2525027
Hollis Ireland #588710/jones lane grey
Stryker #1273369
Fifi #127759
i do not form my judgements lightly. IF you are in the US. I can give referrals based on my experience and those of many other industry professionals that will easily validate them. My referrals will come rated for professional character, job ability, and look marketability.