HAPPY NEW YEAR to my fellow artists. I truly hope 2013 brings you inspiration, happiness, and stability! May you find your muse and spread your wings.
******Please only use the message feature for doing business or if u have something secretive to say, For fun rhetoric just tag me, tweet me, poke me, or whatever other socially trendy interaction is out there
IF the gig is time sensitive please express that in the subject line as i am always playing catch-up due to traveling******

I'm travel sized for your convenience
Planes, trains, busses, etc. Ship me where you need me haha. I'm getting out of traveling full time this year so i expect my last stops to be quite full, however if there's an opening i will post an availability notice for it

This has been my only job and source of income for 10+years. I've been there and done that. I've traveled the world professionally and worked in every genre. This port is only a collection of fun shots taken by friends
It's been a good ride but i am looking to transition into retirement soon.

Until then, have an assignment or concept in mind and a fair budget to achieve the goal? I'm down. I love to shoot! I love to meet new people! I love to hear how other creative minds work. Let's make something beautiful and marketable!

I also have a private home with sets, studio backdrops, and a nice lighting kit if needed. I can also rent myplace and equipment out to friends if you need private space and this crazy gal as your assitant.

When will i come to your area? When you front my travel costs or put down a deposit for a full day of shooting or get together with others in your area to pay a weekend rate deposit. I'm self employed and can be anywhere at anytime if its worth my affection ;P

★★★★★★★★★★★★★★★★★★★★★★★★★★★★★★★★★★★★★★★★★★★★★★★
Not looking for a sugardaddy. However i will never turn down a good friend or two... They are so hard to come by in this business. Honor, integrity, honesty, and loyalty are seriously lacking these days
Let's reverse that trend!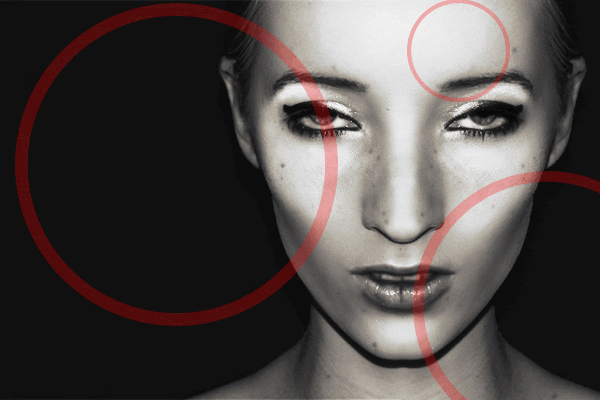 ★★★★★★★★★★★★★★★★★★★★★★★★★★★★★★★★★★★★★★★★★★★★★★★

please don't make me
myself. I'm a quite happy go lucky, rather unfazeable type of lady. Cute and spunky with tons of energy and drive.... however if you bake me a "stupid Pie", don't be confused when i throw it back at your face lol.





NO i'm not a skank. I'm a nudist. IF u cant portray that differentiation, move on! Nudity doesn't have to be erotic, sometimes it is just beautiful.
YES i love art, but i don't admire chaos & they're not always mutually exclusive
NO the honey badger don't give a shit about your popularity and neither do i


★★★★★★★★★★★★★★★★★★★★★★★★★★★★★★★★★★★★★★★★★★★★★★★




YES you may have done good work, but your past is not beneficial to my future
NO i will never lie to you, cheat you, use you. i expect the same integrity back
YES i do a lot of volunteering and donating. hows your resume of good deeds?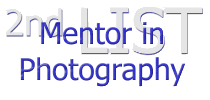 NO idiocracy for me please. i've had my fill of cowbell. i pass on crazy pills
YES i'm an Absurd employee of tortured artists & mannequin of the imagination
NO There is nothing more adequate than a good train wreck to cure boredom
NO This is not the page you were looking for :waves hand:, this is way cooler





a clear, well lit, in focus, photo of me w/o makeup, retouching, hair product, trickery, etc.

YES I'm a pint sized superheroine fighting for beauty, perversion and originality
NO i am not a circus peanut, but if you squint your eyes and tilt your head to the side i can see how you would make that mistake





MY RATES ARE DEPENDENT ON DURATION, CONTENT LEVEL, RELEASE RIGHTS SOUGHT, AND INVESTMENTS ON MY PART TO SHOOT.

If you don't have a big budget, you can also fly "standby". when another shoot cancels, i'll give you a buzz & work with a more comfortable payrate.
I do not do anything beyond flirty. NOTHING EXPLICIT/anatomically driven

2-4hr minimum for bookings depending on shoot location.
Day, Weekend and week long rates available for events & commissioned trips as well as special website launch assistant deals.





YES I come to every shoot with base makeup, a toned clean body, good hair, creativity, food in my belly & mischief on my mind
NO I do not come with scars, tan lines, drama, self image issues, inflated ego, bad acne, drugs, hangovers or a poor attitude

Respect mah authoritah or ye shall be walkin the plank with this angry nerd at your back




YES I haz wigs if u don't like my hair, contacts if u don't like my eyes, & special effects makeup if u dont like my humanity
NO i do not have a sense of humor. That is merely a figment of your imagination. you should get therapy for that optimism
YES U can always find someone willing to do more for less, but a bargain in price is rarely the best deal in quality. Your sanity is more valuable

★★★★★★★★★★★★★★★★★★★★★★★★★★★★★★★★★★★★★★★★★★★★★★★

YES i have an EXTENSIVE resume from catalogues, runways, gallery exhibitions, magazine spreads, website appearances, event hosting, etc.
NO i do not wish to be known, recognized, or famous. I prefer peaceful ambiguity hence my preferent towards Parts and lifestyle modeling over glamour work under the commercial market

Allergic to fun on set? prepare to die
★★★★★★★★★★★★★★★★★★★★★★★★★★★★★★★★★★★★★★★★★★★★★★★
YES I'm an advocate to forced sterilization of delusion
NO you should probably not hit on me unless you have boobs in which case yay
YES I believe in aborting bad ideas b4 they become everyone's responsibility
also..... eat your BEANS!
★★★★★★★★★★★★★★★★★★★★★★★★★★★★★★★★★★★★★★★★★★★★★★★
★★★★★★★★★★★★★★★★★★★★★★★★★★★★★★★★★★★★★★★★★★★★★★★
i've worked with thousands of models, photographers, and industry professionals as well as artists and hobbyists all over the world and have immensely fond memories shared with the vast majority
I am sooo thankful that so many people take this art and career as seriously and respectfully as i do and it has been a true pleasure to be on sites like this that make these magical connections happen
I do not recommend these MM members:
Roarie Yum #837599/Jai Bishop #2525027
Hollis Ireland #588710
Stryker #1273369
Fifi #127759
i do not form my judgements lightly. IF you are in the US. I can give referrals based on my experience and those of many other indusry professionals that will easily validate them. I do not believe in personal opinion with this request, i believe in rigorous examination and evidence to substantiate the hypothesis. My experiences come with dozens of corroborating ratings from other industry members sharing similar experiences. If you are looking for a model or producer for a job then give me your criteria and i will send you a list of qualified candidates in you area. At this time i can only keep track of those based in the US alhough most travel outside of it regularly.