✔ Verified Celebrity Page
█║▌│█│║▌║││█║▌│║▌│║ ║
© OFFICIAL PROFILE
*** NEW FALL SHOOT SPECIALS *** (Click the link Below)
http://www.jamesblountphotography.com/p … kings.html
Follow me on Twitter too:
https://twitter.com/#!/RealJamesBlount
Based in AUSTIN, TX & HOUSTON, TX..... but travel the US often.
TRAVEL Plans: (Check out my new Schedule... click the link below)
http://www.jamesblountphotography.com/T … edule.html
!!! BE SURE TO CHECK OUT MY WEBSITE FOR THE VIDEOS ADDED TO THE EVENTS PAGE !!!
Contact me to add your city to the shoot tour!!!!
=====================================================================
"Best of the Best" - Texas
=====================================================================

I'm the "Real" James Blount and I'm an award winning Celebrity Photographer better known for having a creative eye for all styles of photography. I started my love for photography in Texas over 15 yrs ago and the love of art well before that. Since then I have had the opportunity to shoot various models for different types of publications. I do perform photo shoots for Men & Women models as well as the curious person that just want to look in a professional shoot because they've never done a shoot before. I encourage my models to have fun and be themselves as it is a natural process to relax anyone. In the end, everyone has had fun on the shoot and there will always be some great pictures.
If anyone is interested in a shoot, I do have a price list Photos Shoot Specials... just contact me by email, call or text and I will give you a quote based on what you are wanting - can customize a package just for you.
Are you going to do what it takes to get noticed? Are you ready to take it to the next level? Let's do it... book a shoot!
** Starting to book my travel schedule! Let me know if you're interested in me coming to shoot in your area!!! **
Contact info:
512-694-2964
JamesBlount@JamesBlountPhotography.com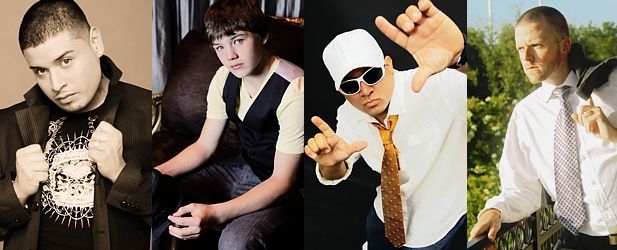 Rates:
http://www.jamesblountphotography.com/p … kings.html
I will only shoot some TFP/TFCD when my schedules permits but I'm very picky about the models I use for my projects.
Most shoots are usually PAID... "This is my Life"... not a hobby!
** I do travel once the shoot is booked and the deposit has been paid as long as the shoot is a part of my scheduled city tour or if the expenses are paid to come on an unscheduled stop in another city **
My Latest Event...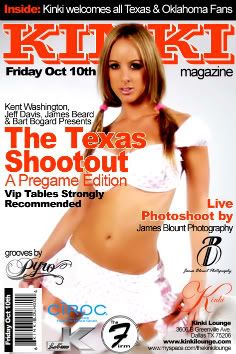 The "Real" James Blount
I also own a Marketing company in which we infuse Music, Nightlife & Photography which will naturally bring Fashion into the mix; we also perform strategic marketing consults for other companies... Its all about the bottom line. We create, sponsor & promote events such as Fashion Shows, Fund Raisers and VIP parties that people can have fun all while being fresh & creative.
** Soon to be coming out with Krew Klothing **
My new clothing line... its Fashion with an Edge
There will be various collections to choose from with each having a different style!
More of my Work on UjENA Talent (Team Director for Austin, TX area):
http://www.ujenatalent.com/masters/18953.html
Also, More of my Work:
http://www.modelsunique.com/JamesBlount
You can also take a look at my website:
http://www.JamesBlountPhotography.com
You can also Add me as a "FRIEND" on MySpace:
http://www.myspace.com/JamesBlount
http://www.myspace.com/LaKrew
You can also "LIKE" my Photography page on Facebook:
http://www.facebook.com/pages/James-Blo … 605?ref=hl
My Annual Charity Fashion Show that I created - "Fashini":
http://www.youtube.com/watch?v=M8berTWVniA
http://www.youtube.com/watch?v=Huw5Jt0wyUk
http://www.youtube.com/watch?v=ACDaYnBenS8
Still may need some models for the "Fashini 2009" - Had to postpone it due to complications... looking tentatively in August depending on Venue!
=====================================================================
I work on a lot of projects in fashion & modeling whether it be creating fashion shows or referring models for jobs. So, I'm putting together a modeling directory for me & the marketing company (LaKrew Intl Enterprises - "LaKrew") I own for when we are in areas where we want to shoot; you can be contacted if you want. I'll be setting up a traveling schedule soon. Just fill out the modeling application. Hope to hear from you soon! Please fill out the information on the model application on my website to be considered for upcoming projects. Link is below:
http://www.jamesblountphotography.com/modeling.html
Please give a link with at least 2-3 good pictures of you when you list a web page / social media page within the model application! (Email pics if you do not have a pictures posted on a web page or social media page)
James Blount
512-694-2964
JamesBlount@JamesBlountPhotography.com