I travel often. If you're not in my area code, I might be in yours later.
I believe a model's talent should be able to shine through whatever appearance or landscape she or he happens to be in at that moment, don't you?
My name is Kelli Kills and I am a vivacious, eclectic, experienced model who is internationally published in several magazines, with multiple covers along with appearances on Fox Reality TV shows and music videos to boot. I am out to do it all, and I refuse to be limited to one label or category of art. I'm pretty talented with makeup, fashion and hair design, but would also love to see what others can create. I end up being my own MUA 90% of the time, which works just fine, but I know there are some amazing MUA's and Hair stylists out there and I'd love to learn from you all and continue to evolve and grow.
For me, modeling is another form of art, and one of the most powerful forms there is at that. I take my modeling seriously in the aspect that it is my personal, visual art outlet for expression and I hope you're enjoying the view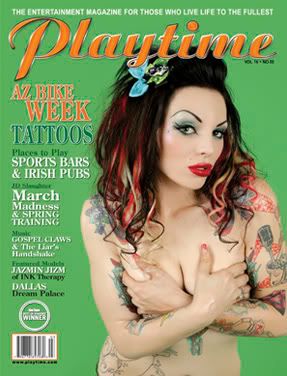 I aim for every photo shoot to be exciting and different in its own way, I want whatever vibe it is we are going for to shine through the image. In saying that, I now have a tendency to make more vibrant and elaborate themes/ideas. Locations, props and elaborate settings are a plus. I view photography in the same way that I view writing. A good book spares no detail, so neither shall my pictures.
--A note to all the jewelry makers/accessory creators/wardrobe stylists out there, where are you?!--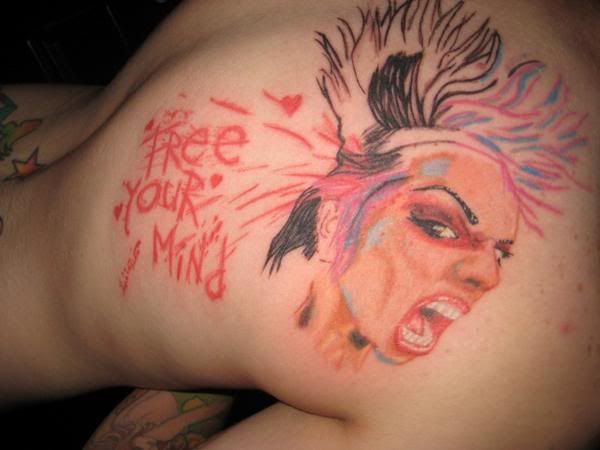 Thats right, Kelli Kills Tattoos!
I am interested in/influenced/inspired by work ranging from anything wild/crazy, surreal, avant garde, editorial, conceptual, 80's, fantasy, natural, alternative, lingerie, retro, punk, rock n' roll, controversial, pop culture, glam, high fashion, couture, 50's, goth, vintage, pin-up, fetish, runway, creative, horror, studio, futuristic, gore, political, offensive, dark, burlesque, tasteful or just flat out artistic. Always open for fresh ideas and collaboration masterpieces. I'm not afraid to shock or be different, especially when it is the 'different' people that we're shocking
If you have a truly impressive idea that you think I would be fitting for, then we might be able to work something out.
***I have become intensely interested in doing underwater shoots, latex clothing and being elaborately body painted, so if any of those strike your fancy, let me know***
It's my hope that I will continue to meet and collaborate with talented models, lovely make up artists, skilled hairstylists and impressive photographers so that I can keep on expanding my portfolio, improving myself, perfecting my art and even have some fun along the way.
If anyone would like to reach me with serious inquires feel free to send an email on here or on myspace. Please include the concept you have in mind and what details you have to go along with it. Compensation/my rates and or limited and specific TFP/TFCD work will be discussed from there.
(Noah Huber Photo)