First of all let me give praises to the "God All Mighty" for everything he Guided me through and will continue to help me with along the way... Then everyone who has or will be supporting me on my new journey in life***
Second, If you read my Profile and view my Port/Pics leave a comment. I love all comments good or bad. I promise to return the favor…
Third, Don' t be rude if someone takes the time to write you to ask a question or to reply to a cast call that you put out, have the Manners to reply with something!!! I would rather have you say no I am not interested then just read it and no reply. That is just plain rude!!!
Now to tell you more about Mz. Symone, I am a young lady who is considered to be a plus size girl physically. And I am completely optimistic when it comes to things people can do. It just depends on them and their supporters. We all need a little support in everything we do...I am a Individual who has DECIDED TO EXPLORE MY MODELING POTENTIAL. I HOPE TO GAIN MODELING EXPOSURE AND CREATE AN OUTSTANDING PORTFOLIO. I would like to create a portfolio that captures many looks, so if you have any creative ideas and would like to work with me please do not hesitate to contact me.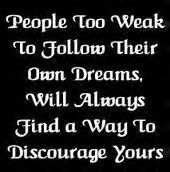 My goal(s) in this industry is to learn more about the modeling business and simply have people respect me and appreciate my work. I want to work with my fellow Models, Makeup Artists, Painter, Body Painters, Actors, Wardrobe Stylistics, Artists ,Hair Stylists, and last but not least Photographers.
I am looking for people who can give me some advice on how to break into the industry. Modeling is a new career for me. And I love the different looks you can achieve with the different Artists touches…
IF YOU ARE REALLY INTERESTED IN WORKING WITH ME THEN EMAIL ME AT MZSYMONE@GMAIL.COM.....
Thanks for taking the time to read my profile…..
Be Blessed…..