**** NOT TAKING ANY TF ASSIGNMENTS.. I AM BOOKED SOLID FOR ANY TRADES.. PLEASE INQUIRE FOR PAID BOOKINGS.. THANK YOU KINDLY...****
NEW**Hsi Lai Temple Editorial Behind the Scenes Video**
http://vimeo.com/8124058
** Big Bear Fall Behind the Scenes"
http://vimeo.com/5970582
**Montage Hotel Laguna Beach Behind the Scenes Editorial**
Special thanks to Matt Roger for footage and edits
http://vimeo.com/5966534
YOUTUBE.com behind the Scenes shoot with Ronnie Designer.. Big thanks to Will Tham for footage and edit..
http://youtube.com/watch?v=GHAgiEsGJZw
Hello Model Mayhem
My name is David Nguyen. My first model shoot was July/07 I am hooked on MM and shooting Portrait/Fashion/Glamour/Beauty photography.. If I had it my way I would shoot everyday..
I am a published photographer with no limits or style..I can shoot beauty one day and motocross dirtbikes the next.. if you have ideas and looks.. I'm all ears..
If you see something you wish to add, drop me a line.. say "hello" and we'll speak images together... Please be prepared to discuss rates..
Please note** for tests, ONLY full res edited images will be given. Generally 1~4 images per look will be edited and uploaded onto my FTP for direct download. Going "Green" means no CD's of the entire shoot or edited images will be given.. All my released images are uploaded into ftp cyber space to be downloaded by the team... Only paying clients will have the option of a contact sheet of the entire shoot for image selection... Now that we are clear lets Shoot!!!!!
My goal for joining MM is to network with Models/MUA/Photographers, where through this process, I can build and add to my portfolio. More importantly like most good things.. I love Team Building.. It is my goal, to work with a core group of individuals that share the same vision and work ethic...
If you would like to schedule a shoot, please either reach me through the Mayhem or at David@DavidnStudio.com..
I hope to meet all you MM'ers
Dn..
Taken By The Talented, RC Photo MM# 1296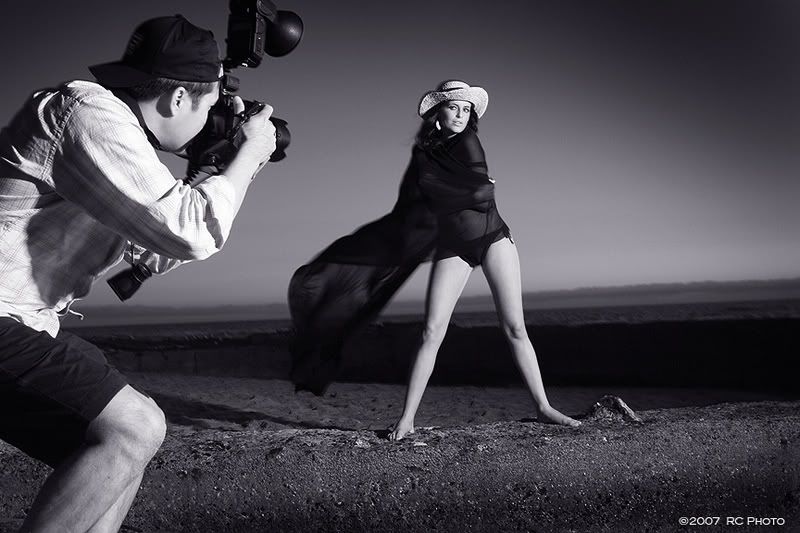 Taken by the Amazing Brian.. Behind the scenes for June's Haute Couture magazine shoot..
Create your own visitor map!