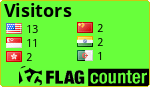 *Waves* HI! Welcome to my page
I'm a silly goose but I will NOT do a seductive photo shoot "booty", nor am I looking for a boyfriend or boy toy. If you're not a real photographer that is serious about the biz, move on.
Now that that's out of the way.
Due to portfolio production I am available for travel. I'm flexible on arrangements.
Contact me to find out my schedule. Reasonable rates is all I ask. If your portfolio does not look professional, please, do not contact me.
***Comes with me
- I am multi-racial so I have tan skin (easily sun tanned), freckles, seasonal eye colour change.
- Tattoo on lower torso (I have tattoo removal make-up).
- I have hyperpigmentation around my torso that can be covered with foundation.
- All natural.
- Bellybutton and Ears are pierced (2 in each ear)
- I have a small scar under my chin from skateboarding.
- My eyes water when false lashes are being applied, so it's a bit difficult.
What I want
- Artists that can bring out that special something in the both of us.
- FUN!