Wanna be my friend? You have several positive choices, including all three.
Comment ----------- Tag ------------- List
Even though you are an experienced photographer, if you have no images in your port that come close to the work I want to do, we may not work together. If you do have work in models' ports that are what I would be interested in, however, let me know. For example, though I don't do nudes, I would do implied as I've seen some incredible work by photographers who do them, and their non-nudes are also incredible.
If we are both being paid by a client (they choose whatever they want and we get the $$$), I want some choice as to what images I want because I've always had that and I think it works out best, unless you happen to be the most phenomenal photographer.
If it's just your way or the highway with only the images you choose only, it won't work for me. If I am unhappy with the images or our experience, I won't use them.
If you look in my lists, you'll understand the kind of quality work I want to do.
I have dimples in my cheeks & chin. Recently pierced my ears. No tats. Hazel eyes that change color, from amber to green. Even though I only have one photo of me smiling in my port, I have plenty of me smiling on my front page.
I have the ability to look much younger than I am. I am also a bit of a chameleon and have the ability to look different from photo to photo with very little change to my appearance because I have a diverse ancestral background.
I'm the same height as Kate Moss: 5' 6.5" give or take a fraction of an inch. My measurements are basically the same as hers, except my hips and waist are a little smaller. If you look at the Storm Agency website you will see. Though the agency says she is 5-8, many others say she is 5-6 to 5-7. So, who to believe?
In clothing I can wear anywhere from a 00 pant to a 2, depending upon the brand. Same with skirts and tops, where I can wear anywhere from an XS (Xtra-Small) to a S (Small).
I am an actress, singer/songwriter, dancer/choreographer since very young and I make my living competing and teaching as a professional ballroom dancer. I have my own business, and therefore, my schedule has some flexibility. I also make money as a model (through agency and freelance work), as an actress and as a singer. I eat healthy foods, stay fit and exercise daily. I play tennis and am adept at many sports. I do not wear glasses, and only use colored contact lenses for affect. I have no allergies and love animals.
@@@@@@@@@@@@@@@@@@@@@@@@@@@@@@@@
As I do take care of my health, please understand if I refuse any food you offer me. I'm proud to say I'm into health and wellness. I am not here to criticize what you eat or drink, so you go ahead and have that Big MAC, OK?
If you have spring water I'll bring my herbal teas. If you have any natural or organic food stores nearby (food co-ops, Whole Foods, Albert's, farmer's market, etc.), I'd love to know about it in advance!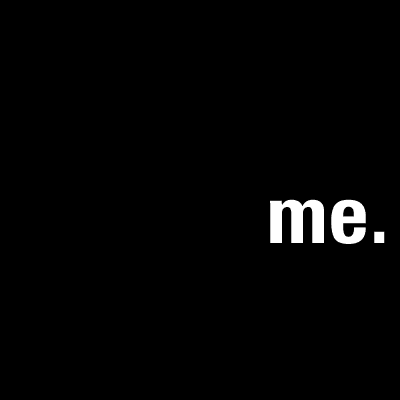 I know how to do my own makeup very well as I have lots of practice for my dance work, and always bring some with me. I have used fake eyelashes many times now but because my natural lashes are as long as regular fake eyelashes, I only do it to really thicken them up for runway, dance comps and special events. I also have to do my own hair for competitions. Still, I love working with talented MUAs and hairdressers whose work I admire.
Dear Hair Stylists:
If you want to straighten or crimp my hair for anything, I need to know about your equipment before we work together. My hair has been "fried" in the past from an unlucky experience with a hair stylist. I don't want that to happen again.
I've worked plenty of fashion, hair, runway shows and had my hair cut, straightened, dyed, curled, teased, fussed with, up-doed, down-doed, cut on stage, etc. I also did a national TV commercial that cycled for two years and they cut my hair and styled it. I just want to remind anyone that my hair is really easy to style, straighten or curl; however, I do not intend to cut it unless for a minor (1 inch) trim. It is long now (again). I am very open to doing extensions, elaborate up-dos, styles and creating fuller hair.
One of my first modeling gigs was with an international hair company. They dyed and straightened my hair where it was straight and shiny as a stick in no time. Then they cut it really short.
I have pictures of me with my hair in different colors to show range in look. My natural hair is a light to medium brown with copper highlights. I have lots more photos to show on other websites.
*********@*********** **********@**********
Please read this before asking if I will work with you. It will help you understand what I am looking for as a model.
I am looking to work with Great Photographers/MUAs/Hair Stylists/Clothing Designers who have work in their portfolios that look like professional work. Look at the photos in my lists and you'll get some ideas from them.
~ B e a u t y
~ E d i t o r i a l
~ R u n w a y
~ F a s h i o n / E d g y
~ C o m m e r c i a l
~ A c t o r H e a d-s h o t s
~ C o m p / Z e d C a r d s
~ A r t i s t i c / F a n t a s y / E d g y
~ G l a m o u r (N O nudes, N O porn)
I'm here to network with people who understand the work of some of the most famous fashion, commercial and editorial photographers in the world, and imitate them in a unique way. We need to meet (if in town) and talk about ideas before getting together and I need to see everyone's work online or via email beforehand who will be on the shoot. No Exceptions. References first.
@@@@@@@@@@@@@@@@@@@@@@@@@@@@@@@@@@@@@@
Do you want to help make me look great? Two models whose height, measurements, body types I am close to and whose fashion & editorial work I admire are Devon Aoki (shorter than me) and Kate Moss (my height). Please be familiar with their work as they both have some amazing pictures, and I'd love to do some work similar to their work. They are shorter models and yet even their simplest photos are incredible.
Also, there are certain actresses who also modeled before acting and have similar stats to mine, esp. when they were younger. Examples: Angelina Jolie, Catherine Zeta-Jones, Rachel Weisz and Eva Green.
*********@*********** **********@**********
While on the road I usually only have time for my pro dance comps (often with students along) but I am trying to open my schedule for a shoot here and there. My pro dance/business partner and great friend does not come with me on shoots unless I don't know you at all and I am out of town.
*********@*********** **********@**********
I would like to make it perfectly clear that I have worked with some photographers who do some work with certain models that I will never do. That said, I am not here to judge anyone who works in a medium I don't care to work in. It all depends on the quality of the work done for me.
*********@*********** **********@**********
If you have a male model you would like me to work with, I would be more than happy to pose with that model for shoots involving fashion, editorial, beauty, commercial and dance work. I need to see his work first.
That is the real color of my lips.
*********@*********** **********@**********
Please send an email with the following:
~~Your full name and company (web & offline address)
~~Your contact info (land line & cell phone - best times to call), professional references
~~Viewable portfolio (online, including all high quality fashion/editorial/commercial work & Tear Sheets)
~~Description/examples of any project you have in mind
~~Links to who you want to work with (MUAs, Wardrobe Stylists, etc.).
*********@*********** **********@**********
Candid shot, taken by my mom.
If you want $$$ for your services, I have no problem with that at all. I get $$$ for what I do as well. I am a professional ballroom dancer and keep skills and my talent fresh and current. So, please let me know all your testing rates in advance before any shoot is set up. Plus, if I am paying you, I am the client and that means I get to choose what I want to do. I appreciate your feedback on any ideas you may have. If we TFP, we both have a choice because we are both working.
If your $$$ rates vary, that's OK. I still have a right to know them in advance because if you want my money, I need to compare your rates to others. Since I do not keep secret what I charge my clients, why should you? They have a right to compare my prices to my competitors as I have a right to compare your costs to your competitors.
I also barter. I treat bartering just like any other business deal.
I'm just like you: feedback is always appreciated!
Thank you.
*********@*********** **********@**********
I also have some wigs, jewelry, and lots of props. If you want something really dramatic, let me know in advance. I'll bring whatever I can.
*********@*********** **********@**********
I will always have a respectful chaperone until I know you very, very well, or you can prove you are trustworthy. Just because you are well-known or famous does not mean you are trustworthy. I need references. I will not put myself at risk for any photographer.
Christin, who is also my personal assistant/business manager, is very helpful and has held many reflectors for a number of photographers, etc. She has accompanied me on many shoots and is very knowledgeable about photography, modeling, etc. One of her first jobs was as a photographer. She still shoots. She has experience holding reflectors, checking hair, makeup, wardrobe and ironing/steaming/touching up clothes, whenever needed. If you're lucky she will massage your tired neck, shoulders, back and arms. She is an incredible holistic massage therapist and has a portable massage chair, table and years of experience. Otherwise, she is happy to read, or search on your computer for things you might need.
*********@*********** **********@**********
I do not share my stuff with other models and I do not expect strangers to share with me. Wigs, hats, clothing and eye makeup can easily become contaminated, damaged, stolen or lost.
I have many more images of me. Just ask.