I haven't done any shoots in a while and I need to jump back in! I also have four medium sized tattoo's that I didn't have in my photos older photos.
Here is a more recent photo. Also, my hair is short on the side not visible.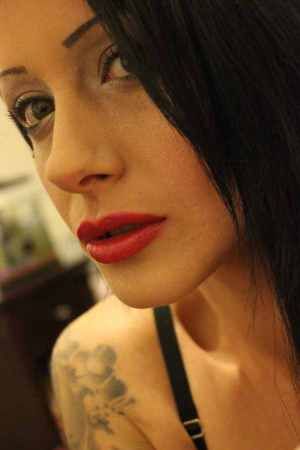 What I'm interested in:
Getting dirty, getting bloody, rundown abandons buildings, Babydolls, Dark & Vinatge themes, Horror, classic pin-up high fashion
Currently I'm interested in doing a more classic vintage look, or a mix of all that's listed above.If you have a concept you would like to try out, feel free to message me. I am open to other ideas also.
EMAIL ME: Brattattak@gmail.com
Please put Model Mayhem in the subject, or you might be sent to the spam folder.I check my email everyday. Please include the concept/theme & what you will be using the images for.
Ps. Feel free to look around my Tumblr. It's a collection of photo's that inspires me, as well as my inspiration list I'm putting together here on MM