Get all the updates on my blog at
http://beautynthebikes.wordpress.com
and follow me on facebook at
www.facebook.com/joannakohmakeup
Available in Singapore & around the world
ME! Photographed by Brendan Zhang
Doing Make up for Roos, Photo by Martin Sweers when they were in Singapore!!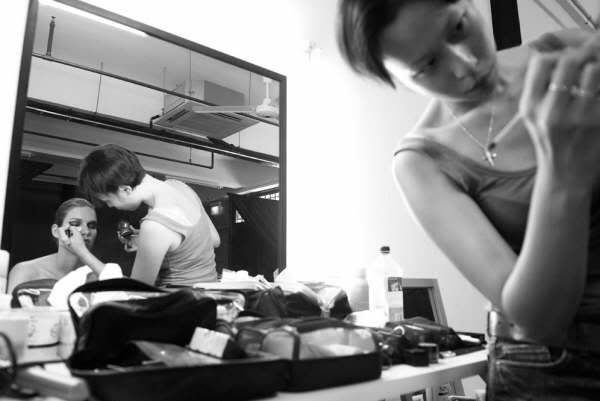 Behind the scenes doing some insane makeup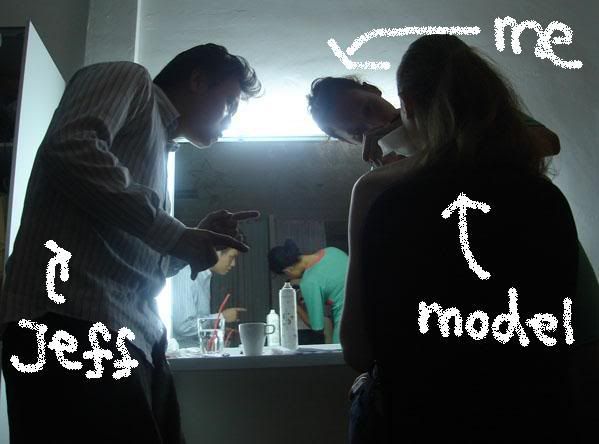 Hi!
I'm a Singapore born-bred-and-based makeup artist and producer
I do makeup, hairstyling and nails for Fashion editorials, commercials, brides and events.
Sometimes I get requests to do scary/edgy/grungy/stage makeup but most of the time my work is modern, chic and beautiful.
I charge a resonable test rate, please message or email me for my rates.
I offer Makeup and Hairstyling for the following:
ROM
Bridal Actual Day And Night(Dinner)
Bridal Pre-wedding
Film projects
Print and TV Commercials
Editorial and Advertorial
Test Shoots
Events and Shows
Performances
Dinner and Dance
Parties and Private Functions
Makeovers
Personal Makeup Class
Group Makeup and Grooming Class