Hey Model MayhemERs Its ME KRISELLE SMITH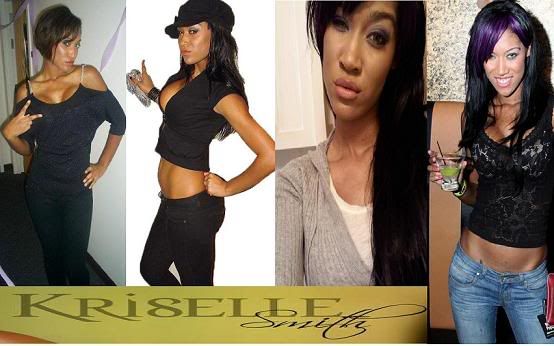 Just Sum UN-professional pics of me ^^^ ((Kriselle))
Hello Model Mayhemers,
I am KriselleSmith what I hope to obtain from Model Mayhem is to meet talented photographers whom captures images like no other, Stylist whom are next level not copying what they see on tv or a magazine the ones who are re-inventing and have a love like know other for fashion, makeup (which I am as well) whom have a love for beauty skin care and color and constantly teaching themselves new tricks hehe, and last but def not least hair stylist if you can put up with my hair YOUR HIRED!!!
I have been on Model Mayhem since the very beginning, booked a lot of gigs and met a lot of great people ((along with the creepers)) along the way. However, I never fully pushed myself to my full potiential and this is my year 2012 is my year!!! With that being said I am serious working model so please save the bullshit for the girls who like taking pictures for a hobby. I choose to be a model because infront of the lens I become alive, no you can not put a price on art however like I said I've been doing this for a while therefore I'd like to get paid for my art, although i will do a TF shoot if I am totally captivated by the shoot
What makes me different from the rest is ME beside the fact that I am an American mutt 5 different nationallities well also I am 5'10 130ish lbs. I am thin but not skinny mini thin.
Cheers,
KriselleSmith.