James Franklin Photography MM#116523 and male model Dave M Roberts MM#756654 in LA, Cali
Lisa Sharpe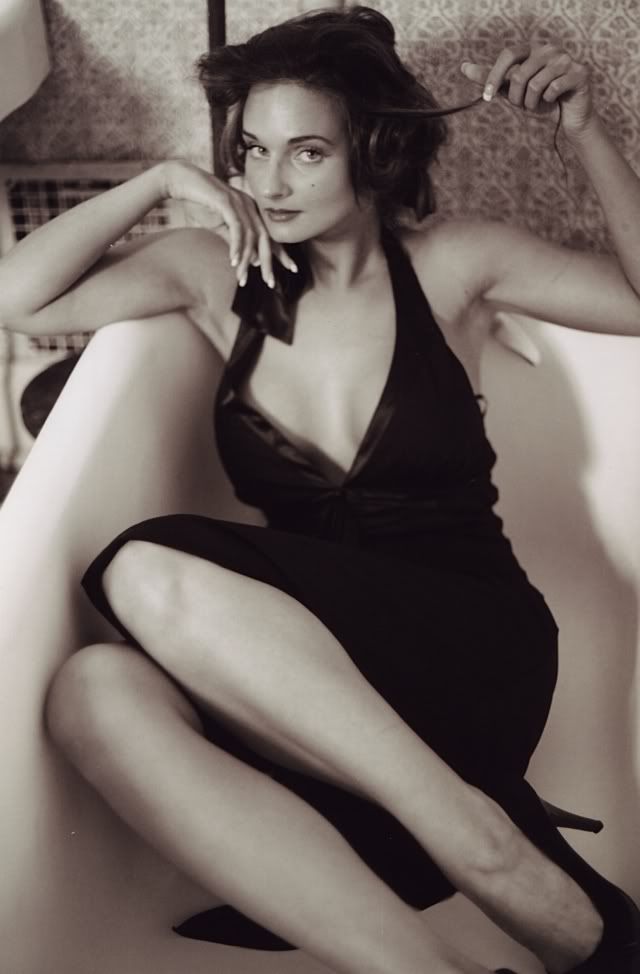 Culture Image MM# MM 163832 (Photographer)
Artistca de Trucco MM##517247 (Make-Up Artist)
t-r-yvette MM#386312 (Wardrobe Stylist)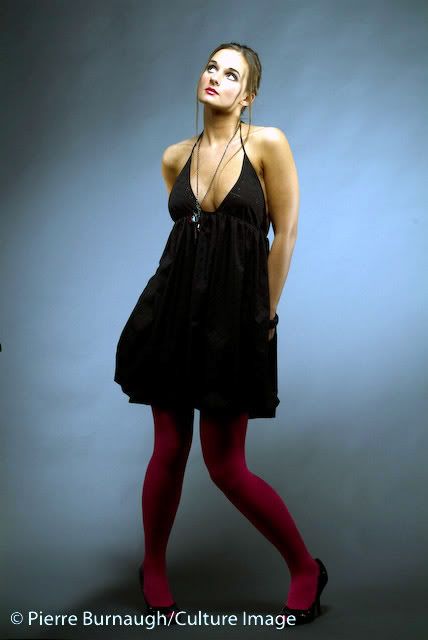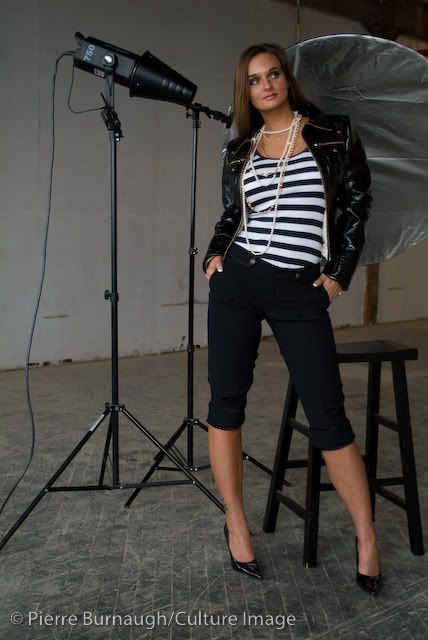 Femi Photography MM# 71450 (Photography)
Bisi E MM#583000 (Make-Up Artist)
Meekis Collection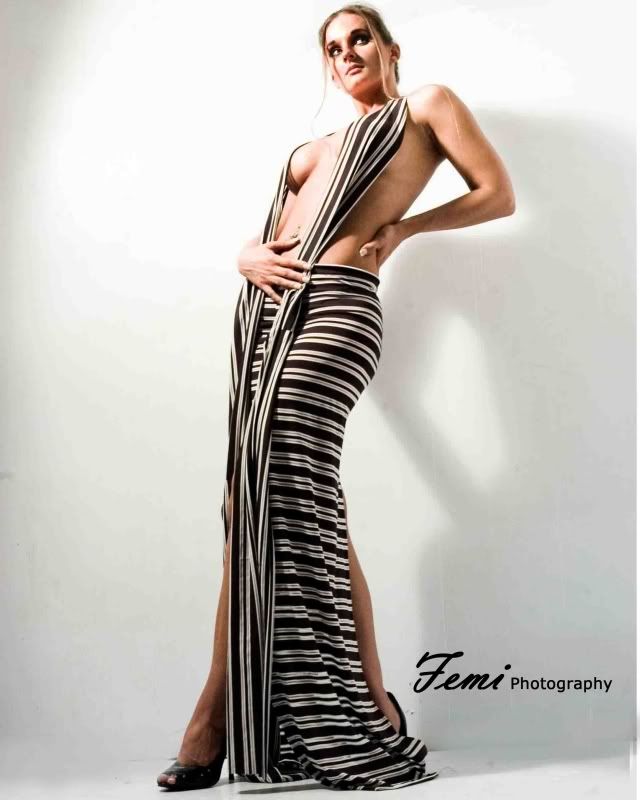 Photographers:
Brooks Tayler or Photos Les Femmes MM# 531414 (Photographer)* (Doesn't pay his models or follow his own contracts just a warning since I learned the hard way. Always late and moody. Has several personalities.)
Vegas Alien MM#10242 (Photographer)
JBS Photos MM# 376567 (Photographer)
Newman Photography MM # 76451 (Photographer)
JLS Photos MM#504626 (Photographer)
Pat O'brien Photography MM# #270774 (Photographer)*
John Horwitz MM# 231388 (Photographer)
Images By Joseph MM#303925 (Photographer)
Art Ketchum MM#3857 (Photographer)*
On Q Photography MM#65132 (Photographer)*
James Rich MM# 12044 (Photographer)
Fred Ramirez - AGPhoto MM#15876 (Photographer)*
Peter Tureson MM# 450809 (Photographer)
Steven Ricks MM#269 (Photographer)*
Culture Image MM 163832 (Photographer)*
David L. Kump MM# 10608 (Photographer)
Bella Foto MM# 65165 (Photographer)
FotograFree MM# 415236 (Photographer)
Hartman MM# 48918 (Photographer)
Jeremy du Brul MM#8936 (Photographer)
DBP Productions MM# 530311 (Photographer)
G and G Photography MM# 228259 (Photographer)
Neuwebs - Al MM# 221749 (Photographer)
Mobiusfoto MM# 417097 (Photographer)*
John Osadzinski MM# 2701 (Photographer)
William Netzel MM# 65114 (Photographer)
Stephen Rawls MM# 89358 (Photographer)
DynaHunk MM# 448209 (Photographer/Video)*
From My Perspective MM# 386357 (Photographer)
John Kramer MM# 370498 (Photographer)*
Payton Studios MM# 247435 (Photographer)
Femi Photography MM# 71450 (Photography)
PyroBlue Photography MM#109913 (Photographer)
Marcus Obrian Photo MM#429276 (Photographer)
DriftersStudios MM#15839 (Photographer)
Chitownjeff MM# 455722 (Photographer)
Nail Photographer MM# 594485 (Photographer)*
365 Productions, Matt Dean MM#378450 (Photographer)*
Bryant Parks MM# 233483 (Photographer)*
Mark Niemi - Chicago MM#377892 (Photographer)
Alexis Studios MM# 194418 (Photographer)
Darnell T. Nesbitt, Tibsen Entertainment Productions (Directer)
Photography by Dwight A MM# 286639 (Photographer)*
Nonneman Photography MM# 690666 (Photographer)
Joe Branske MM# 78885 (Photographer)
MSD Photography MM#105955 (Photographer)
GOYK MM#94188 (Photographer)
Ultimate Photos MM#769606 (Photographer)
Rob Sims Studios MM#63012 (Photographer)
Brian B Hayes (Photographer)
Mike Brochu (Photographer)
Dean Johnson Photo MM#360679 (Photographer)*
Grant Sims Photography MM#287035 (Photographer)
Brice Photography MM#758711 (Photographer)*
AVP Images MM#39857 (Photographer)
Franklin Photographer MM#116523
Other Models:
BillyorBill MM# 371088 (Model)
SIN MM#123478 (Model)
The Deadliest Sin MM#528935 (Model)*
Marcia Mae MM# 539034 (Model)
Shirley V MM# 558032 (Model)
Dave M Roberts MM# 756654 (Model)
Make-Up Artists:
Artistca de Trucco MM##517247 (Make-Up Artist)*
mandythe makeupartist MM# 444700 (Make-Up Artist)*
JamieNichole MM#479783 (Make-Up Artist)
Lorissa Julianus MM#452247 (Make-Up Artist)*
Arlana Andrews MM# 482070 (Make-Up Artist)
Bisi E MM#583000 (Make-Up Artist)
Jens Makeup MM# 467563 (Make-Up Artist)
Lyb Artistry MM# 528445 (Make-Up Artist)
Wardrobe Stylists:
t-r-yvette MM#386312 (Wardrobe Stylist)
Meekis Fashion Designer (not on MM)
Capristan Apparel MM#99056
JM Couture--Rock Couture MM#892440* (Also a Photographer)
Marc Wayne Intimates (formerly Vertu Lingerie) MM#657575
Hair Stylists:
Yeefah Thurman MM# 892549
Body Painters:
Bodyartist MM# 238264*
Princess and Koa-Marie taken by Fred Ramirez MM#15876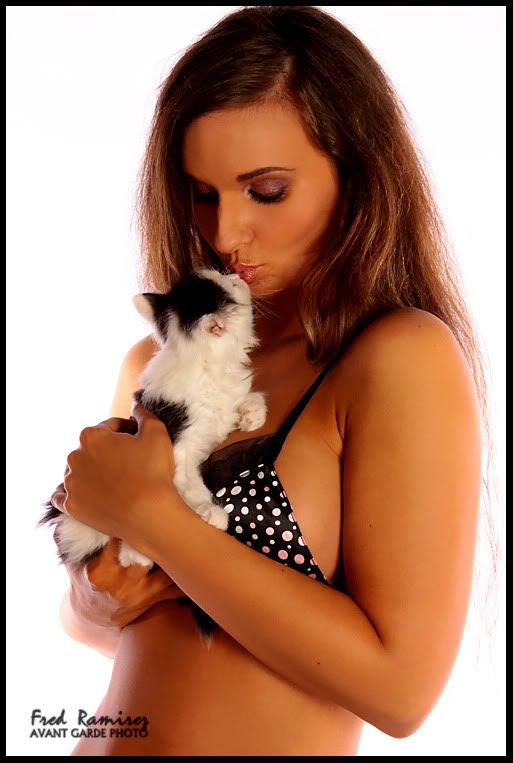 PRINT WORK:
2 Wheel Tuner Magazine cover and inside Sept. 2007
2008 SuperCop Boxing Calendar Miss February
Playboy's Lingerie Magazine Feb/Mar 09 out on Dec. 30, 2008
TEC / Harry Alter, 2008 calendar cover model
Chicago Bulldogs Puck Bunny, 2008
Ad for the Backdrop Outlet, Shutterbug Magazine July 2008 pg.66
Catalog Backdrop Outlet, pg. 3 2008
100.7 FM RXQ Calendar, Miss Feb 2009, 100.7 FM RXQ
2009 Fred Ramierez Calendar Miss May
Playboy's Vixens Aug/Sept 2009 out on July 7, 2009
Fashion Chicago Magazine Aug. 2009
Playboy's Hot Housewives Sept/Oct 2009
2010 Tribute Calendar order here
http://www.bodypaintcalendar.com/page4.html
2010 Axxxtion Sports Winter Heat Calendar order here
www.axxxtionsports.com
Red Skye Comics Comic Book - TigerWoman released May 2009
Model Venture Magazine Feb 09
2010 Fred Ramirez/Avant Garde Calendar Miss July 2010
Playboy's Sexy 100 2010
2011 Axxxtion Sports Calendar Cover/Miss Sept.
WEB LINKS/ONLINE WORK:
www.facebook.com/koamarieturner
www.myspace.com/koamarie
www.redskyeworld.com
www.axxxtionsports.com
www.bodypaintcalendar.com/page4.html
www.dyna-flix.com
Spicyspot.com Lingerie catalog online
www.playboy.com
Playboy SE Hot Housewives out Feb. 3, 2009
www.playboy.com/se
Playboy SexyWives.com released Dec. 10, 2008
Extended Pictorial in the Playboy Special Editions Club Feb. 13, 2009
Women Of Playboy Pictorial April 9, 2009
www.wop.playboy.com
Playboy's Vixens Extended Pictorial in SE Club July 22, 2009
Playboy's Cyber Girl of the Week July 27, 2009
www.fashionchicagomagazine.com
Aug 09
Playboy's SE Club Extended Pictorial HH Aug. 27, 2009
Couture Swimwear Website 2008 Line
Web Commercials for ihatesuits.com and aDollarAdate.com and one for a sports site and pics for electonicliscenseplate.com
www.modelventure.com
Feb 09
Playboy's Cyber Club Daily Double Oct. 11, 2009
TV/FILM/VIDEO:
Night of the Vampires indy movie Oct. 2007
DynaHunk DareDoll, Minx Series debut Dec. 2007
Commercial for Sensual Steps Inc, Chicago March 2008
America's Got Talent Season 4 airdate July 1, 2009
DynaHunk Daredoll, Pinx Series debut Nov. 2008
DynaHunk Daredoll, Pyro Series debut May 2009
WWE Cyber Sunday Commercial 2008
CartMart USA Villa Park, IL commercial
TV Commercial for Progene thru Proxim Marketing Solutions
The Boy Next Door Music Video Girl, Extra with Lines
World Rhythm TV Extra
"No Dress Code" music video
"The Peep Show" TV Pilot Extra
Bikini All-Stars 3 MavTV Bikini Model
Tattoo Factory Tv Special Guest Gina Hans, host aired on WPWR
PROMOTIONS/TRADE SHOWS:
Hawaiian Tropics in Kentucky 2007, 2008
Camel for Media Star Promotions 2009
SuperCop Boxing 2007
Chicago Bulldogs Puck Bunny, 2008
2008 Housewares Tradeshow Superior Brands
2008 LOOP ROCK GIRL SEARCH Sweet 16
Hornitos "Midnight in the Garden of Agave" Oct.2008
Hay Days 2009 Minneapolis, MN to promote Axxxtion Sports 2010 Calendar
2009 RXQutie 100.7 FM
One In A Million Boxing, Ring Girl/Promos, 2007
Sammy Hagar, cabo wabo waitress for concert, November 11, 2007
DDW Week Trade Show, Horizon Theraputics, 2009
Grass Drags 2009, New Hamshire, to promote Axxxtion Sports, Oct.9-11, 2009
Toronto ATV and Snowmobile Show, to promote Axxxtion Sports, Oct. 2009
All Stars Game 2010 Anaheim, CA
FASHION SHOWS:
Meekis Collection 2008 Fashion Show Marriot Chicago, IL 1/11/2008
Capristan Fashion Show at HIN Chicago 2008
Vertu Lingerie Fashion Show Feb. 14, 2009
Impressioni Boutique Informal Fashion Show, March 2009
JM Couture/Neal K Events Fashion show @ BonV April 24, 2009
Johnny Vincent Swimwear Fashion Show on the ABC 7 News @ 11am in Chicago May 15, 2009
JM Couture Fashion Show @ Crensendo June 3, 2009
NOVA/ UR Supermodels Back To School Fashion Show @ Nova Sept. 10, 2009
THEATER:
Degree in Acting
This Bitter Cup, Laura, TRT Productions
Truth Be Told, Daughter-In-Law, TRT Productions
CONTESTS:
Miss Lexington, Ky Hawaiian Tropics July 2007
2007 Stuff Magazine Lingerie Contest Winner Chicago, IL July 2007
2007 WWE Diva Search Aug 2007
Daniel Puder's Knockout of the Month Feb 2008
WRESTLING:
2007 WWE Diva Search
AAW Wrestling
G.A.L.L.I. Wrestling
WAR Wrestling Chicago
CLPW Wrestling
Stars and Stripes Wrestling
Underground Wrestling
Windy City Wrestling
HPW Wrestling
PWR Wrestling
Triple A Mexico
Hulkamania/ KPE Entertainment Austraila Tour Nov. 2009
Hulkamania Tour Ad
RADIO:
97.9 The LOOP April/May 2008; April 2009
The Morning Break 1240 AM in Illinois & 1470 in Indiana April 11, 2009
Playboy Radio Morning Show July 27, 2009
Chicago Overnite with Geoff "The Pinker" Pinkus and Petey 650 AM WIND Sept. 29, 2009
Playboy Radio Morning Show Nov. 10, 2009
Everyone else that doesn't have specifics by there name are AWESOME people to work with!
(*) Means worked with on more than one occasion!
CALENDAR:
Currently taking bookings now that my day job schedule is lightening up.
Sept.16-19,2010 Arizona MMA Ring Card Girl
Sydney, Australia Press Conference for the Hulkamania Tour picture includes at table (L. to R. Kishi Fatu, Me, Brian Knobs, and Hulk Hogan, at podeium Eric Bischoff, standing (L. to R. Lawler, Jimmy Hart, Brutus Beefcake, Shannon Moore, and one of the Nasty Boys)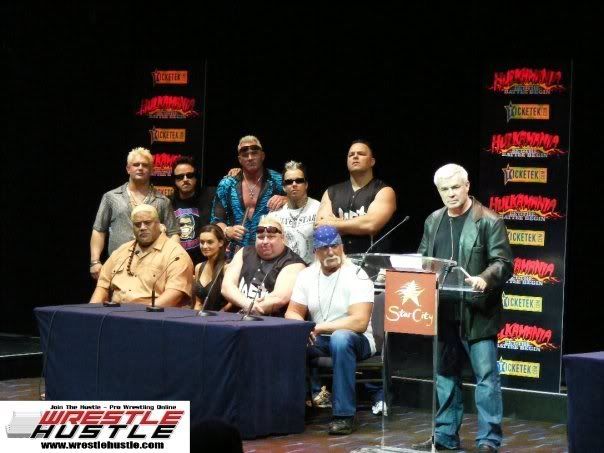 Culture Image MM#163832 (Photographer)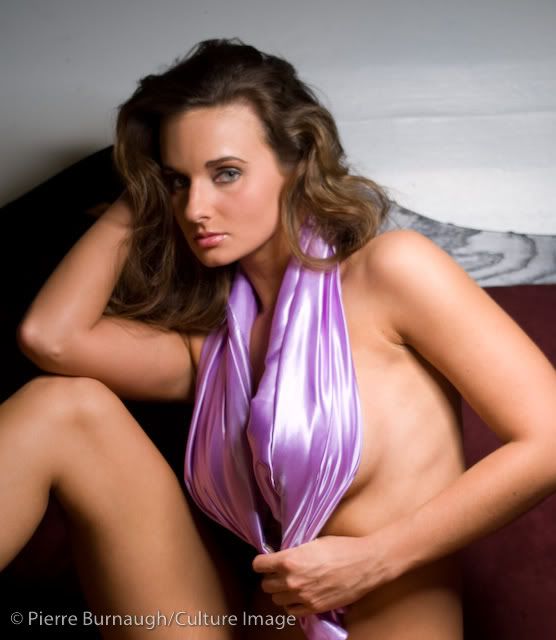 Fred Ramirez AG Photo MM# 15876
Puerto Rico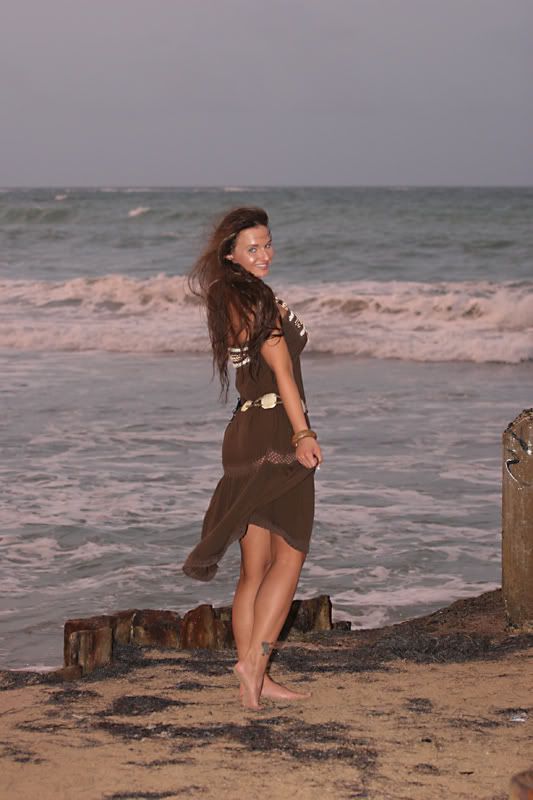 Terrence Harvey Photography