_________________________________________________________________________________________________
DOWNTOWN DOLLS SAYS:
"Because of our Downtown Dolls and Dudes, with the special appearance of our valued Doll Portia, the CW 6 Fox launch party was a success! Providing eye candy and hyping up the crowd, Portia gave viewers of the newscast a reality of what The Wavehouse in Mission Beach is all about. Always standing out in the crowd, Portia gave the San Diego audience of CW Fox 6 a good taste of what potential clients can expect. We appreciate our Dolls and Dudes and their continuous support to make Downtown Dolls the best we can be!"
BANG TROUNG SAYS:
"Portia, you are a great model to work with. I enjoyed to do photos shoot with u because you are being very professional and on time. You are the type of model that i highly recommend to the pro photographers."
ALFREDO PHOTOGRAPHY SAYS:
"I hired Portia as a model when developing my portfolio. She showed on time, she was creative and fun throughout the shoot and we got some great results.
She is reliable and enjoys what she does, that shows on her attitude and skills.
I highly recommend Portia as a great model."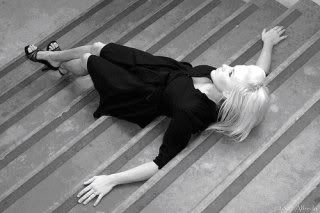 _________________________________________________________________________________________________