Lauraine Bailey is a professional, freelance, London based fashion stylist who also works as a Creative / Art Director. Lauraine's creativity is expressed throughout her work which she describes as an eclectic mix of old and new, textured and soft, architectural and conceptual, contemporary and classic.
Experience in Film & Television / Fashion & Beauty editorials / Catwalk / Designer Lookbooks.
RATES - Please email. Rates are tailored to suit each individual job.
TESTING - NOT TESTING but will consider commissioned editorials with the relevant 'editors letter'. I have good working relationships with Fashion PR's.
CONTACT: PLEASE DO NOT CONTACT HERE ON MODEL MAYHEM ..........
W:
www.laurainebaileystyling.co.uk
E: info@laurainebaileystyling.co.uk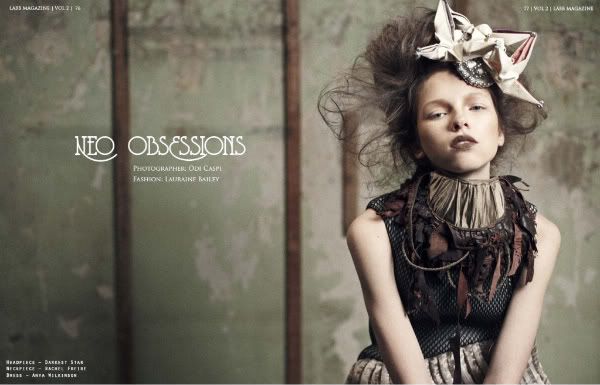 Labb Magazine - July 2010
Photographer: Odi Caspi
Hair Stylist: Ryutaro
Make-up:Yasmina Bentaieb
Model: Kasia @ Storm
Deluxx Digital Magazine - May 2010
Photographer: Mitsuaki Murata
www.mitsuakimurata.com
Hair: Akio Nishiyama
www.akionishiyama.com
Make-up: Abigal Johnson
www.abigaljohnson.co.uk
Model: Milou @ Storm Model Management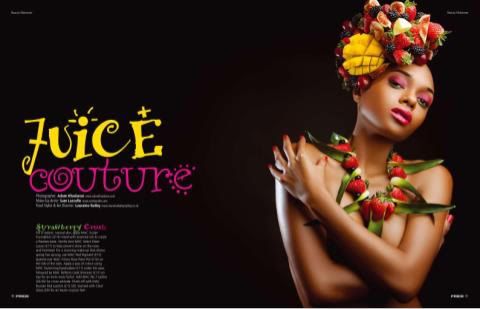 Pride Magazine - April 2010
Photographer: Adam Khadaroo
www.adamkhadaroo.com
Make-up Artist: Sam Lascelle
www.samlascelle.com
Nail Technician: Jacqui Carbyy
www.wahnails.com
Model: Jesseye B @ Nevs Model Management