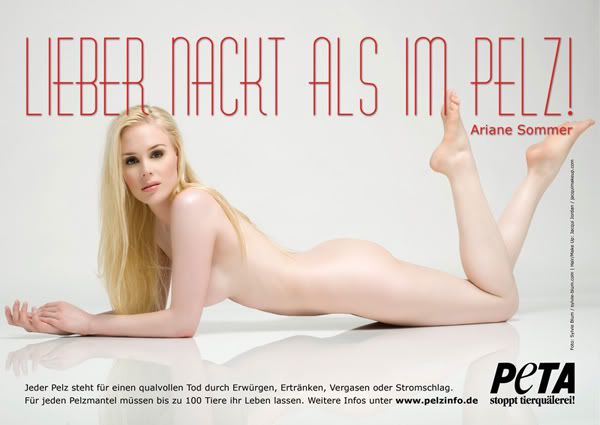 NO FUR CAMPAIGN FOR PETA

I worked over 10 years as a model with international known photographers like helmut newton, andreas bitesnich, conrad godly, jeanleoup sieff, jan saudek...

and many many more before I picked up the camera starting my career as a photographer in fine art, fashion, beauty and glamour.
Since my photographic work started I published 4 books in Europe. I produced in Miami, Paris, Vienna, Athens, Capetown and at least I moved from Germany to the USA.
I am no longer accepting TFP/TFCD at this time unless I personally contact you about shooting.
....and here are some important things you need to know !!!
1.I do not accept if you come with an escort. I'm a woman myself and I'm a pro, so I'm not interested in you personal.
2. know your angles and poses. don't contact me if you have no idea, how to act in front of a camera. I send you home if you start sleeping while we are working to make you look at your best.
3. be prepared of who I am and what we are planing to shoot.
4.don't play with your cell during all make up brakes. don't act like you are not part of my team.
3. be on time, don't flake me. I will never speak to you again, if you just don't show up.
4. be a pro when working with me. I expect you to give your best while we shoot. that's the reason why we all came together to create something beautiful and most important of all, to create strong images.
I'm not interested in wasting time to shoot B-Pictures !!!
5. no drama or drugs in my studio
after all...my team is pro and fun. we all have a good time during our shoots. we love what we do and we are passionate about our concepts, we are creative and easy going.