**********************************************
If you have an idea that you think we both would agree on for a shoot, PM me and we'll set something up =]
******************************************
A little about myself:
→I have a 5 year old son and 2 year old daughter
!
→i'm usually the one making people laugh
→i get the urge to laugh @ the most inappropriate times
→i love my family & friends to no end, they mean the world to me
→i'm a fun girl & i have a good time wherever i am
→i like being optimistic
→i'm too forgiving sometimes.
→my sense of humor is unique & twisted
→I relate my life to music & art ALOT
→I have a lot of respect for photographers & their talent.
→I always give 110% at EVERY shoot and have a great time.
I feel that life gives me lessons i'd rather not deal with; but without them i wouldn't be who i am.
Have GOALS....DO whatever you feel you can be the best in. Follow your dreams. Dont be someone your not. BE yourself. No matter what you will get hated on through your life. All that it does is make you stronger and more independent, intellectual human being that has something more to offer than the one that just brought you down. It makes you contribute more for what you believe in,and teaches you to work your ass off that much harder. You OWN yourself and can be whatever your heart and soul desires. No one can take that away. EVERY single person has their own BEAUTY and TALENT....use it and failure will NEVER occur!!
*************************************************************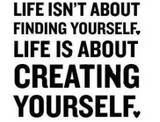 ************************************************