For a good cause, buy some prints here.
TAX DEDUCTIBLE
http://tenrockphoto.zenfolio.com/
Hi, I'm Ben
If I contact you (friend request, comment, etc...) chances are that I would like to work with you. Smile, it's good to be noticed!
Now, contact me back
FB:
http://www.facebook.com/tenrockphoto
Dear Models:
I much prefer upbeat, energetic models, who are not shy or scared to take the shots to the next level. I am ready to photograph you, so please be ready to be photographed on shoot day, look your very best
Contact me here for more info about my very reasonable rates. Select test shoots with Agency qualified models only.
Escorts:
Sorry but no. I'm checking your references, why not keeping it simple and check mine too instead?
BEFORE
the shoot starts, please be prepared to show me at least one valid picture ID and sign a release. Without these 2 basic things there is NO shoot, unless of course you are buying the shoot.
Have fun on the set! It will show on the images.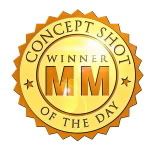 http://www.modelmayhem.com/po.php?threa … amp;page=1
~ The List of Veteran Photographers dedicated to helping New Models build their portfolios. ~
This is a list of approved pro & semi-pro photographers who have agreed to dedicate at least one day each month to indiscriminately help newbie models in their regions develop their portfolios.
http://db.tt/bZ1p673