GWLFPS = Gary W. Lee Freelance Photography Studio [Updated 18 March 14]
Thank you for taking the time to look through my portfolio.
I've been told that I am fun to shoot with, and I tend to ensure that a shoot is a fun thing, no high stress prolonged or uncomfortable poses. Let's shoot and have some fun! Oh yea, just cause I stress relaxed and fun at shoots does not mean that I am not professional! I encourage all models to bring an escort and have no problem with that, I just ask that they not disrupt the shoot.
I love capturing images and look forward to working with models and photographers whether it is only for one shoot or to develop a long term working relation, I promise that I will give you nothing but the best of my efforts and hope the same in return.
I have to make a statement here to my fellow photographers, if you can't pay a model something for their inconvenience and your work is not up to par to be published, don't mandated any form of "Time For...." Sorry, for that, but I have seen where photographers who have the means to fund some time with a model, get by with mediocre work at best for "Time For...." Then they don't give credits, come on...... This is a stepping stone for a lot of these models, so let's help them and in turn help ourselves!!! No don't get me wrong, if a model is OK with TFCD/TFP that helps out, but help out with the gas or something!
If you are looking for someone to help you expand your portfolio, I would be glad to assist.
I always provide credits, and if you are happy with our work, would appreciate the same.
Some studio locations that I shoot at:
Union 206
Alexandria, VA
http://www.union206.com/
Sly Horse Studio
Rockville, MD
http://slyhorsestudio.com/
LEGAL NOTICE: ALL IMAGES IN THIS PROFILE ARE COPYRIGHTED BY GARY W. LEE/GWLFPS. IF YOU HAVE NOT RECEIVED WRITTEN CONSENT FROM GARY W. LEE, YOU ARE NOT ALLOWED TO POST/COPY/PASTE/TAKE/SHARE ANY PHOTOS IN THIS PROFILE ON OR IN ANY ONLINE SITE OR PHYSICAL PRODUCTION. IT IS ILLEGAL TO COPY AND/OR POST IMAGES OF ANY MODEL IN THIS PROFILE WITHOUT EXPRESS PERMISSION.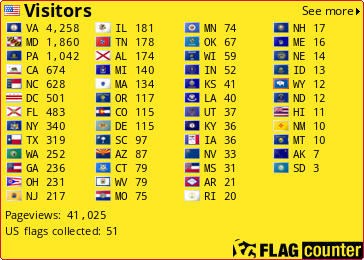 FLASH: Please take a look at my Pinterest site for ideas on shoots,
http://www.pinterest.com/gwleefltr/boards/
My One Model Place profile: Photographer # 275172
http://www.onemodelplace.com/photograph … fps/view/1
My main website, where you will find images that I have moved from this site:
http://gwlfps.com/
My Facebook site:
https://www.facebook.com/pages/G-W-Lee- … 2694372770
Just thought this may be useful for some folks:
Know Your Lingo
Before you contact any of your connections, photographers, or a modeling agency, it is important to brush up field-related lingo. Just like any other career, agencies and models have a trade language. If you want people to take you seriously, you need to sound serious and knowledgeable. Some terms to know might include:
● TFP/TFCDs: time for print photos or time for CD of images.
● GoSee: The first meeting with a potential client
● Casting Agency: An agency that contracts agents for potential auditions and gigs.
● Tear Sheets: A page from a magazine or publication that you appeared in.
● Cheat: Industry speak for "move." For example, "Cheat to the right."
● GWC: This is an acronym for "guy with camera." This phrase is used to pinpoint men with expensive cameras but who generally have no formal photography training.
● Implied Nudity: A type of modeling or shot that suggests nudity but does not show any explicit parts.
● Book: A model's portfolio.
● Comp Card / Zed Card: This is a models calling card that agencies will use to shop around their models to potential clients.
● Voucher: A slip of paper that is given to a model by their agency and must be brought to the actual shoot. These vouchers of necessary for receipt of payment.
● HWP: This stands for height-weight-proportionate.