GWLFPS = Gary W. Lee Freelance Photography Studio [Updated 01January14]
First, I'd like to thank you for taking the time to look through my portfolio.
LEGAL NOTICE: ALL IMAGES IN THIS PROFILE ARE COPYRIGHTED BY GARY W. LEE/GWLFPS. IF YOU HAVE NOT RECEIVED WRITTEN CONSENT FROM GARY W. LEE, YOU ARE NOT ALLOWED TO POST/COPY/PASTE/TAKE/SHARE ANY PHOTOS IN THIS PROFILE ON OR IN ANY ONLINE SITE OR PHYSICAL PRODUCTION. IT IS ILLEGAL TO COPY AND/OR POST IMAGES OF ANY MODEL IN THIS PROFILE WITHOUT EXPRESS PERMISSION.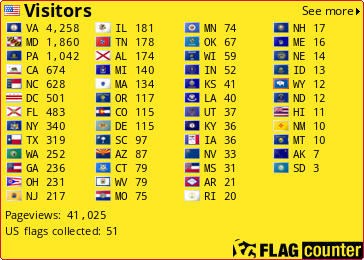 FLASH: Please take a look at my Pinterest site for ideas on shoots,
http://www.pinterest.com/gwleefltr/boards/
I look forward to working with models any age over 18 (will occasionally make an exception for those younger, but rarely), any experience, race, creed, or body frame, from Baltimore, MD to Richmond, VA, and Roanoke, VA to Norfolk, VA and out to West Virginia, Pennsylvania, Delaware, North Carolina, maybe even other states/areas. I am using local rental studios for some work while other work may need to be done on location or some other place. As much as possible, I will always travel to the model to save them time/hassle.
I am searching for female models for ALL types of work that the model is comfortable with. Additionally, I am also seeking any models that may have equestrian ties and may be active in activities such as dressage, show and cross country jumping, any event or shows, etc. I also still have quite a few projects that I have not had the chance to complete. Plus I would like to hear what model's may have on their "To Do" list and see if we can't work some of the ideas into some shoots.
I have begun updating my portfolio with outstanding models!!!
As I noted I look forward to working with models in the "local" area and am not restrictive to one type such as age, weight, etc. I love capturing the human figure in images. So if you think you might want to work with me, please let me know. I have no problem with the model bringing a chaperone or someone along as long as they do not involve themselves with the shoot and do not make the model uncomfortable shooting in front of them or impact a shoot in anyway, sometimes I may want to bring them in to improve the shot. I do not care what a model's private life contains, i.e. husband, boyfriend, girlfriend, lover, children, etc. that is your business, just as long as it does not impact any shoot due to jealously, issues, etc. please work with me on this.
What I'd hope the model to be is: (1) confident, (2) outward going, (3) tend to be an exhibitionist in nature, (4) prompt and punctual (5) able to be reached (in event a narrow time window comes up or to modify shoot plans).
First and foremost in regard to compensation: I never charge for my time/prints. Second: I am open to any type of compensation to the model (TFP, pay, etc.) that would benefit the model (and me) the best. I try and coordinate shoots with enough time (usually a month or so in advance, sometimes up to three), but sometimes, something may hit me and I might want to commit something to a shoot before its OBE. Also, I will always make sure that the model receives credits to assist in their portfolio, I ask the same in return.
**** MEGA IMPORTANT*** Before working with any model, I would hope that we can meet over coffee/tea to sort of interview each other to ensure we're talking in the same mode and if we decide to work with each other we can line out future shoots. Usually this is done at a cafe' or coffee shop where the model is familiar.
Something that I have noticed from looking at everyone's pages is that no one speaks about Model Releases and contracts. To make it perfectly clear as to what the model and I are to receive from every shoot, I do require that we complete releases and contracts for each shoot, no "one" release/contract covers everything we do. This is not to deny the model anything, but rather layout what they are to receive and what I am required to provide as well as to what I am to receive. Plus as we all know, no work can be utilized without releases. I will gladly send you a copy of all the paperwork that I have prior to our first meeting as well as provide you with a hard-copy when we meet so you will have plenty of time to review and if there are any questions, we will address when we sit down for our first meeting. The model will always receive a copy of any paperwork.
My One Model Place profile: Photographer # 275172
http://www.onemodelplace.com/photograph … fps/view/1
Please let me know if you might want to work with me.
Thanks,
Gary