What I want from this site is to be seen and let photographers to know I'm available, I am always updating my portfolio and I would like to do more. I'm passionate and have perseverance. This is what I want to do.
I am a positive individual and I have fun on photoshoots. Very androgynous, versatile, flexible, and enjoy a challenge. Experienced and easy to work with.
Also a bartender and DJ.
Catch me bartending at Mehanata Bulgarian Bar in the L.E.S every Friday and Saturday!!
Venues I've DJed:
Sugarland
Metropolitan
Santos Party House
Professor Thom's
Nowhere Bar
The Rusty Knot
Tandem Bar
Wreck Room
Public Assembly
Fat Buddha
The Delancey
Tutu's
The Monster
Available for booking! Email: Mila8ball@gmail.com
Cell: 718 607 6811 - Serious inquiries only!
http://www.soundcloud.com/milamonstar
==RESIDENT DJ OF: WITCHES party at Tandem bar, VENUS.TRAP at Bizarre Bar, JEM ENTERTAINMENT parties.
2012 Winter Lookbook for Block Headwear:
BTS: Block Headwear - Winter 2012 from Matt McClain on Vimeo.
http://vimeo.com/36384460
- Urbania Magazine in France - Published Feb. 2, 2012. Shot by Carmelo Donato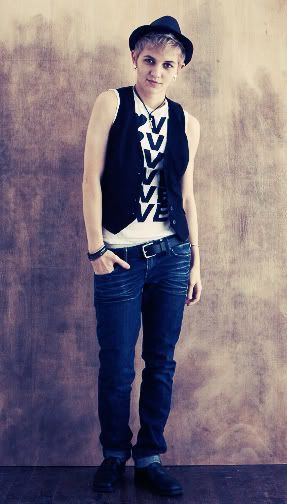 - Shot by Carmelo Donato for Urbania Magazine 2012
-Ellements Magazine Feb. 2012 release featuring the photographer that shot me, Leslie Van Stelten. 5 page spread. Get your copy here:
http://www.magcloud.com/browse/issue/333627/follow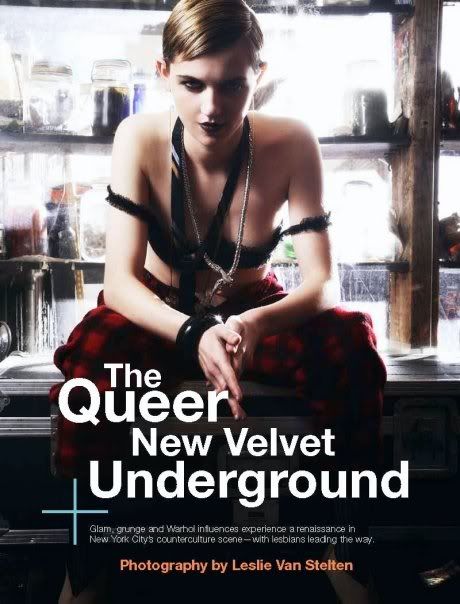 - Curve Magazine September issue 2009 - Shot by Leslie Van Stelten - Makeup by Kate Woods - Styled by Jet Olivia
- Shot by Leslie Van Stelten - Make up by Kate Woods - Styled by Jet Olivia