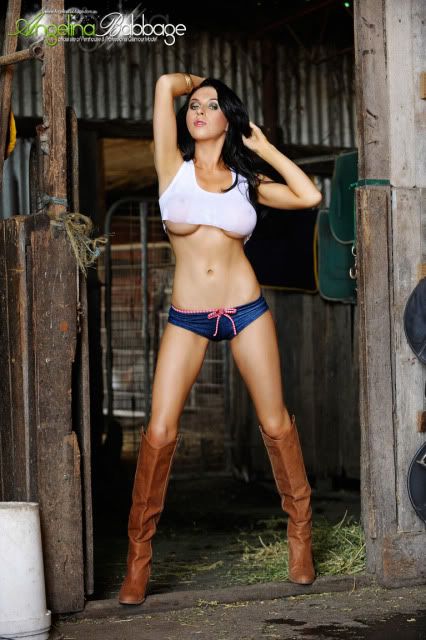 www.angelinababbage.com.au
For all photographic, campaign or high end corporate work please email agent at: enquiries@angelinababbage.com.au
Angelina is a full time professional glamour model based in Sydney Australia, who has worked with national and interntional industry professionals. Her modelling career has evolved from corporate promotional work through to extensive photographic projects and campaigns.
Angelina has appeared in the following publications and websites (though this list is not exhaustive);
Major Publications
• Australian Penthouse November 2009 pictorial Australia
(Unrestricted and Black Label pictorials)
• Autosalon covergirl and pictorial June 2009 Australia
• Australian Penthouse web special November 2009
• The Picture 4 page pictorial November 2009 Australia
• People 4 page pictorial June 2009 Australia
• Oz Biker Nation covergirl and pictorial Australia
• Maxim feature Spain
• FHM Italy/Australia
• RALPH feature Australia
• Waves Australia
• Zoo Weekly numerous Australia
• Autobabes i magazine feature International
• National Cosmetic Surgery Magazine Australia
Angelina is an intelligent, highly creative and dedicated professional who exhibits an unwaivering committment to any project she undertakes. She is a highly motivated hard worker who prides herself on punctuality and professionalism. Her extensive experience has her at ease with the demands and vigours of challenging shooting environments and circumstances. She approaches every shoot with the same infinite enthusiasm and genuinely loves and enjoys doing all she can to get the best results, and have fun in the process.
Angelina is only available for high end corporate work, photographic and campaign work offers. No TFC/TFCD.
Fan page at:
http://www.facebook.com/pages/Angelina- … 190?ref=ts
Fan Merchandise now available at
www.angelinababbage.com.au