(French -Adjective
à la mode-
*1. in fashion )
-I travel to Boston, Pittsburgh, and now all the way up to Cleveland-
full name: Katherine Elizabeth Auber
Originally from Wheeling W.V.
I have a Passport
TRAVEL
I'm in wheeling right now. Ill travel for paid gigs.
I'll go back to Boston for paid gigs
ATTENTION PHOTOGRAPHERS
_____ Been gone a while cause my account was hacked by a terrible person. I got it back and im hoping to mend anything broken, at the same time in my life my droid was water damged and cracked and there was a backorder so i was without a phone for 3 weeks if anyone tried calling me _____
Email is NOW : Katiealamode@live.com
( my gmail was hacked )
*Currently Updating my portfolio, alot of images are a year or so older. I am more toned and have grown, also I am back to my natural hair ,dirty blonde, i'm still light haired :)again.*
*only seeking paid assignments * very limited exceptions
*- If you think im too short to model fashion, well then I think you are just ridiculous to judge for something i can not change but heels can. You are the one missing out, because i can tell you now..I'm a very positive soul, & I have alot of personality, so much so i wouldn't even know where to begin explaining.*
I love modeling the best way to describe me In stereotype is Alternative. But really i don't classify myself under anything. My mind Is and has always been artistic, now my drive won't stop. I want to show who I am, and the characters inside of me.
I now Work in sales and spokes-modeling, I am wonderful at socializing.
I work for Bio-defense corp in Boston, In the sales/marketing field as well as spokes-modeling.
I also sell Avon, and am stacked in products if someone needs Make-up, I'll gladly help you.
I'm very versatile, Open minded, creative and always wanting to do more.
If you want a certain hair color Ill dye it, Im down to try anything.
-----I started modeling Summer 2007 I had a hard time on model mayhem when i first joined because of alot of cases with photographers they would be creepy or unprofessional not just on here but people started contacting me from everywhere. It just eventually was way to out of line and i needed to step back and take a break.
I now Know how to handle these things and not get scared of my pursuing my dream.... I want to be a model It means the world to me along with pretty much anything artistic.
BASICALLY to these types of "photographers"
The ones that seem normal then put me on the spot with your creepy unplanned actions
The ones lying about payment or try scamming me out of a pretty chunk.. FYI Im smarter now. SO DONT BOTHER if thats how you handle yourself I will know from the start.
TO Some Other Photographers A while back if i blew off our shoot Im truely deeply sorry, I just didnt know who to trust nor did i really know how to start off modeling i had people contacting me left and right giving me advice.. All being different. -----
http://twitter.com/MsKatiealamode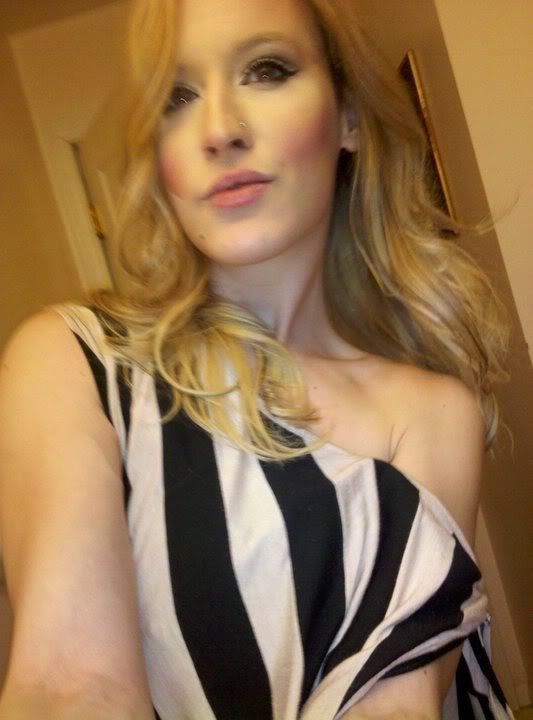 me now, only my hairs a little longer and has some dark streaks coming through bottom, ill take a photo soon