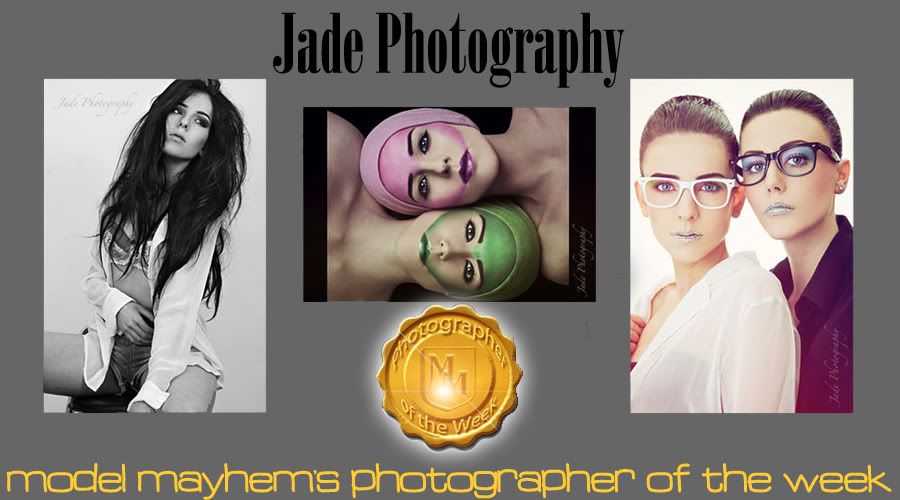 My first picture of the day winner
... October 02, 2010
I DO NOT USE THIS PROFILE AS OFTEN - Please keep up to date with my work on my Facebook page:
http://www.facebook.com/JadePhotography89
I am 23 years old and photography has always been my passion. I am interested in high fashion and editorial photography.
I received a 2:1 in the BA Honours Creative Practice University course, after receiving a First for my first 2 years doing Commercial Photographic Practice.
I am the founder and photographer of Di Alta Classe:
http://www.facebook.com/DiAltaClasse
www.dialtaclasse.com
I only take paid work, my rates and packages are on my website.
THIS IS MY OFFICIAL WEBSITE:
http://www.jadephotography-online.com