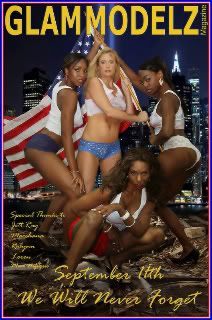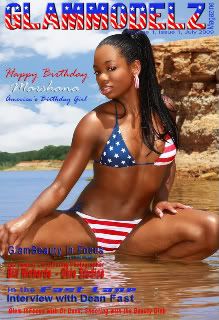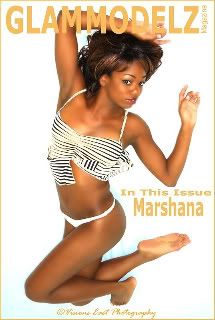 Promos/ Events

--Petco Doggy Dash/Sacramento June CA 2013
--Pepsi Next Taste Challenge/Yuba City, CA June 2013
--Shower Bands/ Sacramento County Fair May 2013
--Pepsi Next & Frito Lay Demo- Sacramento, CA May 2013
--Flawless Pro Makeup Commercial- Sacramento, CA May 2013
--Shananigans Dance event -Sacramento, CA March 2013
--Project Runway Fundraiser- Concord, CA April 2013
--Magazine Shoot/JD - Sacramento, CA April 2013
--Brazilian Bodyfest Annual Event- New York, NY July 2012
--2012 Latin Billboard Awards Rehearsal- Miami, FL April 2012
--WWE Wrestlemania Axxcess-Miami, FL April 2012
--PE Productions Tour - Assistant Casting & Production- Nationwide Dec 2010- April 2011
--"Lets Talk" SACFW Host- Sacramento, CA February 2013
--Rock of Ages Film Extra- Miami, FL July 2011
-- Euro Fidelity Fashion Show, Miami, FL July 2011
--Cooper River Bridge Run with Aurio Headphones- Charleston, SC- March 2011
--U.S. Army Tour "CHARLIE"- Denver, CO July 2010
--Good Morning Texas -- O.n.l.i. Boutique Showcase, Dallas June 2010
--La Mode Magazine Shoot with Chevogue, Dallas June 2010
--AWEA rep for Windpower event @ Dallas Convention Center, May 2010
--NBA/HP event @ Office Depot Dallas,TX May 2010
--Soul & Salsa Magazine - Dallas, TX April 2010
--Sports Authority "Paying You 2 Play" - Mansfield, TX April 2010
--U.S. Army Tour "CHARLIE"- Dallas, TX March 2010
--Rock & Roll Dallas w/ Larabar, March 2010
--All Star Weekend "Jordan Brand 23/25 Experience" Dallas, TX-Feb 10
--Verizon Droid Premiere Event at Billy Bobs Ft Worth, TX Nov 09
--Coke Zero Rep at Texas Motor Speedway, Ft Worth, TX Nov 09
--Verizon Fios Cheerleader at Keller HS, Keller, TX-Oct 09
--Modeled Faviana Gowns at Dallas Market Center-Oct 09
--Modeled for the Society Of Fine Arts, Sept/Oct 09
--Evening shooting Workshop with Darryl Briggs MM #23861, Oct 09
--Indoor/Outdoor lighting Workshop with Paco Romero #275950, Oct 09
--Featured Model on Dallassight.com- Oct 2009
--Cover for Glammodelz 1yr Anniversary Issue- Oct 2009
--Coke Zero Rep at LenMar Motorsports Event in Ennis, TX-Sept 2009
--Featured Local Model on radio station 102.1 THE EDGE-Sept 2009
--Grapefest of Grapevine, Texas- Sept 2009
--Chelsea Soccer Tour Event for Adidas-July 2009
--Wrinkle Free Eyes in store promo via Sam's Club for University Medical-July 2009
--Jay Robb Protein Shake Sampling at United Supermarket- July 2009
--Cover for Glammodelz Online magazine, Independance Day Issue - July 2009
--Interviewed Paul Wall for Dallassight.com at K104 studios- June 2009
--Taste of Addison Nestea Promotion in Addison, TX - May 2009
--April 2009 Car Model Cowboys and Chrome Car Show Mesquite, TX
--Estee Lauder new fragrance "C -Thru" Walmart Promo- December 2008
--Gallo Wine Promotional Model for the Taste of Home Cooking Show-November 2008
--"Axe Angel" for the Axe Hair Care Event at Sam's Club-November 2008
--Cover for Glammodelz Online magazine- October 2008



**Promo Companies/Agency**
--24 Seven 2012
--The Ross Agency 2010
--Dallassight.com 09-10
--Action Events & Promotions 09-10
--Ascent Talent 2010
--Attack! Marketing 2010
--Beloved Experiential 09-10

**Gogo Dancing**
Vice Nightclub - Miami , FL 2011
Resident Performer Crush Nightclub- Wichita Falls, TX 2010
Dream Lingerie Party @ Lucky Mule Saloon- Abilene TX, April 2010
St. Patty's Celebration @ O'Brien's Irish Pub- Dallas TX, March 2010
Taj Nightclub-Dallas TX, Winter 2009

**Art Modeling**
Posed for portrait painting for Ed Lang- Abilene, TX
Life casting w/ Barry Simpson- Pittsburgh, PA
Figure Drawing Model for Michael Metler @ The Society Of Fine Arts- Addison, TX
Figure Drawing model for Ellen Soderquiste-Plano, TX


Photographers I've had the pleasure of collaborating with


Visions East #54839
Paco Romero #275950
Kris Martin #433034
B. Ellis #22920
Tim Cory #9695
Sinuessa # 107124
Robert Anthony Photo #366147
Sparetyme Photography # 645717
Blum Photography #1245915
Kevin Dirks #372051
ROY Glamour #576911
Litebrite # 1259746
Sivad #14436

**Clothing Designers**
House of Harte # 1437583

**Models**
Jett Ray #476751
Maly Siharath #557491
Robynn Kali B #877455

**MUA**
Nifique #482192
Laurynwithay #526454

It was truly my honor and privilege to work with you, and I definitely can't wait to do it again.