I am shooting female & male models to satisfy four promotions right now:
1. I am shooting lingerie, shirts and sets for my online store:
www.kdpstore.com
2. I am shooting
artistic
nudes for my soon to be released photography book
3. I am doing grunge urban shoots outdoors of models dressed down or wearing funky outfits and hair styles.
4. Artistic Nude Couples. All kinds of couples wanted!
Before you contact/tag/F.R./add me, know that
I do not pay models cash
for shoots. Mostly, I'm shooting for my online store and models do get to keep everything they pose in (except earrings), as well as pictures.
I do give monetary compensation
to models who are cast in my photo novels or web series when there is nudity involved, however, I will generally only cast models who have previously done TF* with me. This is because I've already worked with you and I know whether or not you are a consummate professional. Also, I don't like to work with bad attitudes or divas. We have lots of fun on our shoots and it's not a place for a sourpuss.
This needs to be said:
You know what gets to me? I contact models on this site about doing TF* shoots and they either ignore my message or agree to shoot and flake! Later, I'll post a casting for a paid shoot and those same people are the first to respond. If you've dissed me when I asked you to do TF*, don't conjure up the balls to reply to my paid castings! I'm going to ignore your ass the same way you did me!
Escorts:
Only MUA's, stylists, videographers, and people directly involved with the shoot are allowed at my shoots. I do not allow managers, agents, significant others, family members, friends, spectators, etc.
These are music videos and commercials shot, produced and edited by Draulic and Ken Divine. Draulic is also an artist in some of the videos. Ken Divine was also responsible for most of the casting for the videos, which he recruited all the talent from Model Mayhem. Click the following link to see all the videos:
https://www.youtube.com/playlist?list=P … zO4it-5oqH
******
Check out the music video I helped to shoot, featuring models Angelina Ryles and Candace Mariah:
http://youtu.be/nZ3grO6byLg
******
Click this link to see my
Stories to Excite You, Too
photo novel commercial, featuring models Candace Mariah and Bryan Alexander:
https://www.youtube.com/watch?v=tbUB0WI37lY
******
Check out this video I helped shoot and direct, featuring models Latisha McFarlane and Katherine Maryn:
http://youtu.be/_dvZk3ZGBmA
----------------------------------------------------------------------------->
NOTE:
I am a PROFESSIONAL and I only deal with PROFESSIONALS! If I contact you I expect at least the courtesy of a
response
stating whether or not you are interested. If we schedule a shoot, I expect to exchange phone numbers and for you to show up to the shoot prompt and prepared. Not showing up, not calling, not being able to be reached, and arriving ridiculously late are all things that are unacceptable! If you consider yourself to be a professional, please conduct yourself as one when dealing with me.
Most of my shoot themes involve artistic nudity, as I am a firm believer that art is best displayed in its purest and most natural form.
"Art can never exist without naked beauty displayed."
-William Blake
"What spirit is so empty and blind, that it cannot recognize the fact that the foot is more noble than the shoe, and skin more beautiful that the garment with which it is clothed?"
-Michaelangelo
SHOOTS SCHEDULE:
Saturday, October 5, 2013 - Tynna Lee Smith - AMAZING!!!
Sunday, October 6, 2013 - Iamderique - Great to work with. I can't wait to do more work with him.
Monday, October 7, 2013 - Chardonnay Braxton - Another great shoot with this beautiful young lady!
Tuesday, October 8, 2013 - Mistress Koi - Beautiful, confident, poised, patient, talented, professional, fun...I can't say enough!
Thursday, October 17, 2013 - Kilo Starzz and Tempest Rayne - Kilo was fun and energetic and motivated. She is a winner! Tempest is a fine model with tons of potential. I HIGHLY recommend both young ladies. This was a GREAT day of shoots for me!
Friday, October 18, 2013 - AokiMulan - FLAKED!
Monday, October 21, 2013 - BELLAWHITE - FLAKED!
Friday, October 25, 2013 - Tynna Lee Smith - FLAKED!
Saturday, December 14, 2013 - danielle lane candygirl - Nice girl. Easy to work with.
Sunday, December 15, 2013 - Fashionmonster - FLAKED!
Tuesday, December 17, 2013 - Leonar Levy - Did a great job in the snow.
Sunday, January 12, 2013 - ELLA Thousand - If only everyone was like Ella. She is just one of the absolute best!
Sunday, February 16, 2014 - Constance Renoir - FLAKED!
Thursday, February 27, 2014 - Jan Marie - FLAKED!
Friday, February 28, 2014 - Sanai Rivera - FLAKED!
Friday, February 28, 2014 - Raven - FLAKED!
Friday, February 28, 2014 - Erin Renee Roberts - Great!
Friday, March 14, 2014 - Amanda Wills-Burgs - FLAKED!
Saturday, March 22, 2014 - Erica Jay - GREAT!!! Don't pass up the opportunity to hire her!
Friday, March 28, 2014 - Fayanna Bernette - FLAKED!
Saturday, April 5, 2014 - PENELOPE MACHINE - FLAKED!
Saturday, May 3, 2014 - Kez Mitchell - FLAKED!
Saturday, May 3, 2014 - Kimberly Clarke - A gem! I am giving her my professional recommendation.
Tuesday, May 6, 2014 - Chloë Taylor - Everything about her is wonderful!
Thursday, May 7, 2014 - Rare Robinson - FLAKED! Arrived over 90 minutes late, came in, and then just turned around and left without saying a word.
Sunday, May 18, 2014 - Nona Simone - Very pleasant young lady. Easy to work with. Takes direction very well.
Tuesday, May 20, 2014 - Mikepeskoff - Good guy to work with. He is confident and brave!
Thursday, May 22, 2014 - Phan Nguyen Nguyen - FLAKED! Didn't call, email, text, or anything. Read all the stuff she has on her profile, it's a bunch of crap!
Friday, May 23, 2014 - LisaHan - FLAKED!
Monday, June 2, 2014 - AyA Kartal - FLAKED!
Tuesday, July 22, 2014 - EliMorrison - One of the best!!! This bold, beautiful young woman is a keeper!
FLAKES
-
Flakes are people who make dates to shoot, and then do not show up or call or they cancel at the last minute. They waste everyone's time!
--------------------------------------------------
Check out my
THE NAKED CITY 2014 CALENDAR
available here:
http://www.kdpstore.com/naci20ca.html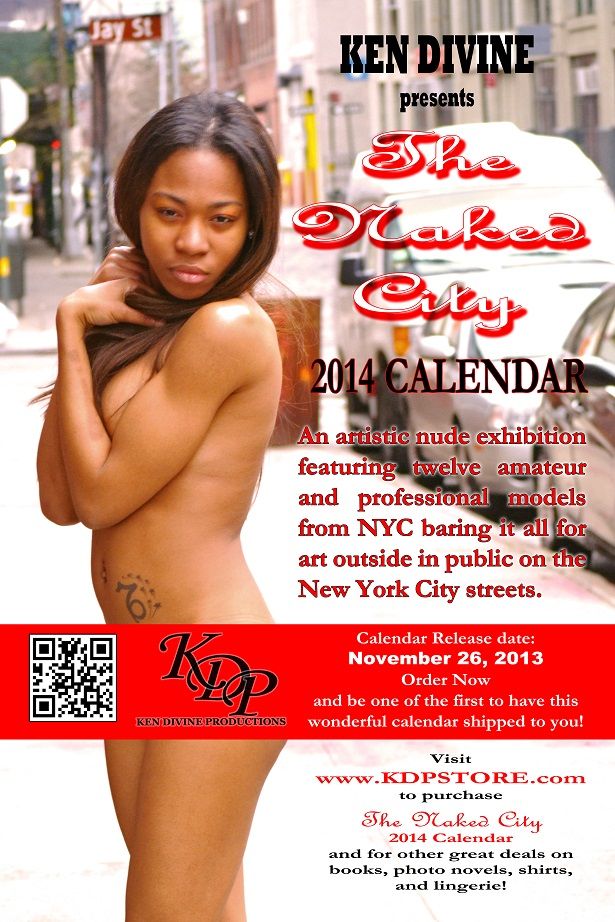 My Nude Art Photography Book is coming soon: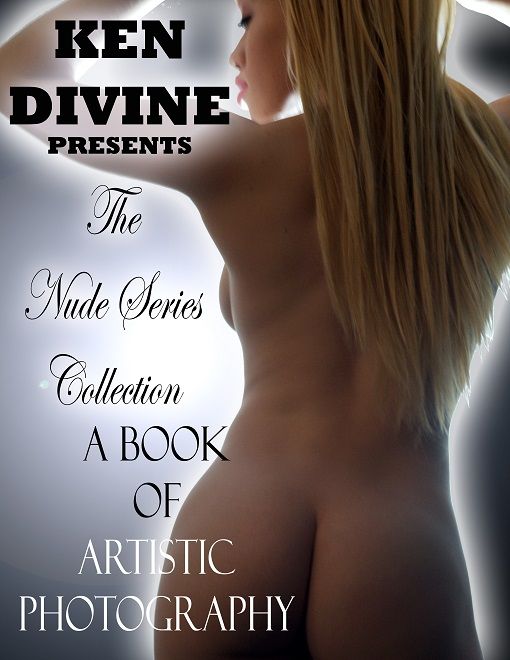 ------------------------------------------------------------------------------------------------------------------->
I am Ken Divine. I am an author, creative director, entrepreneur, and photographer among other things. Since I've been working with models I've discovered that there are A LOT OF FLAKES! WOW! But there are a lot of quality, professional, fun, and beautiful people, as well. Thankfully, the good people were great and I have been able to do a lot of good things regarding my photo books. The photogs who I have been working with have been fabulous and instrumental in the success of all our projects, as well as guiding and teaching me the craft. Now, I am doing more shooting myself, working with
good, professional models
of both genders of all shapes, sizes, heights, and colors.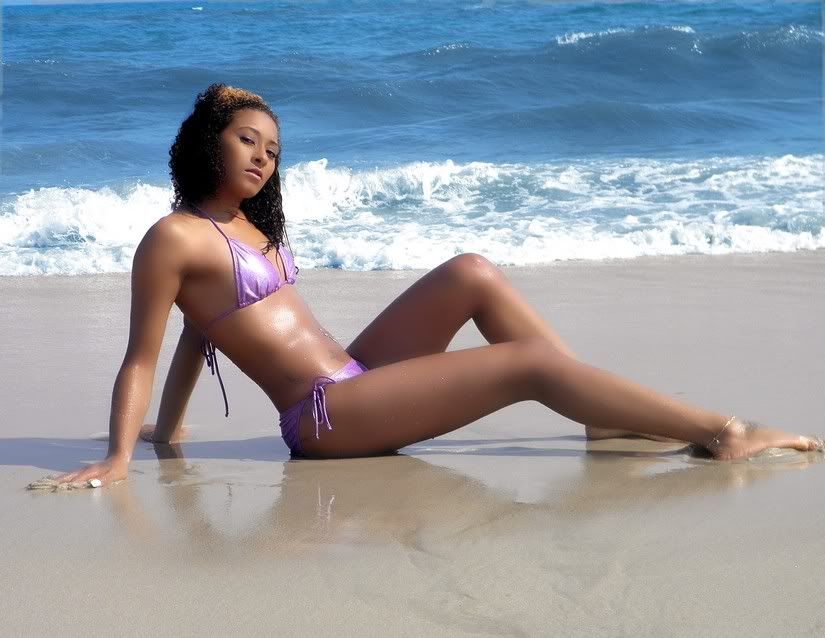 Entrepreneur:
Check out my online store,
KDP STORE
, at
www.kdpstore.com
and purchase my books, original T-shirt designs and
sexy lingerie
.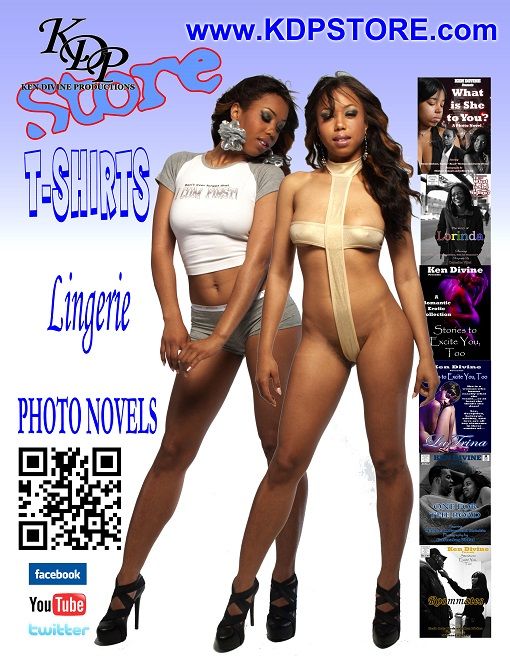 Author:
I have two books to my credit of very different genres
and
several "PHOTONOVELS" available for your reading and viewing pleasure.
My first book is
STORIES TO EXCITE YOU
, an anthology of erotic short stories. I wrote 20 short stories in the book, Anna Forrest (aka Anna J.) wrote 15 and we wrote one together. If you like erotica you'd better get this book because it is HOT!
My second book is
RISE OF THE PHOENIX
, a family drama about a girls' basketball coach and the trials he and his team members go through on the court and in their personal lives. The book deals with runaways, marital responsibilities, teen pregnancy, same-gender relationships among teens, parental involvement and influence, and the politics of sports.
My third book is like no other book you've seen--because you will indeed SEE it!
WHAT IS SHE TO YOU?: A PHOTO NOVEL
is like a graphic novel but different because it has real people (models/actors) portraying the character roles in a series of still photgraphs instead of illustrations. This full-length novel is about a man who has two live-in wives. Most men only see the benefits of that, but this man soon finds out that with two women comes twice the drama. Look for
WHAT IS SHE TO YOU?: A PHOTO NOVEL
at
http://kdpstore.com/what-is-she-to-you- … novel.html
and get a free copy of its prequel,
The Story of Lorinda
for a limited time and while supplies last.
My fourth book is
STORIES TO EXCITE YOU, TOO
. This time I've taken some of the stories I wrote in the first
Stories to Excite You
and turned them into revised story boards using models/actors to portray the character roles. This book is going to be fun to SEE and read, but be sure to only view it at home when there are no kids around. Available Soon! You can get the individual stories from this book sold separately now by going to
http://kdpstore.com/photonovels.html
My fifth book is
LaTrina
, another photo novel with a collection of short stories all relating to
LaTrina
, an erotic romance novelist who lives out the sexual exploits of her leading ladies before writing about them.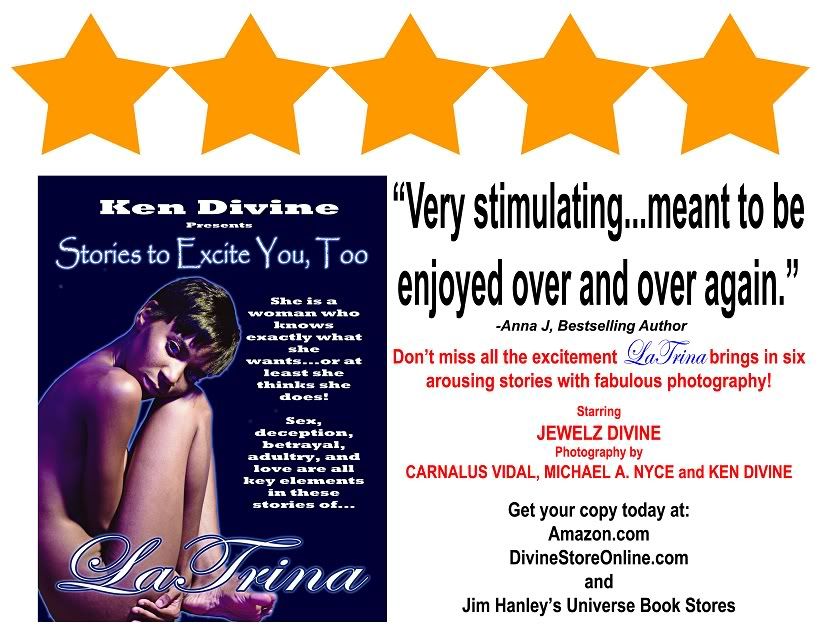 -------------------------------------------------->
Join my group at DP_Models_Photogs. It's a FREE site where you can upload hundreds of photos (18+ included), blog, post on the message board, post and answer castings, and calendar events. You'll need a Yahoo! ID to enter! To join for FREE, go to:
http://groups.yahoo.com/group/DP_MODELS_PHOTOGS/