Represented in canada by
http://www.morrismore.com/
i am a professional and internationally published, pin-up, fetish and fashion model.
i am fun and patient to work with and im always keen and open to new ideas, i like to explore all aspects of modeling,
i have tattoo's on both my feet and legs, stomach, back of neck, two complete 3/4 sleeve's
i have often done my own styling and make-up but i am more than willing to work with various stylist's and i prefer working with a team!
i am willing to work time for print for a professional photographer if the concept of the shoot really grabs my attention and my expenses are covered, otherwise an hourly rate or day rate will apply, please contact me to discuss more.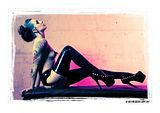 Photographer's
Retro Photo studio - uk
VebusBlue imaging - uk
Emma Rain - uk
Natalie J Watts -uk
Doralba Picerno - uk
Dean Wilkinson - uk
Geetee Photography - uk
Side view inn - Europe
Emdphotography - uk
Pin up Perfection - Shimona Henry - canada
Whitewave Studio's - canada
Too Dark Photography - canada
Vince Hemingsway - canada
Sugar Collective - canada
Magazine's
tattoo revolution
Build Magazine
Bizarre
Skin Deep
Total Tattoo Magazine issue
Skin Shots front cover
Clothing and Accessorie Company's,
Misty Greer
Miss L Fire shoe's
Iron Fist
Limb Clothing
Miss Fortune Clothing
Collectif Clothing
Miss Katie Corsets
Boobie Trap Corsets
Pimp Clothing
Adora Belle
Doghead and Flintlock
Natacha Marrow
Monster Society
Bow and Crossbones
Clutterfly
Cathouse Clothing