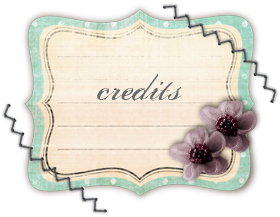 People that I have had the pleasure working with
PHOTOGRAPHERS
(*)Fritzmulti-las vegas-532868
(*)Dan22-191764
(*)Hajon-270053
(*)SW Images-515511
(*)Wesfoto-600255
(*)JSEdmonds-697717
(*)RichardEvans-756592
PixGuro
-496674[/b]
Tony Perreault-67323
XYZGenphotography-664846
(*)POLARPICS-1168
(*)Lillie Kleemeyer -871282
Jeff Bostic-378005
Chicago Phil-539652
Ken Mal-341129
Danielle Vineyard Belle Photography-102251
Imago Studios-30722
Photocraft Las vegas-99506
Showgirl studios "steve" -450932
]
Lone star Damsels-631235
Clicko-1499Photographer
JTS Photography-840641
Dott Photography-613761
Lawrence james Photog-735543
Sally-831121Photographer
Oceans Entertainment-521366
Photography Unlimited-76009
Paul B Moore-96881
Kjack Photography-1089605
Digital Demon
-290810[/b]
Lisa Wright Photography-1014737
LAPhoto-505613
NitroXman-537674
Soniktemple-631025
In True Colors Photography(**)-1241165
Studio Roxane-60671
JW Ties-648935
Artistique Photography-1103348
Natascha Einwaechter-835998
Mike Chaiken-412360
MODELS
The Main Man-591117
b]Bailee Arnett[/b]-1256336-
model/photographer
Randy Moore
-1115201-
model
Kitty Kinkaid
-671018-
model
Shanaj
-238614-
model
Ginger lynn
-791159-
model
MUA/WARDROBE STYLIST
Lisa Arnold-not in mm-Hairstylist/MUA/Wardrobe stylist
Nicolah-not in mm-
hairstylist
Kiti Cobain-846412 wardrobe stylist
Thomas Surprenant-not in mm
last looks makeup academy
-
It was great working with him has awesome personality
-
MUA
J london Town-1029178Hair Stylist
Susan heath
-872236-
MUA
Make Up By Alyx
-1017638-
MUA
Tanya Su
-628307-
MUA
Hair by Monique-1683545
Femme Akoi-1617923MUA
mua spclfx hairstylist-820210
Christa Adamson-1067381MUA
NOT IN MM
Gabby-not in mm-MUA
Ronnie rok-not in mm
Kim O'ney-not in mm
Alex-not in mm
Scar-not in mm
Gina-Not on MM
Jeniffer-Not on MM
Arron-Not on MM
John-Not on MM
Autumn Woods-not in mm-model
T.V
Pre-Vma awards @ PALMS las vegas Aug.2007
Promotional job
Infiniti Sun Tanning company June 2009
websites
www.iseesexy.com
(porfolio)
www.xquizitpix.com
(portfolio)
www.facedesignmakeupart.com
(portfolio)
Future Photo shoot TBA
Studioartistre (CA)
Wayne Collins Photos (FL)
Courtney Strawn (FL)
Gulf Coast Glamour (FL)
Brian David Braun (FL)
Mike Chaiken
Christine, It was good working with you too. Thanks for your patience and your willing to be dragged around the woods by me.
Digital Demon
Hey we Rocked the Red Rocks even and the abandoned buildings (even if we did almost get arrested.... LOL
Looking forward to your move to Sarasota and when I am at biketoberfest shoting you again... You were charming to work with and have a stellar attitude and vibe that translates well to your pictures. Please keep in touch and hopefully some day we can get some more images of the ideas you have including some images with that '57 Chevy and all the tools that we could use for props. Talk soon and keep in touch!!!
LA Photo
It was great shooting with you today! You were on time,had a great attitude,and were very professional.I hope to work with you again soon, LAPhoto MM# 505613.
wesfoto
Hi,
I had lots of fun today, and it was a fantastic location! Great find!
wes
Photography Unlimited
I just wanted to say that it was a pleasure meeting and shooting with you. I hope we can do it again sometime.
Thomas Surprenant
Thank you so much with the class Christine! I hope that in the future we can have you model again,you were a joy to work with!
All my best,Thomas Surprenant
POLARPICS
Christine,
Thanks for coming out in the rain, (11/26/2008) when most models stayed home and not even bothered, you come to my aid and we had a fun shoot on a short notice shoot.
You provided me a nice entertaining shoot, also while watching you dodge "physcotic ducks" biting at all of our open toes sandals....lol
I hope that we have another chance to work sometime again in 09'.
For any photographer who choose to pass her up and not work with this sweetheart, it will definately be your loss!!!
Mike
Andrew Hatcher
Hey Christine, Loved working with you on our shoot the other day. Love your style. Can't wait to shoot with you again.
Hatch
Another awesome shoot. Love having you in front of the lens. Looking fwd to another shoot
Jeff Bostic
Christine, it was wonderful to meet you finally, and to work with your. Your very enjoyable and so laid back. Your a wonderful model to work with and I am looking forward to working with you again. Thank you for being so willing to help out the class become better photographers. Your terrific!
-jeff
SW Images
An very enjoyable lady to work with. She has style, class and can hold a pose beautifully. Photographers, this young lady is the real thing!
Tony Perreault
I enjoyed working with you, and if you're still in Vegas when I come back - probably next year at the PSW conference - I'd like to work with you again. If you head to Florida, good luck with everything.
Fritzmulti-Lasvegas
Thanks again, and I really am happy with working together. Looking forward to more...
Brad
KenMal
when we shot, I wish every model had your attitude, my job would be very easy.
Lone star Damsel
I really did enjoy meeting you and getting to work with you. You were very sweet and nice and that made shooting easy and fun.