I mostly shoot and produce for my own site now. Unless it's paid or you blow my mind with your ideas.
I have two photo studios located in Downtown Los Angeles that are available to rent. As well as a lot of outside/industrial space.
E-mail me for bookings. PopsCandySmut@gmail.com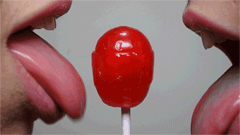 PopsCandySmut.com
Facebook
Instagram
Leg Show Magazine - 2/12
The FixFixFix Calendar - 2012
The Picture- Australian men's magazine - 11/11
LA Daily News Paper - Front Page -10/11
Maxim en Espanol Magazine - 7/11
Girls and Corpses Magazine - Spring & Summer 11'
Digital Arts Magazine - 6/11'
Front Magazine - 5/11
NSFW Magazine - 4/11
Retro Lovely Taboo Magazine - 3/11
Sexy Riot Magazine - 2/11

Small speaking role in CHIMERA horror film. not yet released.
Dye Lyfe clothing promotional video
Music Video For Medication Age
Music Video for Coyote

Inked girl of the day - Inked Magazine
TheFixFixFix.com and many other bike web sites.
FiXeMagazine.com
VenusZine.com

Venus Prototype Latex
House of Kandies Accessories
Hardcoretezz Clothing
Atticus Clothing
Pure Imagination Clothing

My face was used in painting collaboration with artist's Matthew Bone and Craola.

Varies blogs, conventions, websites, online review sites, hosting parties, go-go dancing, info commercials, small designers, and celebrity interviews.