WELCOME!!!
THank you for visiting my page
MISS CARNAVAL MIAMI 2013
MISS FLORIDA US INTERNATIONAL 2011

You can also WATCH a VIDEO that summarizes my Year as Miss Florida US International!!
CLICK HERE:!
and Enjoy
http://www.youtube.com/watch?v=YWJmfl9kkTo
CHECK OUT my TWO most Recent Commercial for COASTAL SCENTS :
http://www.youtube.com/watch?feature=pl … fnnw57cqWc
FACE for Coastal Scents Sleek Silhouette Palette
http://www.youtube.com/watch?v=qODxxgWk … r_embedded
Energetic, focused ,and confident MODEL and ACTRESS!
I started modeling at the age of 15 years old and I absolutely love modeling because is a way of expressing different emotions, creating different characters and enjoying every second of the runways energy! The minute I'm on a stage or doing a shoot I jump into whatever character I'm portraying. If you want a muse that gives 110%...I'm your girl
I am not willing to do any adult/erotica/nudity. I don't do anything that makes me feel uncomfortable. Sex appeal is great as long as it's done with class. I remain dedicated to staying a strong, sexy, classy, and intelligent woman and I have always managed to stay true to myself and not compromise my integrity.
Paid assignment only. Update of portfolio pictures negotiable with selected photographers and make up artists. I will travel and arrangements can be negotiated. If you have any ideas don't hesitate to contact me. I am open to discuss any vision that can benefit all parties involved. I love pictures that are both very creative and artistic or convey a strong message with some depth and meaning. I love meeting and working with new people. I've always been a very social person and I value friendship to the fullest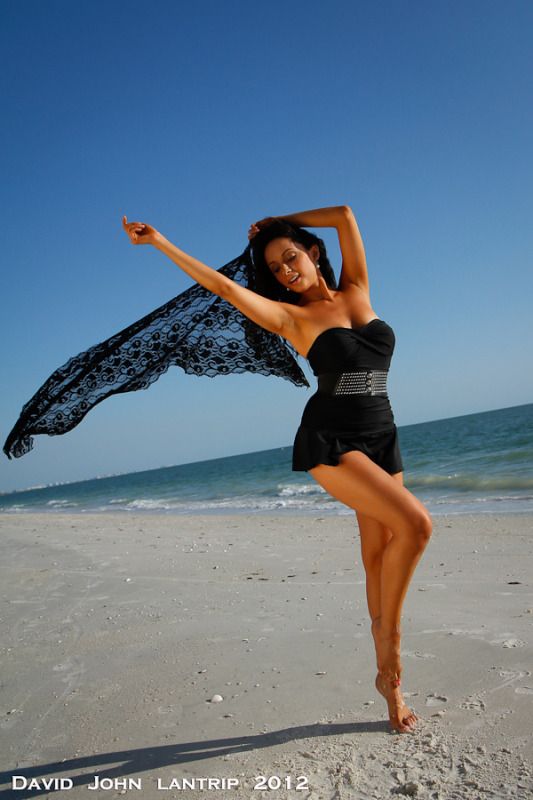 SOME OF MY WORK INCLUDE:
Movies
Lorena Placencia is the Leading Actress as "Sonia" in the SIN SOCIAL Movie 2008
www.sinsocialmovie1.com
"SIN SOCIAL" MOVIE PREMIERE WILL BE HELD ON NOVEMBER 20TH @ DOWNTOWN FORT MYERS , FLORIDA - RED CARPET - TELEMUNDO SWFL
Runway Shows
John Casablancas Fashion show 2003 - Runway Model
Dress to Success Fashion Show 2004 Miami Dade College- Acting & Runway Model
American Senior High School Fashion show 2004 - Runway Model
Belk Store - Lancome 2007 - Runway Model
Full Moon Fashion Show 2007 - Runway Model
Summer 2007 Fashion Show -Print & Runway Model
Spring Fashion Show 2008 Cape Coral -Runway Model
West Palm- Fashion Connection Fashion Show 2008 -Breast Cancer €" R. Model
Level Night Club " Fashion show May2009 - Runway Model
CAT WALK - HAIR FASHION SHOW by HAIR BY CARLOS - Sept 25, 2009 - Fort Myers FLORIDA
Designer DeLight FASHION SHOW - October 1, 2009 - Model
D'latinos FASHION SHOW - October 9th, 2009 - Noodles -
www.dalatinos.tv
Rosita Hurtado Fashion Show - Spring collection- " Morena" February 12 , 2010
SW Florida EXPO - Naples FL March 2010
Beautiful Faces of Miami 2010 - South beach June 2010
Summer girl 2010 - Fort Myers FL
Miromar Outlets Fashion Show August 2010 - Runway model
BAYFRONT MAGAZINE PREMIER "FASHION SHOW" - FInaLE MODEL - Sep 1st 2010
RockStar Fashion SHow - September 16th 2010 - SWFL
Sears Fashion SHow - Sep 18th 2010- West Palm Beach
Trini SAlon - Runway model - Feb 2011
Coconut Point Fashion Show Feb 24th 2011
Maria Lepe Fashion Show - May 20th-21th 2011
TV Commercials
Hair by Carlos 2008 Telemundo Commercial- Print and Show Model
http://www.youtube.com/watch?v=pfWTyx2N … re=related
Fairplay Deportes TV show 2007/ Telemundo - TV host
www.myctvfl.com
€" Commercial 2008
www.myctvfl.com
€" Commercial 2009
www.myctvfl.com
€" Television Host - SWF 2008-2009
VIP - TELEMUNDO - Catwalk Fashion show - commercial September 2009
Designer DeLight Commercial -Azteca America
Azteca TV - D'latinos TV-modeling for BelaFigura - 04/14/2010
Beautifl faces of Miami TV SHow -June 2010
D'Latinos - Independencia de Colombia Commercial
Dimezion AZ - BQ Grill Restaurant
Telemundo -
www.holaciudad.com
- "Miss Universe 2010 Commercial"
http://www.youtube.com/watch?v=-x99WF1L … re=related
Telemundo -
www.holaciudad.com
- " Visita hola ciudad"
HAIR BY SASHY Commercial- Leading Model - April 2011
www.sashyhairdesignclub.com
Coastal Scents MAke Up -
http://www.youtube.com/watch?v=kfnnw57c … e=youtu.be
TV interviews
VIP Telemundo Interview 2007 - Planet Beach Competition
D' Latinos TV Interview 2007 Azteca America Show Model
Camara Cuate SWF/TV Show - Model Interview Nov 2008
Miami Fashion Week 2009 -Telemundo Interview
Special invitee TV host EN CASA CON MARTIN YCAZA-Telemundo SWFL TV Show for one week starting OCT 31st,2009 – SEP 4th, 2009 from 11:30 am€"12:00.
www.telemundofl.com
Dimenzion AZ - Designer DeLight after fashion show interview October 1, 2009
Sin Social MOvie interview - "En CASA CON MARTIN YCASA" on telemundo -
www.telemundofl.com
Sin Social Movie Premiere Interview - VIP TV SHOW - Telemundo
TV HOST MArch2010 for one week on " EN CASA CON MARTIN YCAZA"- TELEMUNDO
www.telemundofl.com
GODDESS of BEAUTY TV Personal Interview "Miss Sun Coast 2010" 08/04/2010
Invited for a personal interview - DIMENZION SPORT D' Latinos TV Azteca America
Miss Florida US International 2011 WINNER!! - Dimenzion AZ - Azteca America TV
CO HOSTING D'LAtinos TV SHOW SHow Dec 27th, 2010
FOX 4 NEWS- Miss FLorida US International 2011
WINK NEWS - Miss Florida US International Interview June 2011
Pageants
Senior Princess 2005/ American Senior High- Miami
Miss Beauty 2007/ Modeling School & Agency
Miss July 2008 Calendar / Planet Beach Competition
MISS SUN COAST SWFL 2010 - March 7th 2010
MISS FLORIDA USA INTERNATIONAL 2010 - APRIL 11th, 2010 3rd runner up!
MISS HARBORSIDE 2010 / elected on April 11th , 2010
Official Judge for Miss Florida Quince 2010 -
www.somosonline.com
MISS INDEPENDENCIA COLOMBIANA 2010
Miss Florida US International 2011
Music Videos
Ricardo Malfati music video recording- Leading Model 2010
Terio Music Video - LEADING MODEL 2010-
http://www.youtube.com/watch?v=yUUVp2FYMK4
Print
Vista Semanal Newspaper 2007-Ecuador en la Mira€- Model Article
Miss Planet Beach Competition 2007-Spokes Model - Miss July Calendar 2008
DLatinos Magazine 2008 Promotional and Print Model
FRONT COVER HOLA Magazine September 2008 Issue - Print Model
Angel -Glasses 2009 - Catalog
October 2009 HOLA MAGAZINE ISSUE- CATWALK FASHION SHOW 2009- Print model
www.holavipteve.com
Front Cover HOLA Magazine "Sin Social"
Front Cover/inside - CHica SOMOS December 2009
www.somosonline.com
COVER - "Expresion Latina" Newspaper April 2010
News-Press Newspaper-"Miss Sun Coast" 5 de Mayo Festival-Cape Coral -May 2010
Nuevos Ecos Newspaper Dec 2010
Imagen Semanal Newspaper Dec 2010
Gente de Miami Magazine - Editorial Feb 2011
COVER Pulse Magazine April/May 2012
Internet
"GIRL OF THE MONTH JULY 2010 -
www.swflbars.com
MODELOCITY MAZANIZE ONLINE MODEL -
www.modelocityonline.com
BLog Writer "Moda, belleza y Salud"
www.holacuidad.com
Promotions
2008 Naples Hope Gala Event " Promotion Model
2008 SOBE Food and Wine Festival " Promotion Model
2008 DLatinos Feria de la Familia
2008 Toyota / Telemundo
2009 Presidente B. fort myers/ Naples
2009 Telemundo Hispanic fair / CapeCoral / Model
2009 Miami Fashion Week- Stoli October 17,2009 / Model
2009 Stoli Private Party / Promotion Model
Multiple promotional jobs 2008
Multiple promotional jobs -2009
2010 Superbowl Before Party
2010 - Dlatinos EXPO 2010
2010 - OBrien Hyundai
2010- Tamimai Hyundai
2011- Miss FLorida US International Appearances
2012- Multiple promotional jobs
PUBLISHED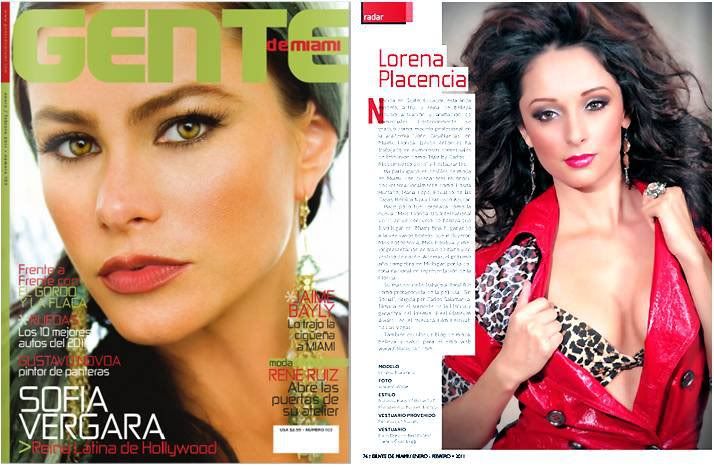 Enjoy every minute of your life
Be always Optimistic!
Be Happy
The Beauty of a Women
The beauty of a woman must be seen from her eyes;
Because that's the doorway to her heart,
the place where love resides.
True beauty in a woman, is reflected by her soul.
It's the caring that she cares to give,
The passion that she shows;
And the beauty of a woman
with passing years only grows.
Author- Unknown