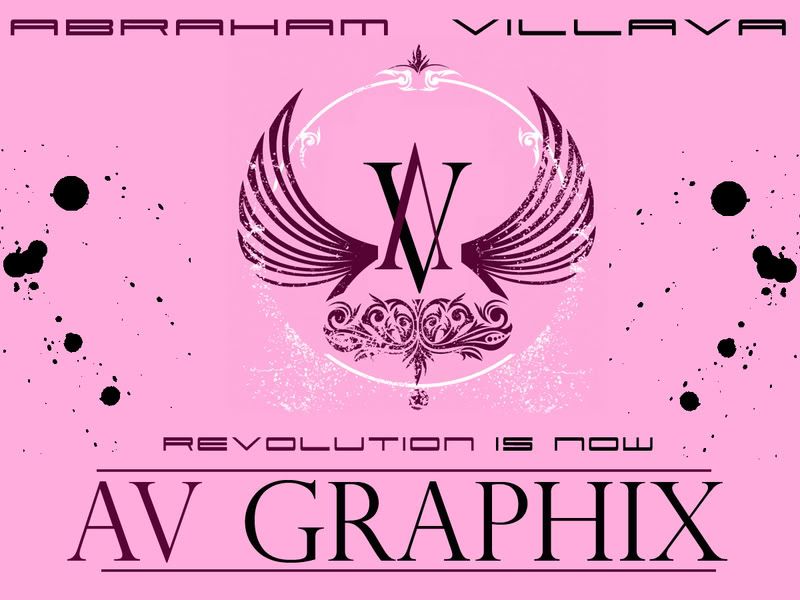 Talented and creative graphic artist. I like to do graphic design. It's my passion, something i love doing, there's no best feeling then waking up in the morning and say lets go to work. Im goal set. I wanna be able to promote and design graphics for models, artists and businesses.
I started my own business AV Graphix about a year ago. So far its going good and lets try to keep it that way.
Do not and i mean do not send me a message or a tag asking for free stuff. Doenst go with my flow. Im a professional at what i do. I have done it in the past and people don't appreciate my work so im really not gonna put up with it.
thank you
On my spare time i write poems.. im a songwriter and singer.. anything you want to know just send a message. dont be afraid to send a request
www.myspace.com/abeelbebe
abevillava@hotmail.com