Facebook "Like" Page:
https://www.facebook.com/pages/Ashton-T … 5109364225
Twitter:
http://twitter.com/ashtontaylorxo
Instagram:
http://instagram.com/missashtontaylor
Bodyspace:
http://bodyspace.bodybuilding.com/AshtonTaylor
SCHEDULE:
SEPT: BOOKED first two weeks. I will be at the Olympia Sept. 19th - 22nd and available to shoot.
OCT: BOOKED through the third week, 4th week I am off.
At this time, I am doing paid projects. I am willing to consider limited TFCD with select photographers as long as it is mutually beneficial (preferably involving a tearsheet). I am very interested in doing more print work.
***I travel a lot. If you are in a different state and you would like to shoot, please feel free to contact me with your ideas. I am very down-to-earth and easy to work with.***
PLEASE NOTE: I do not shoot just for the sake of shooting. I will only shoot with published photographers or photographers with exceptional portfolios.
I will respond to all serious inquiries.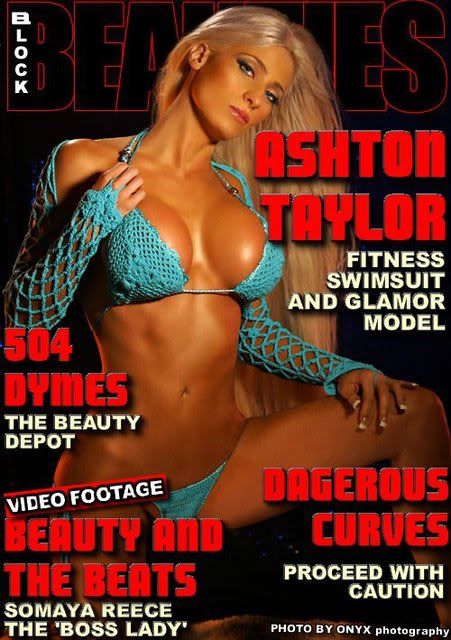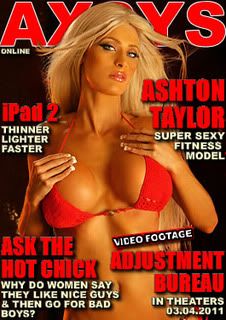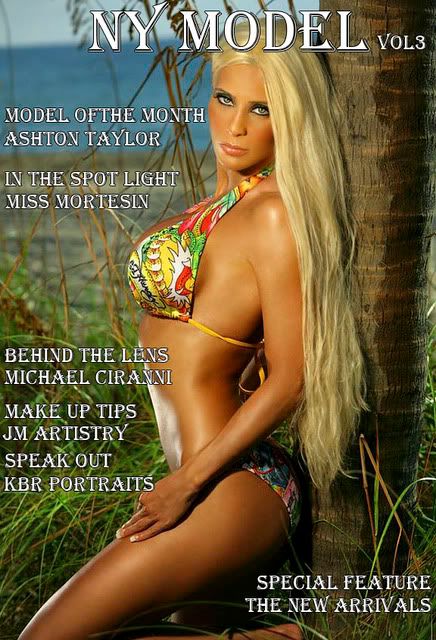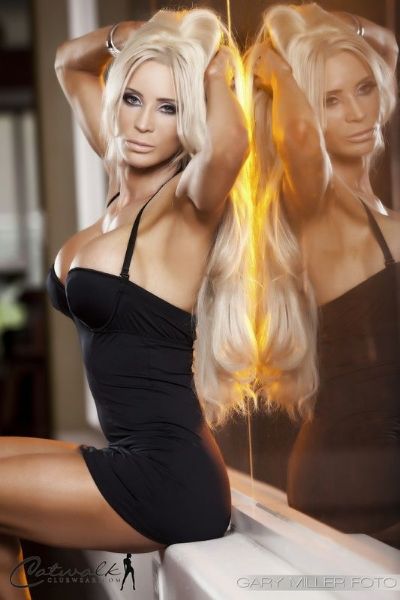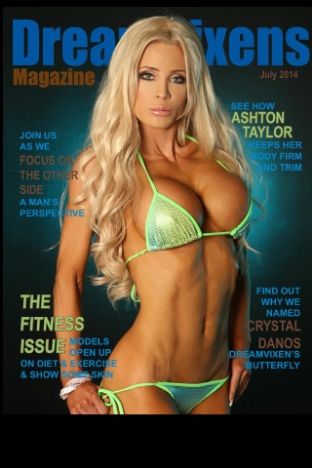 PROMOTIONS:
Budweiser
Smirnoff
Kahlua


TITLES I HAVE WON (web-based competitions):
2008 June Miss Myspace USA
2008 October VBlazin' Calendar Contest winner
2009 October Miss Myspace USA


FEATURED MODEL:
2007 October Michael Vincent Model of the Month on Wantickets.com
2007 October Michael Vincent Model of the Month on ClubPlanet.com
2008 December Selected Swimsuit Showcase Gallery OMP Model
2009 January Featured Fitness Model on efitnessmodels.com
2009 December Showcase Gallery OMP Model
2009 Body-Rockin Model on Body-Rockin.com
2009 World Bodybuilding and Fitness Federation Diva
2010 January Featured Fitness Model on efitnessmodels.com
2010 March Featured Juicy Model on kookieberry.com
2010 April "100 Most Beautiful Women on the Planet" Facebook Feature
2010 October "Hottie of the Day" on SoHottModels.com
2010 Featured Model on Sportz123.net
2010 World Bodybuilding and Fitness Federation Diva
2011 January MMB Dyme Model of the Week
2011 July Featured Model on ModelBee.com
2011 July Featured Model on ExtremeFitness.com
2011 August Featured Hottest Bikini Babe on hollywood.a2zactress.com
2011 September Featured Model on InappropriateBunny.com
2011 September Featured Fitness Model on FitBodyHype.com
2011 September Featured Model at Hot Model World WantedBikini.blogspot.com
2011 September Featured Model at Sexy Bikini Girls BikiniBeauties.co.uk
2011 November Featured Model on GetaBikini.com
2011 November Featured Model on CoastalBeauties.com
2011 December "Banging Babe of the Day" on Twitter Banging_Babes
2011 December Model of the Week on Stayrefreshed.wordpress.com
2011 December "Miss What's Brewin" on whatsbrewininsports.wordpress.com
2011 World Bodybuilding and Fitness Federation Diva
2012 January "STP Babe of the Day" on Twitter SexyTwitPics
2012 February Featured Model on HWTBabes.com
2012 March "Offical Twitter Hottie" on Twitter HotGirlsOfTwitt
2012 April "Feature Girl of the Day" on Twitter Unwet
2012 April Blondes Month Avi Girl on Twitter BoyGirlGirl
2012 May "Model of the Day" on Body-Rockin.com
2012 May Featured Model on DelectableiCandy.com
2012 June "Babe of the Day" on 1130thetiger.com
2012 June "Babe of the Day" on 1057thexrocks.com
2012 June "Rock Babe of the Day" on Rock1029.com
2012 June "Babe of the Day" on Planet1051.com
2012 June "Babe of the Day" on Guyspeed.com
2012 August "Babe of the Week" on uglytruthnews.com
2012 August "Model of the Week" on FB for Bikini Basketball Entertainment
2012 September "Model of the Week" on FB for Bikini Basketball Entertainment
2012 September "Dyme of the Day" on Dymepieces.com
2012 October "STPBabe of the Day" on Twitter SexyTwitPics
2012 October "Model of the Week" on FB for Bikini Basketball Entertainment
2012 November Featured Model on HeymanHustle.com
2012 November "Model of the Week" on FB for Bikini Basketball Entertainment
2012 November "STP Babe of the Day" on Twitter SexyTwitPics
2012 November "FVP Monday Night All-Star" on Fanviewpoint.com
2012 December Featured Model on WHW whwomen.com/ashton
2012 December Featured Model on Hustlebunny.com
2012 December "Babe of the Day" for Destroy Clothing on FB
2012 December Top 15 #HustleBootyTempTats Girls on HeymanHustle.com
2012 World Bodybuilding and Fitness Federation Diva
2013 February Featured "Monday Morning Mistress" Model on LionsDenU.com
2013 February Featured Model on Popwrecked.com
2013 April Featured Model on Playboy's TheSmokingJacket.com
2013 June Featured Model for Absolute Fuel
2013 July "Girl of the Day" on Twitter for Sexifinder.com
2013 July Featured Model on CatwalkClubwear.com
2013 August Featured Model on StackModelsInc.com
2013 November Featured Model on wOOWHub.com
2013 December Featured Model on TechBeerBabes.com
2013 World Beauty Fitness and Fashion Diva
2014 February Featured "Dude, She's Hot!" Model on TheMachoMag.com
2014 February Feature on TheHeymanHustle.com for the Angry Grandpa Show
2014 March Featured Model on BabesofMMA.com
2014 March Featured Model on Popwrecked.com
2014 April Featured Fitness Model on ModelsObserver.com
2014 September Featured "Celebrity Model" on MadBeesEntertainment.com
2014 World Beauty Fitness and Fashion Diva

RADIO:
2009 June "Hot Chick of the Day" on 93XRocks
2012 June "Babe of the Day" on 1130 The Tiger, LSU Sports Radio
2012 June "Babe of the Day" on 105.7, The X Rocks
2012 June "Babe of the Day" on Rock 102.9
2012 June "Babe of the Day" on 105.1, Planet Radio
2103 August Featured Model on 103 GBF Rocks


SPOKESMODEL:
2009 Official Model Sensation Magazine Spokesmodel


CLOTHING:
2011 G-World Intimates Model
2012 Wet Peach Swimwear Official Model
2013 Catwalk Clubwear Official Model
2013 77Liquid Bikinis Model
2013 Wet Peach Swimwear Official Model
2014 Catwalk Clubwear Official Model
2014 Wet Peach Swimwear Official Model
2014 77Liquid Bikinis Model

PRINT:
2008 Model Scene Magazine Featured Model
2009 April Cover of BlockJams.com Ezine
2009 June Featured Model at TheMonthlyOnline.com
2009 Featured June Model in Miss Myspace USA Calendar
2009 Featured July Model at Nutekspeed.com
2010 April Miss-COED: COEDMagazine.com
2010 May Pro Model of the Month at otmegazine.com
2010 Dreamdare Calendars for Charities
2010 Featured October Model in Miss Myspace USA Calendar
2010 Nov/Dec Issue of Model Up Magazine
2010 December Feature and Interview with fIXEmagazine.com
2011 January Cover of Block Beauties Ezine
2011 March Cover of Axsysmag.com Ezine
2011 July Featured Model at RockConfidential.com
2011 October Feature and Interview for VirileMag.com
2011 November Cover of NY Model nymodelonline.com
2012 May Cover Model of the Month for Body-Rockin.com
2012 September "Bombshell of the Day" for KaboomMagazine.com
2012 September Cover of Axsysmag.com Ezine
2013 April Featured Model for #ABSolutelyFitBody Friday on FitnessGurls.com
2013 May Issue (Issue 561540) of G4 Digital Magazine
2013 May Featured Model for Axsysmag.com Ezine
2013 May Special Editions Issue (Issue 569752) of G4 Digital Magazine
2014 January Cover of VeeLoMag.com
2014 January Featured Model for VeeLoMag.com
2014 April Featured Fitness Model for BestDamnModels.com
2014 April Wow Model of the Month in Modelz View Magazine
2014 May Featured Model for ModelsRuleMagazine.com