WEBSITE
-
FACEBOOK
-
YOUTUBE
-
TUMBLR
-
TWITTER
-
INSTAGRAM
-We repost customer photos! Instagram users use hashtag #rockinbonesclothing
ABOUT ROCKIN' BONES:
Rockin' Bones Clothing is an independent alternative clothing brand. Our web site rockinbones.net has been live since 2002. We are a
two person design team
(married couple: Robert & Kendra Jimison) who handle all aspects of the business together, D.I.Y. style. We love rock n' roll and horror movies.

WHERE TO FIND OUR CLOTHING:
The clothing & accessories in our port are available in customizable options!
Click the banner below to shop at our online store!
Use coupon code MMTENOFF and get $10 off orders over $60!
($5 standard shipping for USA orders of any size! We ship worldwide!)
We're also stocked in over 50 retail stores in 15 different countries! For a full list:
CLICK HERE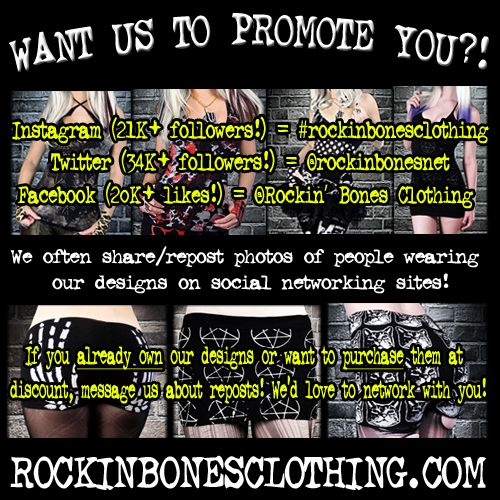 Jennifer Leah Gottlieb (mm #784578) wearing our top on VH1 Classic's "That Metal Show" season 12!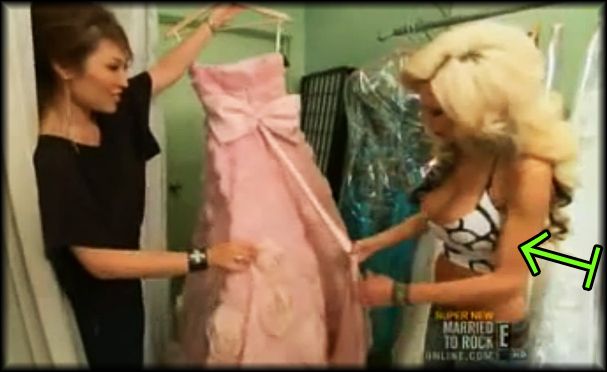 Josie Stevens wears Rockin' Bones Clothing!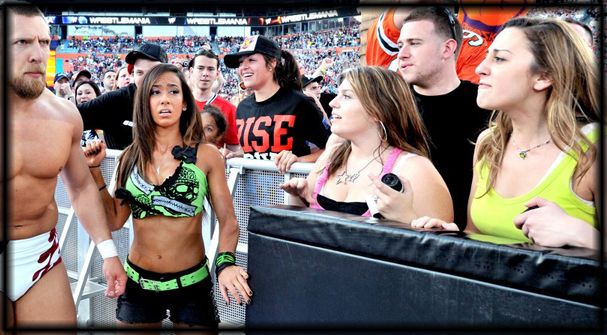 AJ Lee wore our skull zipper top during Wrestlemania!
Wayne Static (Static-X) & Tera Wray Static rockin' our pentagram designs! Photo by Rockin' Bones in Austin, TX.
Rockin' Bones Clothing: as seen on That Metal Show, E!, Showtime, KERA & Revolver magazine among others, in music videos, & more!
Click
HERE
to view our publicity & press page.
WEBSITE
-
FACEBOOK
-
YOUTUBE
-
TUMBLR
-
TWITTER
-
INSTAGRAM