Amateur artist with delusions of being professional.
I enjoy drawing just about anything. I really enjoy drawing beautiful women. I am hoping to meet a few models that might be interested in posing for drawings.
Right now I do a lot of erotic art featuring popular cartoon character (Kim Possible being one of my favorites).
I am good with pencil and paper, and lately most of my art has be 'finished' using a combination of Adobe Illustrator and Photoshop (mostly self taught on both).
I do accept commission work. So far I am not getting enough work that way to be able to make a real living, so to avoid being a starving artist I do have a day job.
The best way to contact me is via my web site (the link is at the top of my profile).
IMOH body art can sometimes look good, but most ladies do not need any. That whole "the body is a canvas" mentality never impressed me. To me it is just that "I want to be different, just like everyone else" attitude making everyone look alike to me.
Art inspired by MM models:
Danielle Milich
Mayhem #
1300669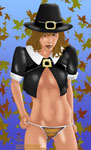 Marisa Heins
Mayhem #
515369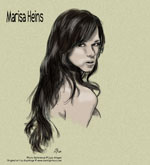 Jeska
Mayhem #
382068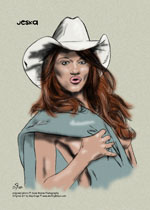 Bella M Bellini
Mayhem #
628390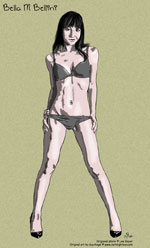 Jukebox Jenny
Mayhem #
590379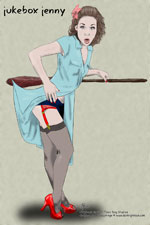 CheriClark aka Frenchi
Mayhem #
494568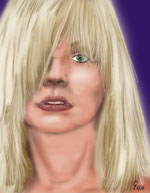 -KT-
Mayhem #
263892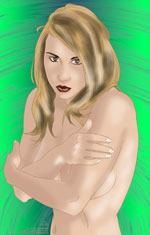 mz twiggy
Mayhem #
811385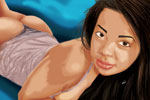 More of my art can be viewed here.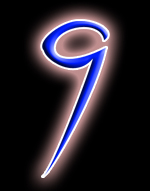 I would like to let anyone that comments on my page or images that they are all appreciated. I am not good about replying to them, but I thank you for them.