MODELMAYHEM "Pic Of the Day",
18th April 2009: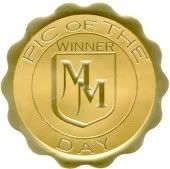 AGENCIES:
Top Model Management, Milan- Italy
Fanatica, Milan-Italy
Entourage, San Antonio-USA
BEAUTY PAGEANTS:
Miss "La Piu` Bella del Mondo" Cannes, 2004
Miss Romania- in Cannes, 2003
Miss Pretty Woman, 2005
Miss Veneto, 2004
ADS and PRINT:
Cimosa Jeans, Milan-Italy
Star TV: 4 , Italy
The cover of the "Le Cannois" – Cannes France
Liberta`, Italy
Giornale di Bergamo, Italy
Horace Mann -Insurance (school books and teachers manuals)
On the cover of Social magazine
On the cover of Fantastics
Spread in Ellements magazine
Hasselblad winner of the month
Vogue Italia
Trend Prive Magazine - AD for DMademoiselle
Cream City magazine- different ads for D`Mademoiselle make-up/skincare company
TV:
Fashion TV Paris- runway
Bergamo TV-interview
Cannes TV- Beauty pageant interview
www.kens5.com
(hugging Michelle Obama in San Antonio)
Cap Rock wine commercial (in production).
Movie "Leavening Lead" (in production).
4K movie for Procter & Gamble (coming up in February).
Extra in a couple of movies.
I also do make-up, assist and style shoots.
***