My name is Lauryn, I am a makeup artist in the tri-state area. I love doing creative makeup projects and its not unusual for me to show up to a shoot with an array of strange supplies and a mind full of ideas ready to break all creative limitations. I love creating beautiful makeup, from natural, to glam, all the way to head turning makeup art projects. If you are a model or photographer looking for creativity, concepts, beauty, and all in between, then I am your makeup artist. I often work on location for models and my preferred medium is a clean face- free of oils, dirt, and leftover cosmetics, and my extensive collection of brushes and quality cosmetics. Let me just be real here- I am passionate about what I do. I posses artistic talent in cosmetics, a cosmetology license which allows me to take my talents to their full capacity, and the bold style, steady hand,  an eye for shading, fearless use of color, and ability to create precise lines and contour. 
I am professional, my work ethic is reliable and strong- and my talent and quality of work is ridiculous. So with that being said, I am here to embrace my passions in the makeup art industry and I'm hoping for you, models and photographers of all kinds to give me that chance. 
In addition to contacting me through model mayhem, you can also email me at: blendvixen@gmail.com
I check my email frequently through out the day.
I can do makeup for any event, or shoot. My services include:
body makeup (for nudes, swimsuit shoots)
creative makeup art
natural/exotic makeup
hair styling
eyelash extensions
I ALSO DO HAIRSTYLING- AS SEEN BELOW: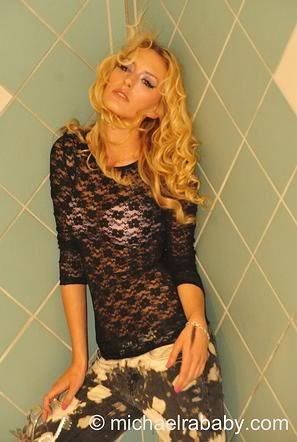 I am looking for paid work and will consider TFP/TFCD. I am willing to travel.
MESSAGE ME FOR RATES/WILLING TO TRAVEL.
Professional Makeup Artist
Professional Makeup Artistby BlendVixen Makeup ArtistryMy name is Lauryn. I'm a makeup artist in the North Jersey tri-state area. I spend a lot of time working on sets for models and photographers as well as doing bridal makeup and special events.Questions? Comments? Requests? Get in touch.Contact NowBrought to you by (function(){var ss=document.createElement("link");ss.type="text/css";ss.rel="stylesheet";ss.href="http://cdn-1.thumbtackstatic.com/theme/widgets/skyscraper/styles_2.css";document.getElementsByTagName("head")[0].appendChild(ss);})();