This Is Amy lola.
I'm an Artist, Designer and Model.
Hi my name is Amy creator of PLB. I love to design and create. i have been working on my PLB for quite some time and have decided to take it in a new more art based direction.
The Designer - I am more than happy to create something for you please contact me.
The Artist - Up for most creative projects.
The Model - Will do what ever, i'm interested in portfolio building.
I started me label, Pritty Little Birdie in March 2007
I am willing to work with photographers and models creating garments tailored to your specific shoots.
My rates depend on the project.
Pritty Little Birdie is a Brisbane based clothing company that creates unique, one-off, individual pieces that are designed to fit all shapes and sizes and make whoever wears these pieces of art feel sexy, unique and individual in their own skin.
I don't like to confine my creativity to any sort of focus or structure preferring to explore a range of different cuts and styles to let each wearer explore different way's of expression, creativity and individualism.
I heart all forms of creative medium especially art, drawing and animation, design, fashion, toys, tattoo's all things artistic, creative with a unique and individual twist and want to support everyone in all creative industries, especially the ladies doing their own thing.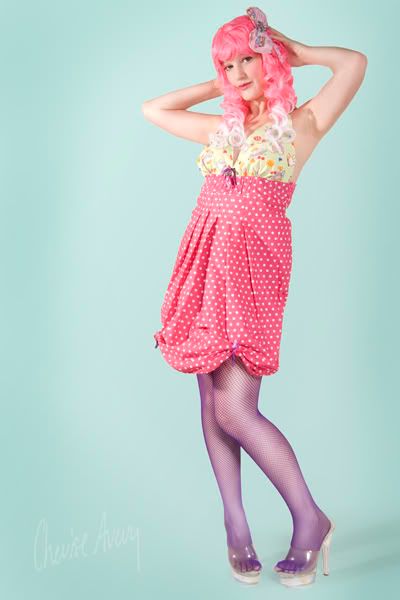 Models I have worked with:
MM #1353916 Cassandra Jackson
MM #1358638 Emma-Leigh M
MM #588903 Anekie
MM #771942 Romarie E
MM #815858 Karelle Andrea
MM #635453 Agr1ppa
MM #826103 Tinaox
MM #508994 Ruski
MM #497043 Tiarna Jade
MM #719975 Courtney Lisa
MM #675197 Kinderdoll
MM #32495 Debbie K
MM #421471 Sopholou
MM #520902 Christiana
Photographers I have worked with:
MM #1486374 PLB Pictures
MM #730060 Died Photography
MM #614947 Cherise Avery
MM #530211 James Debenham
MM #468925 Chrispin Wong
MM #527842 Chris Andersen
MUA & Hair Stylists i have worked with:
MM #1478516 Karla Condon
MM Frankie Fong
MM #832099 Zoe Tranter
MM #875654 Nicola Gangemi
MM #722402 Amanda Thorpe
MM #173388 Sue McLaurin
MM #418434 Mai Ly
Wardrobe Stylist I have worked with:
MM #447733 Sassiety
Photoshop wizards:
MM Milly Jane