Welcome to my page I do modeling for fun thats pretty much it. I like being infront of the camera and being the center of attention and I have been that when since I was little. My style is very "Rocker" I guess. I wear Converse just about everyday I have 6 pairs so its not hard. I love changing my look and always try and
list that on here. I have pirceings and
tattoos and always list whats new so if
youer shooked when I show up I know you
didnt read my profile. Any ways thats
pretty much me! Want to know something just ask, I'm pretty much an open book.
I live in Colton Oregon which is about 8 miles from Molalla, yea it is in the middle of no where but I love it. I'm open week day and weekend shoots but with me living. so far out if you want me you must come to me or pay for my gas!
I live on 20 acres so there is lots of fun stuff to shot and all different kinds of sceneries.
Pricings:
*Nose ring left side
*Monroe right side of lip
*Belly button
*3 holes on each ear
Tattoos:
*Star with wings and halo on upper back
*5 stars running down my spine
*Family Tree on right rib cage
*Old school heart with bird and ribbon that says "Daddy's Little Girl" on left rib cage.
*Black Mermaid on right shoulder/upper arm.
Photo by Kimber Lee
Things I would like to have in my portfolio:
*I would like to work with a good MUA, and do a shoot with crazy eye MU.
*A shoot in the rain.
*A Rock & Roll inspired shoot.
*A Shoot in a dark forest, where it looks as if my lost.
*A 1960 pin style shoot.
I do not shoot nude but implied is ok. Please contact me with any ideas you may have I'm pretty open to everything. If you want to help me with the shoots I have listed above please let me know. Thank you for stopping by!
Nothing on T.V?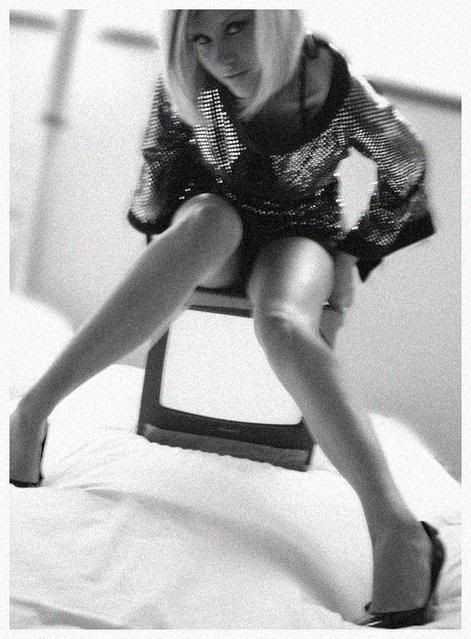 Photo by Kimber Lee.
When contacting me please leave the following info:
Name and or Company's name
Contact info: number, email and website
Rates
Time and dates of work
Location of assignment
Job Description including attire
Whether hair and make-up provided