664179
836482
1699
786287
703155
--------------------------------------------------------------------------------
THE IMAGE BELOW ME IS A MIXTURE OF MY ARTWORKS I PHOTOSHOP CHOPPED UP AND LAYERED
--------------------------------------------------------------------------------
4 6 3 8 A B K 2 4 A L G M O R 3 Y X 24 89 R P S T O V A L
------------------------------------.oO0Oo.-----------------------------------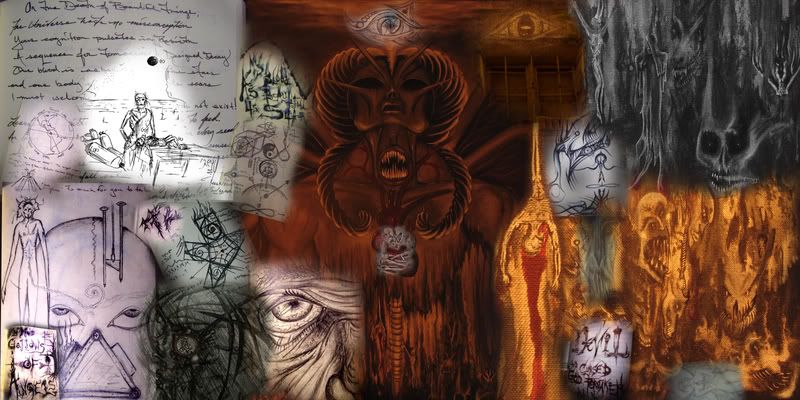 *" I can't take this world but don't tell anyone...
I can't be as pretty as the magazine bleeding little pigments,
but I can be your wrench...your tourniquet, a tragedy,
I'm under control, I'm a statistic, a number,
I'm wall street in autumn falling like brokers from a building,
I am a living lie - society's suicide.
will i ever be whats on the TV?, I can't feel the tragedy in me,
I need more of the remedy,
I want, me first, gimme gimme, must sleep, go to church,
pray for a new disease, pray for a new prey,
...sleep, take pills so I can't say what i need to say,
fill me with profane lies... so that I eat sleep breed...
can i eat sleep breed?, is this, ...I am, a remedy ?. HOW!
On the outside the screen are these shitting-pissing machines
thinking the only thing real ...is whatever it shows me,
do what they do, be the remedy, be the obscene...
need to buy more things so I'm distracted from my selfless mess,
I must have more bling so you see me less, reflect the light,
start a fight, now are you impressed?
You must amuse me, and abuse me…
because I'm always standing here, on the corner… penetrated,
your eye's are squirming through my thighs,
pass the cash do it fast now take me for a ride.
I have no intellect I call my own
My mouth's an open wound...
awaiting your strings stitches.
I'm a puppet you're puppet digging in the ditches.
I make love to the gutter, strip myself, then bleed and stutter
to get me off in winter's womb of hookworms,
and a thousand splinters cradle the inside.
I'm a maze in a daze and a condescending sun,
i am bleached out in the gallows hanged for everyone...
if you find me can you blind me, break my legs when i must run...
will you hide me and disguise me, so they can breed for fun...
I'm that kind of tragedy
they're glad to see
burn and burn repeatedly ..."*
II-23. I am alone: there is no God where I am.
*an excerpt from an aggressive prose piece of mine.
Ciao,
};-.)>
P.S. ...I RETURN FAVORS +&-