let's get creative.
MY HAIR IS CURRENTLY
BLACK
and shoulder length, but I have hair extensions.
this is my
sanity
i'm a bucket full of awesome.
&big fat nerd.
always willing to travel.
full time model; part time carnie.
I don't shoot naked.
I have tattoos.
I'm attracted to shooting anything strange, creative, and different.
Need credits? ask, or look in my portfolio.

If you've worked with me feel free to provide me as a reference.
March 2013 Issue of Deadly Dessert Magazine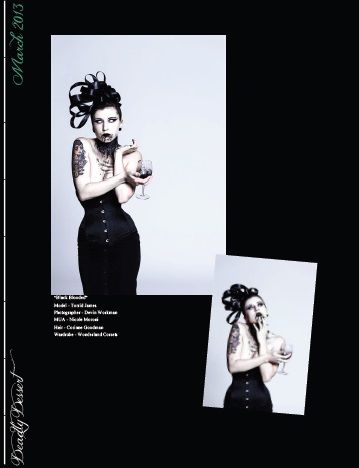 May 2012 issue 169 of Front Magazine pg. 62
Dark Image of the Day Winner 06/28/12 - "Enter the Rabbit Hole (anything Alice inspired)"
Inked girl of the day February 14 2012 on InkedGirls.com
Black Tape Sessions Vol. 2
http://www.blurb.com/bookstore/detail/731047
Boyd's Apartment coffee table book
http://www.blurb.com/bookstore/detail/729700
Video "Torrid" by D-Stoke
http://vimeo.com/39667655
18+