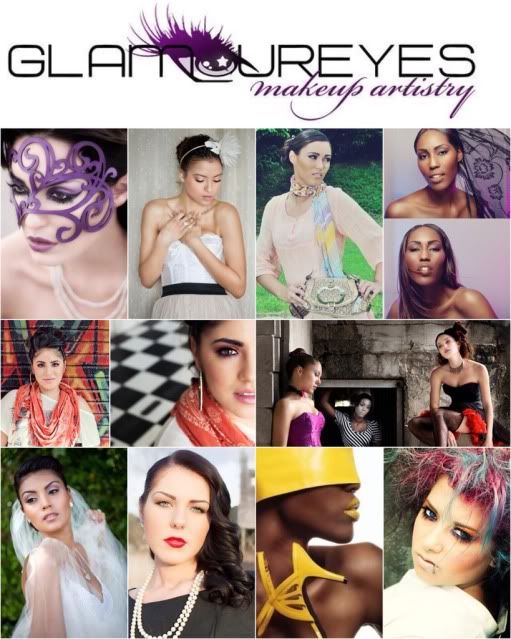 Hello Colorado!!
I am back in Colorado after after over 3 years between Japan and Seattle.
I am a Professional Makeup Artist offering:
*Makeup, Wardrobe/Styling and Hair Styling Services for photo shoots
*Makeup for special events and occasions
*Live events
*Film
*One on one lessons in application
*Group classes
*Live events
*Parties
*and much more.
Former/ Current Employment:
*Owner and Head Artist for GlamourEyes Makeup Artistry Int'l
*Mane Blow Dry Bar
*New Lookz Salon and Spa*Sephora Makeup Artist
*Bare Escentuals Boutique Artist and Management (Bare Minerals)
*Hired as a MAC Freelance Makeup Artist
*Bourjois cosmetics Makeup Artist
Experience include:
*11+ years as a freelance Makeup Artist
*Weddings
*Media (including commercials and Music Video)
*Several night club calanders.
*Print/ Photography High Fashion, Beauty, Glamour, Boudoir as well as family .
I specialize in a wide variety of techniques/styles, such as high fashion, pin-up, beauty, glam, fantasy, smokey, sultry, natural, classic, and more. I love using a variety of false lashes and other add-on.
I have everything needed: 40lbs of makeup, 90% of which is MAC.
For more info please contact me by phone it will be much faster and easier.
Kimberly Clay
Professional Makeup Artist
E-mail: TheGlamourEyes@aol.com
Vonage: 719-622-6508
Add GlamourEyes on FACEBOOK
http://www.facebook.com/glamoureyesllc