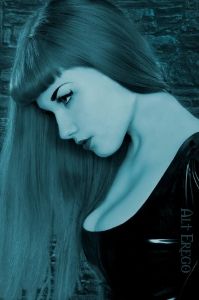 Examples of previous experience:
-Model and mentor for Twisted pix's workshop at Liverpool Tattoo Convention 2013
- Model for Club night At Pathways Studios in Chester
- Promotional model for Spirit Model Management and assistant to 'face of the fair' competition at the Birmingham Alternative and Burlesque Fair 2012.
-Collaboration with Onlyforponies clothing and Little Rubber Cherry latex with Laura Hince photography
-Collaboration with Jenifer Byron and MUA Laura Wilson for Tom Banwell designs (
http://www.etsy.com/shop/TomBanwell?ref=seller_info
) and designer Fable and Fury.
- Lighting workshop model for Julian M Kilsby
- Workshop model for Tip Top Studios in Birmingham
- Lifecasting Model
- Featured in an advert in issue 29 of Devolution magazine for Spirit Model Management
- Model for designer 'Vampire bunnies'
- Model for band 'Broken Again' t-shirts
- Devolution Magazine Issue 28 - Featured on advert for Tom Kay website design/Photo for Spirit model management interview -
http://www.devolutionmagazine.co.uk/
- Collaborations with designer 'Shh! Couture' :www.shhhcouture.com /
http://www.facebook.com/pages/Shhh-Cout
… 8988555074
- Model for Latex Company : 'Eustratia' for the 'Dryad' Collection :
http://www.facebook.com/pages/Eustratia/103369093073851
- Attitude Clothing catalogue issue 26
- Attitude Clothing website autumn/winter 2010 collection :
www.attitudeclothing.co.uk
- Devolution Magazine issue 25, Model Spotlight
- Spirit Advertisment in Devolution magazine issue 25
- Article on Spirit Model Management for the Shropshire Star
- Feature in Elizabeth Chiyoko's Nude Photography book 'Standing Naked Before You'
- Catwalk model for Mort Couture/Sydeian Creations at the Alt Collective II -
http://www.modelmayhem.com/904515
/
http://www.sydeiancreations.com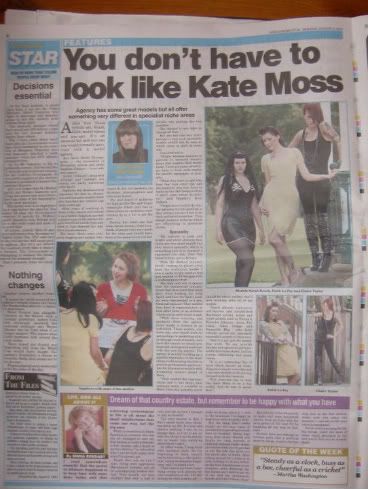 I have worked with lists of people to long to put on here. I have lots of references that can be supplied if needed.