Former motion picture director of photography for nearly a decade. I am currently an active film producer and director. I am also a practicing still photographer for over 20 years.
I am here on Model Mayhem to build new contacts specifically for still photography.
I am also the author of
A Shot in the Dark: A Creative DIY Guide to Digital Video Lighting On (Almost) No Budget
.
You can see my work on the new Cinemax series
Femme Fatales
. I shot, produced and directed the opening titles (which you can see
here
) and I served as second unit director/director of photography for the series.
Take a look at a video for Aya Salon that features some of my work (and little ole me in action!)
Aya Salon on YouTube
A little caveat:
I always start online networking with a friend's request. If you've received a request from me, it means that I've looked at your work (here and elsewhere that you provide links for) and I'm interested in connecting with you. I'm not trying to use MM as a dating site. I don't generally send a message before a friend request, unless I read that as your preference on your profile. If the friend request isn't accepted, I presume you've looked at my profile and work and are not interested in connecting and I will mostly like not contact you again. I'm not trying to be rude - it's just my method of working online. I do apologize if my friend request without previous contact is uncomfortable to you. For me - it's the virtual equivalent of a handshake before starting up a conversation.
I am a contributing writer and former technical editor for American Cinematographer Magazine, and am the current technical editor for Digital Video magazine (
DV.com
), for which I do a lot of equipment reviews and testing. I always prefer to do these tests within practical shooting situations, so I look for creating a shooting environment within which I can thoroughly test the equipment. As there is no budget for these kinds of shoots, this results in a somewhat unique TFP/tear-sheet situation for the models I work with as the results of the test will be included in the print and/or online version of the magazine.
Some additional shots:
Movie one-sheet examples.
Actress/Model Becka Adams playing in the rain.
My tribute to Sante DeOrazio; Actress/Model Becka Adams.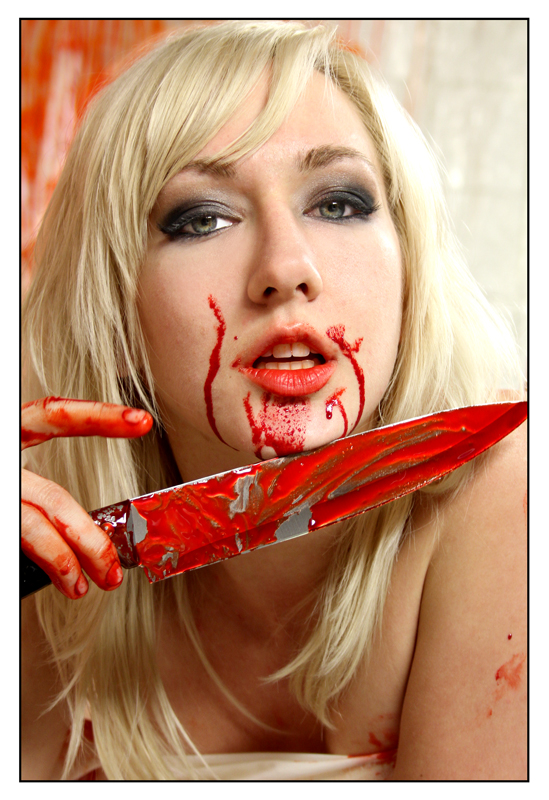 Sparrow's dark hobbies...
Nathalie Daoust, dreamy, under the pier in Santa Monica, CA
Nathalie dancing in the sand
Amanda Bolten from 5 O'Clock Somewhere shoot
Amanda Bolten and Lucas DiMedio from 5 O'Clock Somewhere shoot
Amanda Bolten and Lucas DiMedio
Michelle Berthelot headshot shoot
Michelle Berthelot headshot shoot
Models whom I have worked with from MM:
Becka Adams
, Actress, Model #656487
Nateasha Alexander
, Model, Actress #1031134
Davie Amanda
, Model #757548
Michelle Berthelot
, Model / Actress / Miss Louisiana 2008 #726946
Amanda Bolten
, Model / Actress #732883
Tamar Cohen
, Model/Costume Designer #2516654
Nathalie Daoust
, Model #565834
Diane
, Model #12283
Lucas Di Medio
, Model #296512
Amanda Evans
, Model #336790
Fatima24
, Model #599147
Stephanie Lynn Fickbohm
, Model #1020837
Sarah Hall
, Actress #720399
Jonathan Hart
, Model / Actor #582776
Lela Hazary
, Model #472582
Jaimie Hilfiger
, Model #441033
Jennicka
, Model #1042593
Mademoiselle Jessica
, Model #807163
Katie Lohmann
, Model, Playboy Playmate #1261717
Katya
, Model #1106178
Kelly III
, Actress, Model #656693
Marina Morozova
, Model, Actress #2353562
Minerva Mendez
, Model, Actress #821189
Amie Nicole
, Model #41533
Heidi Pacot
, Model #353864
Mason Rae
, Model, Actress #688960
Jena Sims
, Model/Actress/Former Teen Georgia USA #1308813
Olga Solomina
, Model #556368
Lauren Solomon
, Actress #431062
Sparrow
, Model #1498383
Squidlee
, Model #1521286
Lexie Tomchek
, Model, Actress, America's Next Top Model contestant #1151086
Carina Trinidad
, Model #686489
Paige Underwood
, Model #1967480
Heidi Van Horne
, Model #19579
Dean West
, Actor, Model #10457
Brittany Zane
, Model #286310
Makeup artists/Hair Stylists I have worked with from MM:
Jimmy Aya Salon
, Hair Stylist #623417
Christina C
, Make Up Artist, Hair Stylist #2300370
Vicky Lee Chan
, Make Up Artist/Hair Stylist #616802
Jeni D
, Make Up Artist #713404
Carla J. Farra
, makeup artist/hair stylist #717377
Liana Magliocco
, make up artist #1208549
Mirela Niculai
, make up artist #1385100
Natisse Nizic
, Hair Stylist #841929
Vjosa Pacukuv
, make up artist #501470
Danielle Thompson
, make up artist/hair stylist #338290
Nolan Robert
, Make Up Artist #736232
Photographers I have collaborated with from MM:
Mike D
#2452
Claudiu Gilmeanu
#1081080
Deverill Weekes
#1092787