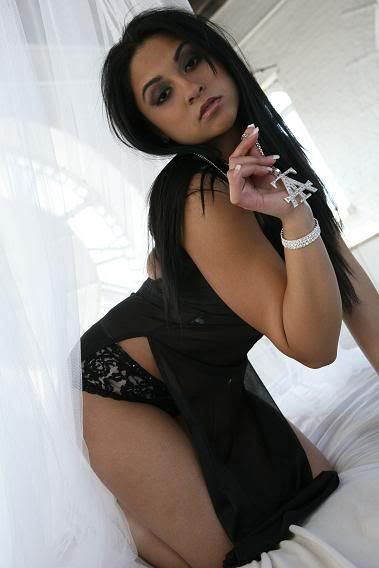 ~*Dizirah De Leon*~
At a young age Dizirah De Leon always found herself to be the center of attention in a big crowd. Many recognized this statement and found it to be very true. It was destiny that she would be introduced to the world as a popular face in the entertainment world and it was only a matter of time before she would receive the opportunity. Dizirah De Leon then hooked up with Tha Ave Records.
Tha Ave recognized her commercial talents and have been working together ever since. Dizirah De Leon is now becoming an icon for all women everywhere as she struts down the runway, poses for a photo shoot, features in a video or is just making an appearance. Watch out for Dizirah De Leon The Princess of NY anywhere as she is featured in various projects all over.
Links:
www.DizirahDeLeon.com
www.Facebook.com
- Dizirah De Leon
www.YouTube.com/DeLeonVideos
www.ModelMayhem.com/DizirahDeLeon
For All Inquires and Information
Contact:
J.O.
Label Manager
Tha Ave Records
Phone: (917) 574-5172
Email: JO@DizirahDeLeon.com
BlackBerry Pin: 31CA49A2
*Availability is Determined Upon Request*
Schedule:
- Sat April 4, 2009: Monthly VLog Video Shoot (April) for Youtube Channel - (
www.Youtube.com/DeLeonVideos
).
- Sun April 5, 2009: Tha Ave Records PhotoShoot @ 365 Entertainment's Studio Located in Mount Vernon, NY.
- Sun April 12, 2009: PhotoShoot @ 365 Entertainment's Studios Located in Mount Vernon, NY with Mirror Image.
- Sun June 14, 2009: National NYC PR Parade on 5TH Avenue!! - Tha Ave Records Official Float!!! Located in NY, NY.
Thanks Much, Love Ya!!!!
~*Dizirah*~