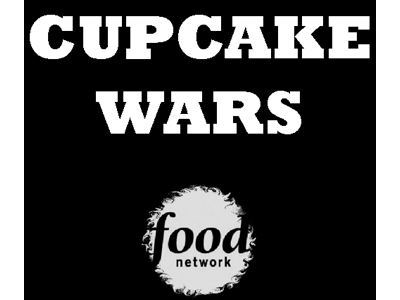 "IF YA DON'T KNOW NOW YA KNOW!"
Yes, I am a closet baker and co-owner of Suite 106 Cupcakery (
www.suite106cupcakery.com
) and I WAS A RECENT CONTESTANT ON THE FOOD NETWORK's "CUPCAKE WARS" on July 20th 2010 ....and WE ALSO WON!!!!!!!!!
It's Insane that I co-own one of the top 8 bakeries in the nation now! LOL
Oh, check out my bio and pic at the Food Network website link below
http://www.foodnetwork.com/shows/cupcak … index.html
Become a Facebook Fan and recieve a chance to win Free Cupcakes!!!
http://www.facebook.com/pages/Suite-106 … 699?v=wall
BY THE WAY DON'T GET IT TWISTED....... FASHION IS MY LIFE!
I JUST KNOW HOW TO MAKE A DAMN GOOD ASS CUPCAKE! lol
LIFE IS SUPER CRAZY FOR ME NOW SO PLEASE ONLY MESSAGE ME FOR "GUARANTEED" TEARS!
CHICAGO - FEBRUARY 12th-18th 2009
BET AWARDS JUNE 2009 (BOOKED)
PARIS - SEPTEMBER 14th-23rd 2009
*DESIGNING FALL/WINTER 2010 OCT.1ST-DEC.1ST* 2009
L.A. - MUSIC VIDEO SHOOT (BOOKED) NOVEMBER 1 2009
MALIBU - PHOTOSHOOT (BOOKED) NOVEMBER 14 2009
MIAMI - NOVEMBER 20th-22nd 2009
SAN DIEGO - PUBLICATION (BOOKED) NOVEMBER 23rd
MIAMI - MUSIC VIDEO T-PAIN "Reverse Cowgirl" FEB.15TH 2010
NEW YORK - KELIS ALBUM SHOOT FEB.19 2010
IE Style Magazine Jan/Feb 2010 named designer to watch 2010
FILMING /T.V. SHOW MARCH 2010-JUNE 2010 (BOOKED)
IE Style Magazine Apr/May 2010 special feature/spread
TURN MAGAZINE May 2010 named stalkerworthy designer
Editorial Shoot- Los Angeles, CA June 17 2010
Editorial Shoot- Riverside, CA June 19 2010
Inland Empire Magazine 4 page spread/feature - Oct. 2010