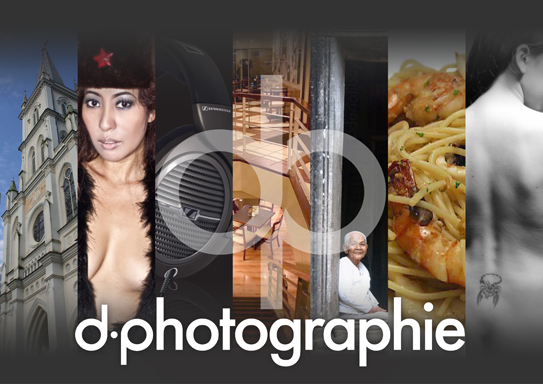 I have been an art director and creative director for fashion, lifestyle and technology magazines in the Philippines for over five years and a graphic designer for over twelve years. Photography and travel are interests that come naturally and since I was introduced to photography in secondary school, it has been an enduring passion ever since. I am originally from Manila, Philippines and now based in Singapore.
I do most types of photography but I'm more inclined to
product photography
,
food photography
,
solo portraits
,
family portraits
,
infant and baby portraits
,
pet portraiture
,
interior and architectural photography
,
landscape photography
,
editorial photography
,
fashion photography
,
model portfolios
,
comp card
,
zed card
, or
head shot design
.
If you'd like to know my rates feel free to drop me a line at
dario.tibay@gmail.com
.
I'm also open to do collaborations
with like-minded individuals. I encourage aspiring and professional models, makeup artists, stylists and other creative types who'd want to update or revamp their portfolios or who have some concepts and ideas that they'd like to execute, to connect with me.
Models who'd want to do some test shots should feel free to contact me, I am open to TF** arrangements as long as my schedule would permit it.
Please take note though, that I do my (model) shoots one-on-one, not with large groups of other photographers, models, and bystanders. I do not have a private studio nor a public wardrobe. I also do not have a makeup artist on standby. It would be much appreciated if models who'd approach me would have their own creative ideas for the theme of the shoot since we will be using clothes from your own wardrobe. We could develop the concept further as we go along. It would also be great if you can do your own makeup, better if you can bring along a makeup artist friend to help you out. I'm willing to shoot at a location of your choice as long as it's easy and convenient to get to by public transport. I currently have a full-time job so I can only shoot on Saturdays. Before agreeing to a shoot, it would be best for us to meet, chat or exchange emails to discuss details of the concept or theme so drop me a line at
dario.tibay@gmail.com
or feel free to add me as a contact on your instant messenger of choice (you can find the links below).
I am open to doing any theme but I am personally inclined to exploring artistic/erotic/glamour/fetish nude-themed experiments. Looking to work with broad-minded individuals who accept and are quite comfortable with nudity and share great appreciation for it. Cheers!
My Instant Messenger Links:
dario.tibay@gmail.com
dariodesign@live.com
dariotibay
dario_b_t@yahoo.com