PHOTOGRAPHERS
SHANE OF THE DEAD(15113)**
98 PERCENT PHOTOGRAPHY(60471)**
NEIL OWENS(612997)**
MIKE EADDY(352073)**
TOUCH OF GRACE(525612)
EYES-ON-YOU(730142)
RB DAVIS/REBEL PHOTO(187921)**
THAT PHOTO GUY(741364)
BRUCE GENTRY(694962) **
MODSTUIDOS(425304)
DICK STEVENS(605193)**
STEPHEN PACELLO(638061)**
PAULA HUGHES(822074)**
BILLY BLACK(752587)
RAB(370738)
SUBLIME LIGHTWORKS(746826)**
WILLOWCREEK(486582)
INSANE STUDIOS(880925)
FREEZE FRAME PHOTOGRAPHY(337584)
SPARKLING SHADOWS(376911) **
JOSHUAC PHOTO(1034631)
aHUMANad(383722)
GARY HINDS (423392)**
JIM DURANT
BRANDON MCALISTER(499)**
RISING PHOENIX STUDIOS(497602)**
SFP STUDIO(846899)**
ALEX DUNN(797809)**
HAUNTING IMAGES (234298)**
KENTD STUDIOS(201643)
BIKER-BEAUTIES(1585181)
ROBERT ALVARADO(15033)**
JOSHUA JACOB(1386259)**
ED COUTURE(644997)
ARTFORMS(6949)
PEDALSUPREME(134536)
MODELS
STARCRUSHER(805108)**
J CHRISTIAN(1217758)
RACHEL ARMALY(882997)
CAITIE SIMPKINS(880804)**
INSANE LIPS(809223)
MUA
HALEYWOOD BEAUTY(832230)
R BELL(883413)
PUBLICATION/PRINT/WEB/MEDIA
The Link Magazine
Options Magazine-Body Wrapture August 2008
www.graveyardgirls.net
www.biker-beauties.com
(Featured Miss June 2010)
www.brittany-marie.com
Suppertyme USA (television commercial)
MFS Skateboards Spokesmodel
http://www.myspace.com/mfs-skateboards
SVI Models (
www.svimodels.com
)
SVI Tini Bikini Calendar 2011
www.pedalsupreme.com
Cover model for "Inside Women" E-Mag.
http://www.myspace.com/InsideWomenMag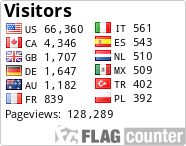 ***A special thanks to Neil, Butch, and Steve for being here from the start. Nothing turned into something and I wouldn't be where I'm at today without any of them. Amazingly talented photographers & wonderful people.***
Thank you for your time & I look forward to working with many of you!!!
Roxie Jacob xoxoxo