I am a photographer based in Cagliari. I like photograph in the open air, i like to mix natural lighting with strobe lights....
and interact the subject' with the location.
Shot mainly in abandoned factories, cliffs, and in all those places where the "location" is not just a "background" but one thing with which the subject may interact
I love working with models who want to do and with an open mind.
In the photos I search elegance, majesty,sinuosity and the delicacy and sensuality. but also the strength and power.....all that you can see in alternative photography.
i like to work for : goth - fetish - burlesque - Alternative - retro - vintage -
TRAVELLING is ok but only if travel expenses are covered.
TFCD is ok if I'm interested in your style or in the project of your proposal.
------------
PASSIO'S BOOK :
------------
------------
NYNPHA'S BOOK :
------------
------------
NARCISSA'S BOOK :
------------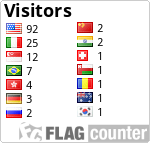 Collaboration / Credits / Expo :
-
Number H
-cover and layouts of the rock band homonym's album
http://www.myspace.com/numberh
-
Stanze Tirate a Lucido
- Exhibition/Show
by LucidoSottile, at the municipal museum of art and culture EXMA', Cagliari (June 11, 2008 to July 8, 2008).
Fitting ROOM2 (Morrigan), scenery, furniture, photographic works in collaboration with Valeria Spiga.
http://www.myspace.com/stanzetiratealucido
http://www.myspace.com/morriganhuddup
http://www.lucidosottile.com
-
Tramanera Creation
- clothin designer
http://www.myspace.com/tramaneracreation
-
Pleasure and Pain / Deus lo Vult
- Expo' / Show
Electro Attack may 9.2009
- Schattentanz -
Expo' 14.05.2009 > 14.05.2009
- fashion party -
Trama Nera e Ancient Babylonia 28.05.2009