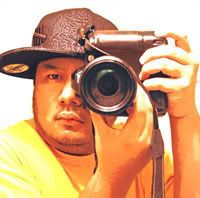 WEBSITE:
www.EVolve-photos.com
WEBSITE:
www.CodeAIC.com
INSTAGRAM: @EdwinEVolvePhoto
TWITTER: @EdwinEVolve920
TUMBLR: @EdwinEVolve920
Hello,
Thanks for viewing my portfolio. My name is Edwin Villanueva. I go by EVolve Photography. I have 14 years of photography experience...
Currently based out of Oxnard, CA in Ventura County
Available to shoot all over Southern CA area
ON ocassion travel to Bay Area & Las Vegas & Phoenix areas
I started as an automotive photographer and now a well-diversified freelance photographer. I had my photos published in several publications and continue to get my work noticed and printed.
I WILL BE AVAILABLE FOR ALL TYPES OF PHOTOGRAPHY. I SPECIALIZE IN GLAMOUR / ALTERNATIVE / FASHION / PIN-UP / IMPLIED / NUDE / AUTOMOTIVE / EVENT / LIFESTYLE / EDITORIAL / PRODUCT PHOTOGRAPHY.
I ALSO HAVE EXPERIENCE IN GRAPHIC DESIGN FOR YOUR BUSINESS CARD, COMP CARD, TOUCH-UP WORK. INQUIRY ME ABOUT YOUR NEEDS.
FEEL FREE TO ASK ABOUT MY PHOTOGRAPHY RATES. MY RATES ARE REASONABLE AND NEGOTIABLE. PLEAS CONTACT ME FOR DETAILS.
I will continue TF* shoots, but will be very selective. Will consider models who I worked in the past; or new models with a particular look i like or a certain style/idea that we have in common.
I love my verstatlity as a photographer
I like to shoot all types/styles...view my portfolio
I enjoy shooting photos and continues to inspireand create fun/dramatic/sexy concepts.
I'm am looking for model(s) for upcoming photo projects, listed below:
'Backdrops'
'Wreck'
PLANNING UPCOMING TRIP TO...
Bookings available contact me for more info
Please feel free to contact me.